Best Places To Glamp With Kids Near Melbourne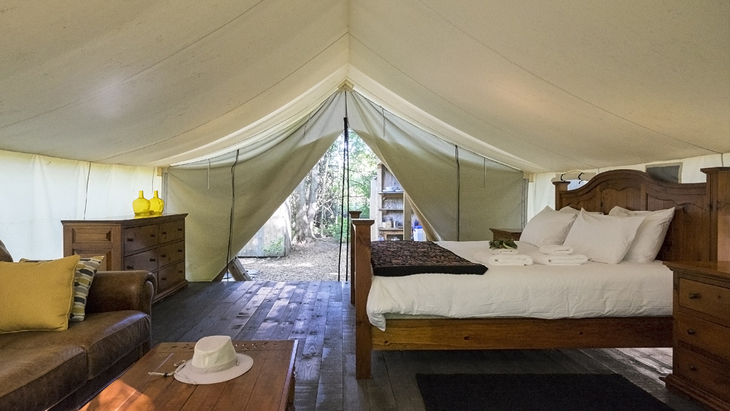 By: Claire Halliday, ellaslist
Camping is a serious adventure. And for some, it's seriously awful.
If your family is divided about whether or not they like roughing it in the great outdoors, perhaps it's time to try glamping.
If you haven't heard the term, think 'Glamour' and 'Camping' and you can imagine what to expect…
Yes, there are tents, but they are set up for you – and in style.
No more sweaty stress, hammering tent pegs into hard ground, or waking up to the rain soaking your soggy sleeping bag. Glamping is all about creating a wonderful camping experience in pure comfort.
And if you're looking for inspiration, try our suggestions for some of the best places to go glamping in Melbourne with kids:
1. Werribee Open Range Zoo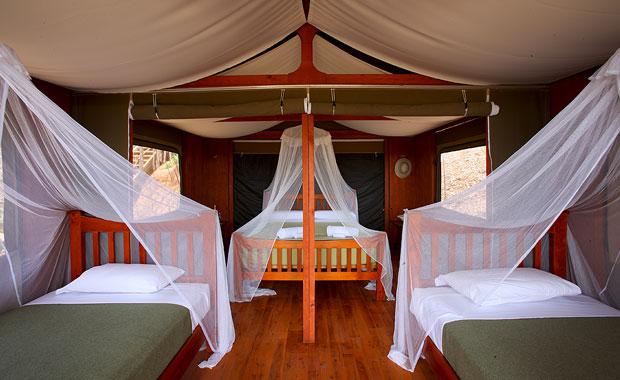 Imagine a slumber safari where you go to sleep to the sounds of African animals in the night. Sound like an adventure?
This is a fully-hosted experience that includes animal encounters, nibbles at sunset and a fantastic dinner.
You'll also enjoy a night walk and eating marshmallows you've toasted around the fire (along with some scones with jam and cream).
There's a buffet breakfast too – and tents that include en-suites, fans and electric blankets. Ahhhh…
What You Need To Know
Phone: 1300 966 784
Address: K Road, Werribee South
Prices:
$320 per adult, $165 per child. 10% discount for Zoo Members. Minimum fee per lodge is $640 and lodges fit a family of 5. (Only available Friday, Saturday and Sunday nights, plus school holidays. Please note there is a $100 surcharge for Saturday night.)
More information: visit the website
2. Iluka Retreat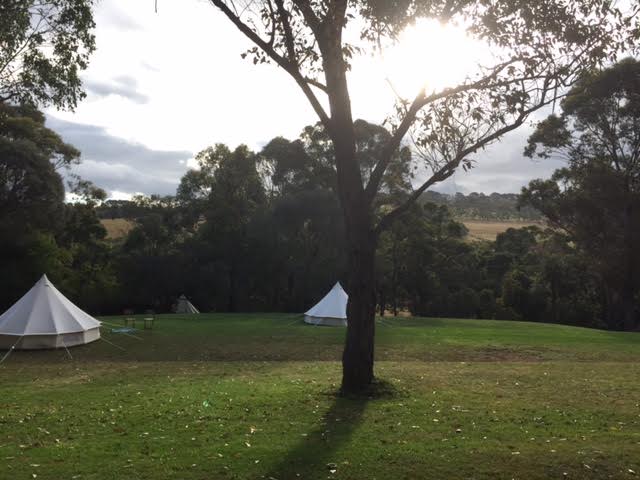 The view to the rolling hills, lake and valley won't disappoint. And the serenity? That's great too.
It's a private property so the children will feel safe and secure and with a clean, spacious camp kitchen, hot showers, and the luxury of fresh linen, cushions, rugs, comfy mattresses plus lots of other creature comforts (minus the creatures), you all might just change your minds about the joys of camping.
What You Need To Know
Phone: (03) 5989 8505
Address: 20 Shoreham Road, Shoreham
Prices: $440 for a family.
More information: visit the website
3. Mokoan Glamping
The Winton Wetlands spread over a vast 8750 hectares. And for a small family, this venue offers a big experience.
There are five, 5-metre bell glamping tents available and each of them come with a queen bed all set up for tired parents to enjoy – plus inflatable beds available for the kids.
Although this carries the glamping title, it is a step down from some more luxurious offerings – no timber-decked floors and luxury linen here but things are comfortable, with picnic rugs, towels and throws for added cosiness, and the joy of not setting up your own tent is still valuable.
The focus here is on environmental-friendliness and because they are off the grid, there is no electricity. A fire pit is a great place to toast marshmallows.
What You Need To Know
Phone: (03) 5762 1192
Prices: From $120 per night.
More information: visit the website
4. Phillip Island Glamping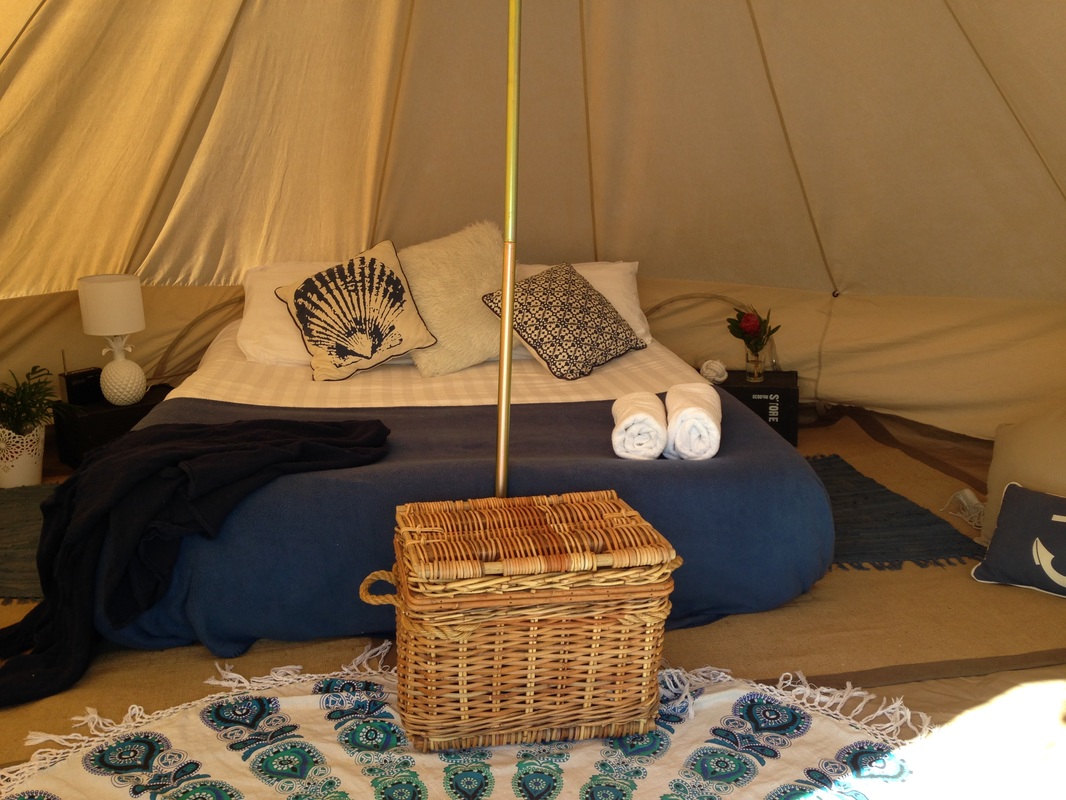 The Soulpad Bell Tent has capacity for a family of five and your glamping experience comes complete with a queen-sized air mattress, plus up to three single mattresses.
Don't worry about the chill. The comfy bedding will keep you warm and the pillows give your tired heads a chance to rest in style.
If you're not used to roughing it, there's a heater, bedside lamp, digital radio or blue-tooth speaker – and a torch and umbrella. Of course the tent is ready and waiting for you and you don't have the hassle of packing it up either. With all the other extras on offer (including cooking equipment and towels and some other lovely luxuries), you'll be experiencing the great outdoors with a great amount of comfort. All you have to do is book your preferred camping site – they'll do all the hard stuff so your holiday starts as soon as you arrive.
What You Need To Know
Phone: 0404 258 205
Address: your camping site – anywhere it's legal to camp on Phillip Island.
More information: visit the website
5. Roar 'n' Snore at Melbourne Zoo
Bring a sleeping bag and pillow. The rest is there waiting for you – including the sounds of zoo animals going about their night-time business.
The venue at the zoo is the historic elephant exhibit. It was originally built in the 1940s and it's been given a second life as an urban glamping experience your kids will remember for life.
Just don't expect a sleep-in. Because animals wake up early, you probably will too – but there is the added fun of meeting the keepers and seeing zoo life behind-the-scenes.
Tents, camping mattresses, dinner, supper and breakfast are all included – plus zoo admission for the next day.
The minimum age for this glamping adventure is 5 years old. Children under the age of 18 must be accompanied by an adult.
Phone: 1300 966 784
Prices:
$199 Adults, $150 Children (5–12 years); Zoo members receive 10% discount.
Availability
Roar 'n' Snore runs on selected nights from September to May.
More information: visit the website