Best Kids' Bookstores in Melbourne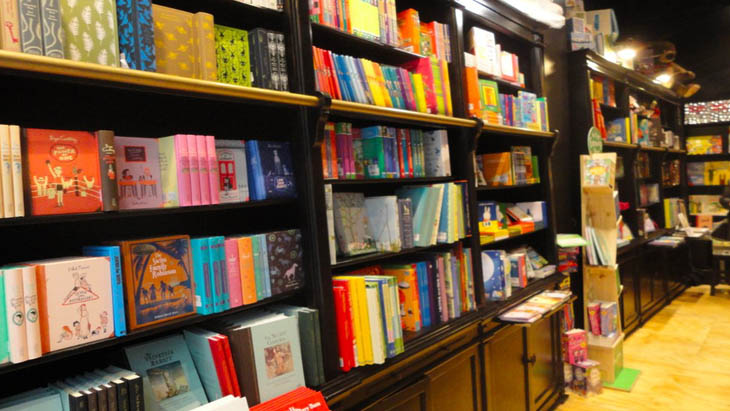 by Claire Halliday, ellaslist
Helping your child fall in love with the wonder of reading? A magical bookstore experience is part of the fun. Melbourne's best bookstores for children are scattered across the city and suburbs so it's not too hard to find one on your side of town.
What makes a great children's bookstore? It's more than just books on the shelf. For stressed-out parents looking for the inspiration that might help reluctant readers turn a new page, it's all about the staff. Whether you're looking for a present in a hurry, or just want to reward your own little ones, these bookstores are some of the best around.
1. The Little Bookroom

Board books? Pop-up books? Something for older readers? Classics? Graphic novels, perhaps? Or do you fancy a book with a Mother's day theme? Even the website of this lovely bookstore – Melbourne's oldest dedicated children's bookstore – is easy to navigate to help you find the stories that help young imaginations soar.
Each Thursday and Friday, from 10.30am, the store opens its doors to storytime for the toddler and baby set, with songs, rhymes and amazing tales to help turn little children into life-long book-lovers.
What You Need To Know
Phone: 9387 9837
Address: 759 Nicholson St, Carlton North
Opening hours:
Monday – Friday: 10am – 5:30pm
Saturday: 9:30am – 5pm
Sunday: 10am – 3pm
More information: visit the website – https://www.littlebookroom.com.au/
2. Brown & Bunting Booksellers

New books can be expensive but sometimes borrowing from the library (and having to give those lovely books back) just doesn't feel as great.
This second-hand bookstore has a fantastic children's section that is filled with everything from classic favourites, to more recent books that someone else's child has outgrown. The added joy? Finding those books with inscriptions, written with love and imaging the lives of the people who've turned the pages before you…
What You Need To Know
Phone: 9481 3388
Address: 237 High St, Northcote
Opening hours: Sunday-Thursday – 11am-6pm
Friday-Saturday – 11am-9pm
More information: visit the website – http://www.brownandbunting.com.au
3. The Younger Sun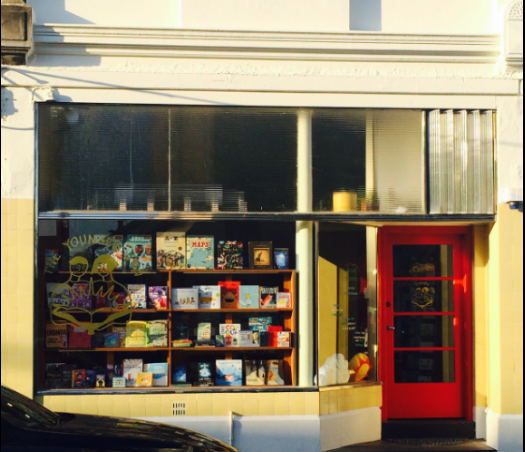 It's the offspring of the much-loved Sun Bookshop that is a Yarraville institution and this cosy little store – dedicated to the very best in children's books – has been going since 2007.
With nothing but kids' books to choose from, the staff specialise in everything from first picture books to younger readers – and the discerning tastes of teenage book-lovers. To add to the literary spirit, there are even monthly kids' and teen book clubs to help your kids share their love of reading with other neighbourhood children their age. The park across the road is a wonderful place to pause and read those first few pages if you just can't wait until home…
What You Need To Know
Phone: 9689 0661
Address: 26 Murray Street Yarraville
More information: visit the website – http://sunbookshop.com/younger-sun/
4. The Avenue

The original store is still going strong in Albert Park but this second store is just as wonderful – and very handy in family-friendly Elsternwick.
The staff here really know their stuff and are always happy to take the time to recommend some fantastic titles. And they also wrap the books beautifully – perfect for that last-minute birthday present or a feel-good reward to surprise your little one. The fact that the store is flanked by cafes makes it even more enjoyable – you can load up with your favourite drink and take your time browsing for books just for you, while your little one scoots to the dedicated children's section and takes a seat to settle in with a story they're keen to try before they buy. The YA section is great for older readers and the shelves have everything from classics to the latest contemporary titles to help you find a story you're all sure to love.
What You Need To Know
Phone: 9523 6405
Address: 434 Glenhuntly Road, Elsternwick
Opening hours: 7 days – 9am-6pm (closed Christmas Day, Boxing Day and New Year's Day)
More information: visit the website – https://avenuebookstore.com.au/pages/895-Elsternwick
5. Coventry Bookstore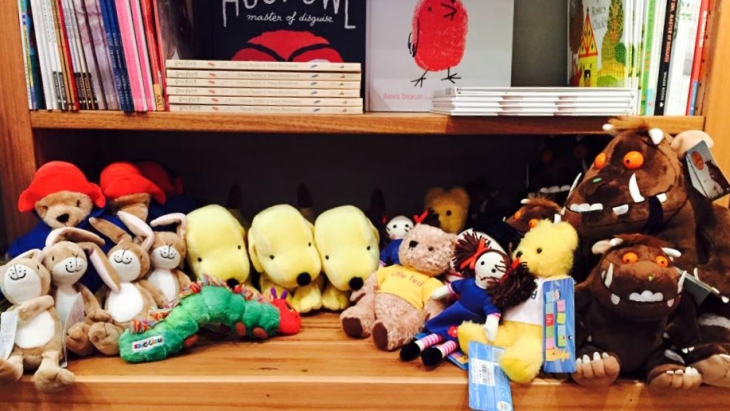 When you've done the South Melbourne Market and you're looking for a quiet place to browse and choose a story that's just perfect for nap-time, this charming bookstore has a soothing timber décor and a lovely space for children at the rear of the store (just don't try to get te pram in there on a busy day!).
What You Need To Know
Phone: 9686 8200
Address: 265 Coventry St, South Melbourne
6. Readings Hawthorn

The original Carlton store is legendary but this Hawthorn version has been operating long enough to have its own reputation as another arm to the Readings bookstore empire.
Kids will love the large children's section at the rear of the store and the in-house café makes instant gratification a treat. Even the name of the café – Bread and Jam for Frances – is a nod to children's literature and the classic tale of a food-obsessed badger. Simply stock up on a quality book or two and you can enjoy some quiet time over your favourite sweet treat or drink while your little one in enthralled with their latest story (and you catch up on your own reading for a bit).
All the favourites from your own childhood are easily found (or ordered) and the staff are always happy to share their knowledge about the latest and greatest contemporary books too.
What You Need To Know
Phone: 9819 1917
Address: 701 Glenferrie Rd, Hawthorn
Opening hours:
Monday-Friday – 8am-8pm
Saturday 9am-6pm
Sunday 10am-6pm
More information: visit the website – https://www.readings.com.au/hawthorn