Best Cinemas For Kids In Melbourne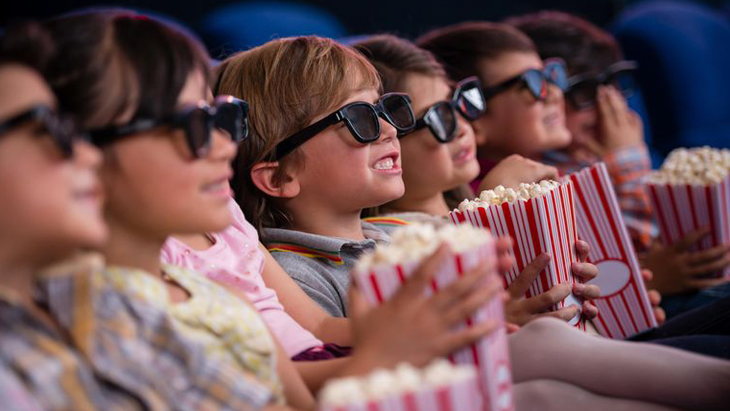 By: Claire Halliday, ellaslist
Going to the movies used to be such an event. Now that there is subscription TV and youtube, it has lost some of its spectacular appeal but the truth is, that when a big movie launches, the best place to see it is on the BIG screen, surrounded by choc-tops and popcorn. Add 3D in to the mix and there is an extra dimension of fun.
But where are the best cinemas for kids in Melbourne? Try this list of Melbourne's best cinemas for kids.
1. The Astor Theatre
It opened in 1936 and this art deco masterpiece is still as stunning.
If your kids are used to the soul-less atmosphere of the multiplex, bring them here for a warm experience of the silver screen in unique style.
Film buffs love it because it trots out some serious Hollywood classics (and some your children will love too – The Wizard of Oz, for example) but in between, it has some brilliant family film throwbacks from the 1970s and 1980s so you can show your kids what movies you loved when you were their age. And, latest releases also play – often as part of a double bill – so you can enjoy some brilliant value film time in the grandeur of this old St Kilda icon.
The Astor Theatre calendar is an icon all its own – perfect to stick on the back of your toilet door so you can schedule your favourite films weeks in advance.
There are some things that should never be missed – the sing-a-long session of The Sound Of Music or Mary Poppins, to name a couple. It's also worth keeping an eye out for retro screenings of
The Never Ending Story to transport your kids back in time, the way you might have remembered it (and don't forget the Maltesers).
What You Need To Know
Phone: 9510 1414
Address: Corner of Chapel Street and Dandenong Road, St Kilda
More information: visit the website
2. Hoyts Junior

If you've got a Hoyts cinema complex near you, you can explore the niche offering of this junior cinema program, with flat ticket prices for all sessions (they generally run on Saturday, Sunday and Tuesday mornings).
There is also the convenience of an all-in-one snack cup that comes with a small popcorn and a soft drink in one collectable container, with the ticket, for $16. There is an online booking fee of $1.20 per ticket on top of that.
The target audience here is the pre-school set – kids aged 3-6 years old – and the movies that are included are the ones that suit that age bracket, with a focus on kids and pre-school-friendly content. Check the listings to see if your preferred film goes onto the program list and you can save.
What You Need To Know
Hoyts has a number of cinema complexes across the state, including Chadstone, Doncaster, Victoria Gardens, Northland, Eastland, Forest Hill, Frankston, Crown Entertainment Complex , Broadmeadows, Greensborough, Highpoint and more.
More information: visit the website
3. VJunior – Village Cinemas Southland
It's billed as Australia's first cinema for kids and it definitely also has the needs of parents in mind too.
The cinemas at Southland have been a steady favourite with families in the Bayside region but now this dedicated kid-friendly cinema experience makes it even more of an event.
It combines movies and play for kids aged 3-10 years old, with ways to reduce the fidgety boredom and keep their attention focused.
As well as a dedicated play area in the foyer, the two cinemas that form the vJunior offering include seriously comfy seats (you can choose form standard, beanbag-style seating or recliners, when you book), modified audio levels and modified lighting (it's not pitch dark, which makes it easier for parents to see what's going on with little ones). PLUS, there's a slide and a break during the screening of the movie so little ones can take a toilet break, tear up and down the slide and get some energy out before settling back for the rest of the movie.
Why didn't this get invented YEARS ago?
You can also book private screenings and birthday party bookings too.
What You Need To Know
Phone: 1300 555 400
Address: Village Cinemas, Southland, 1239 Nepean Highway, Cheltenham
More information: visit the website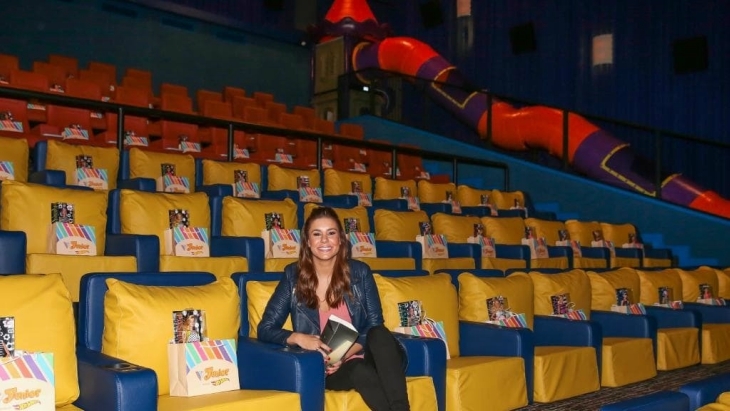 4. ACMI
The acronym stands for the Australian Centre for the Moving Image. It's a grand name that implies serious film-buffery and it is definitely different from the mainstream multiplexes.
During school holidays, ACMI's Kids Flicks program shows interesting movies from all around the world and if your kids are looking for an alternative to Dreamworks, Pixar and Disney, they'll find it here.
Expect international animated features, including subtitles, plus quirky little short films and also keep an eye open for the times of the year when ACMI screens movies actually made by kids.
What You Need To Know
Phone: 8663 2200
Address: Federation Square, Melbourne
More information: visit the website
5. Village Cinemas Coburg Drive-in
Don't worry about smuggling anyone through the gates in the boot of the car – kids under 12 years of age get in for free all year around.
This is the classic drive-in movie experience, with huge 33-metre wide screens and quality audio that tunes through the FM dial of your car stereo system (no more driving away without remembering to disconnect the speakers!)
For families with a 7-seater and plenty of kids, this is economical viewing and the great thing about it is that you can have little ones clad in PJs and dressing gowns, so that inevitable sleepiness on the way home in the car can be managed easily with a seamless deposit into their beds.
The lure of the cinema popcorn is hard to resist but for everything else, there is a small fortune to be saved if you bring your own eskie with cold drinks (remember the cups!), and gourmet food treats.
What You Need To Know
You may need to avert their eyes form others screens if an adults-only film is playing on their way to the toilet or snack bar.
Phone: 1300 555 400
Address: Newlands Road, Coburg
More information: visit the website