Best Bank Accounts For Kids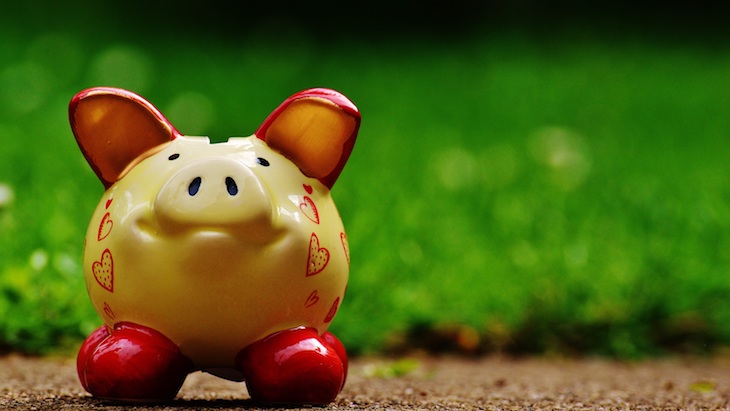 By: Emily O'Brien, ellaslist
August 2017
How is saving for your child's future going? Are you stashing gold coins around your house in various vessels, or has it just been a fleeting thought you've yet to pull the trigger on? We know encouraging kids to develop good money habits early can turn them into incredible savers as they grow. But how do you know where to open up an account that's likely to stick with them throughout childhood? We cut through the clutter of multiple mum reviews to give you results of what stands out in the crowd.
Finding The Right Account
Bankwest
With a Bankwest Kids' Bonus Saver, you can teach kids the benefits of regular saving with bonus interest. (Applied each month you deposit between $25-$250 and don't make any withdrawals.) This type of account is for kids under 15, however only parents, guardians or adult signatories can open, access and make withdrawals. No account fees. Variable bonus interest rate 4.75% p.a. Learn more.
Westpac
Westpac is offering a whopper of a deal for every child born in 2017: a $200 contribution to their savings account! Essentially, if a parent opens a Westpac Bump Savings account in their child's name between 8 April 2017 and 31 May 2018, they'll deposit $200 into it, which the child can withdraw once they've reached 16. No transaction or service fees. Bonus interest is payable each month you make a deposit, ensuring the balance is higher at the end of the month than the beginning. Total variable interest rate is up to 2.30% p.a. Learn more.
ANZ Progress Saver
With zero transaction fees for under 18s and no monthly service fees, the ANZ Progress Saver is a great way to introduce kids to the benefits of early regularly saving and interest earning. We love that you can set up regular deposits to help move savings along and that there's a handy graph to help track progress. No account or transaction fees either. Learn more.
Commonwealth Youthsaver
When you open a Youthsaver account for your child and make at least one deposit and no withdrawals each calendar month, you'll earn bonus interest of 2.29% p.a. We like that they have an app designed for under 14s and banking available through participating schools via School Banking. Accounts are designed for under 18s. No withdrawal or account fees. Learn more.
The Verdict
It depends! If you have a child that is born this year, then Westpac's Bump Savings is a no brainer with its added $200 bonus. If your child is already a year or older, Bankwest currently has the best savings rate, so we'd go with that.

Tips For Helping Kids Save Money
We know it can be tricky for kids to start saving their money. Here are a few tips to help them kickstart their accounts.
Set A Goal
Have a chat about how from now on a certain percentage of all money can be deposited toward savings. If you want to keep it simple, try 50%. Watch the savings add up after birthdays and holidays.
Make A Chart
If you'd rather have them start saving a certain amount regularly, mark a diary to make weekly, monthly or annual contributions. This is great for those with allowances and easy to keep track of. Tick off the days as you go along.
Look For Ways To Earn Money
Are there extra opportunities for chores to be completed around the house, or maybe a neighbour needs some house-sitting help while they're away? Talk with your child about offering to help others for a small financial reward.
Tell Family & Friends About Savings Goals
Voicing plans to other family members and friends can help children feel accountable. It can also help curb spending urges knowing someone is there ready to offer encouragement to stay on the right path.
Did you know that teaching kids ways to save also takes the pressure off us parents? They want the latest action figure or toy their friend has? Great! Show them how to save for it and then celebrate when they reach their goal.

Show Kids How To Manage Their Bank Account
According to Canstar.com.au, "Australian children who receive pocket money already appear to be savings-conscious, with almost half (47%) saving all their pocket money each week."
Teaching Banking Terminology Early On
This will help them get familiar with how banking works. Go over important terms: depots, savings, balance, withdrawal & interest.
Real Life Lessons
Taking your child with you to the bank can help introduce them to real-world banking. Help them through a deposit or withdrawal transaction with a banker. This will help drive home electronic banking skills as well.
Show Them How To Keep Track
Use a banking book, online access or create your own spreadsheet—no matter which way, you can keep track of savings and withdrawals to watch the money move from your child's hands to the bank (and maybe back again later at some point!).