Babycino & Teacup Cookies - ellaslist Reviews Sideways Cafe
Preschoolers
Family
Kids
Mums & Bubs
Teens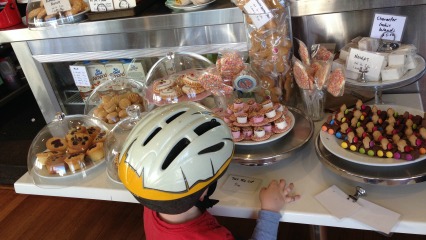 By: Joanna Barris, ellaslist explorer
'You wanna go where everybody knows your name.'
Run by a super efficient, friendly and professional local family, Sideways Cafe is the ideal family friendly cafe in the Inner West. Sisters Jacqueline and Danielle beautifully conduct the smooth running of this business, whilst maintaining a smile and always remembering your children's names!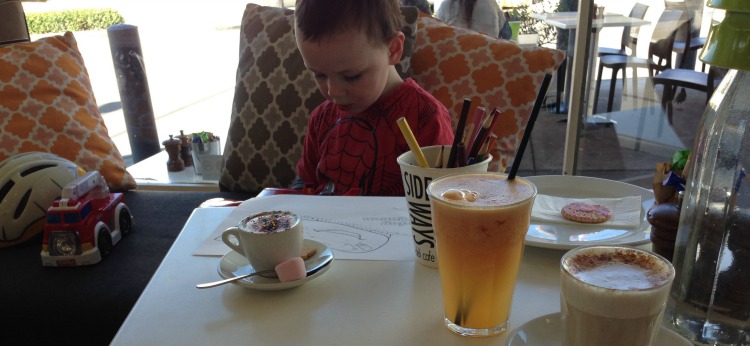 Located literally one minute from Johnson Park and the Light Rail, this corner cafe is filled with natural light, murmured conversation, the aroma of coffee and fresh tasty food.
Mmmm….The Cakes…
The incredible range of cakes, from the aromatic Persian Love Cake through to Flourless Chocolate Cake, and my personal favourite the moist Carrot Cake with cream cheese icing, are all made on the premises, are consistently delicious and well worth the $7.90 price tag.
Craft While You Eat
The super friendly staff greeted us on arrival and asked if we'd like to sit outside in the sun, or perhaps a cushioned window seat. Mr 2 chose inside to be near the toys, so we sat and got set up with a colouring in sheet, a tub of pencils and a couple of sweet cars to play with.
Cino & Teacup Cookie – Every Kid's Dream
However, our order only took moments to arrive on our table much to the glee of said two year old, who temporarily abandoned his game to check out his babycino (which comes with the full works; marshmallow, tiny biscuit, sprinkles and chocolate!) as well as the adorable tiny tea cup cookie.
I restrained myself from ordering a hot meal (breakfast all day, ricotta pancake, risotto, smoked salmon potato stack, steak sandwich to name just a few options) and chose the fresh scone served with homemade jam and cream, a chai latte and a freshly squeezed fruit juice to share with the toddler.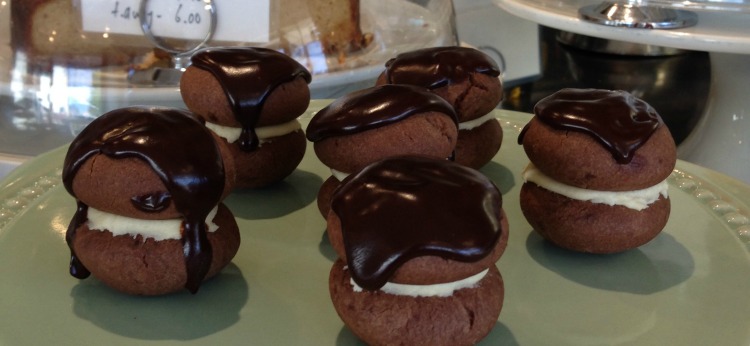 Scones Got a Big Tick
As with everything I have ever eaten at sideways, it was absolutely delightful. The scones were light and fluffy, the homemade jam sweet and tart in equally satisfying measures and enough fresh cream for even the biggest dairy lover to enjoy.
We sat happily for around half an hour while the waitresses bustled around us serving their customers, kindly waving to Mr 2 who gleefully played with cars and waved through the window to staff as they walked by.
As we left, I thanked Jacqueline for a lovely afternoon tea and said to Mr 2 'say goodbye!'.
"Bye bye Babycino!" he said to the barrister.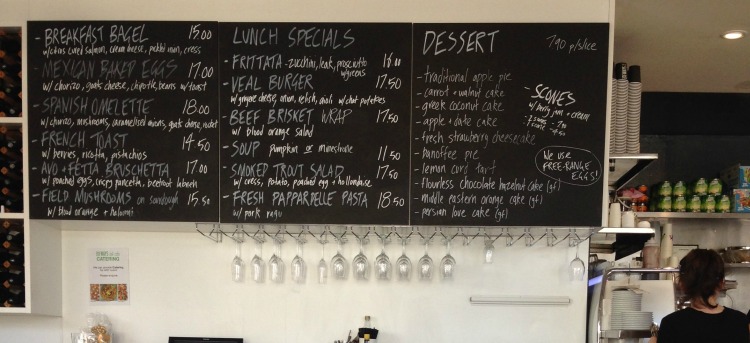 In a Nutshell
What makes the cafe kid-friendly - Friendly, welcoming staff, craft and toys at the table. Kiddie food and treats. Johnson Park nearby
Atmosphere – Relaxed, easy going and fun
The Food – Delicious!
Value-for-Money – Excellent – Generous servings
Special features and Fun bits – babycinos and teacup cookies
Who is the cafe best suited for? - All ages of kids
What did you love – The staff all remembered our kids names
What You Need to Know
Open 7 Days : 7am – 5pm
Phone: (02) 9560 1425
Address: 37 Constitution Rd, Dulwich Hill
More Info: www.sidewaysdelicafe.com.au/