Babies With the Most Funny & Amazing Hair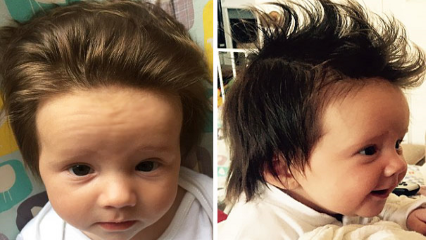 By: Serina Hajje, ellaslist
It's rare to see little babies with a full head of hair. These mums have shared beautiful baby photos of the most amazing hair styles!
BoredPanda dug up lots of funny hairstyles, and we've narrowed it down to our top 10 (which was really hard to do).
1. What A Darling Wave!
2. Gorgeous Locks, But The Smile Melts Your Heart
3. We Think We've Found Elsa's Sibling
4. Look At That Sleekness
5. Straight Out Of A Fantasy World
6. You Could Surf On These Waves!
7. Those Cheeks and Hair!
8. Ringlets!
9. Hands Down,
THE

Hair Boss
10. Is Anyone Getting Justin Beiber Vibes?
Want more incredible hair-dos?
Check Out These Top 10 Crazy Hair-Dos!
Mum Does Incredible Braids Every Day.