Arctic Voices At The Australian National Maritime Museum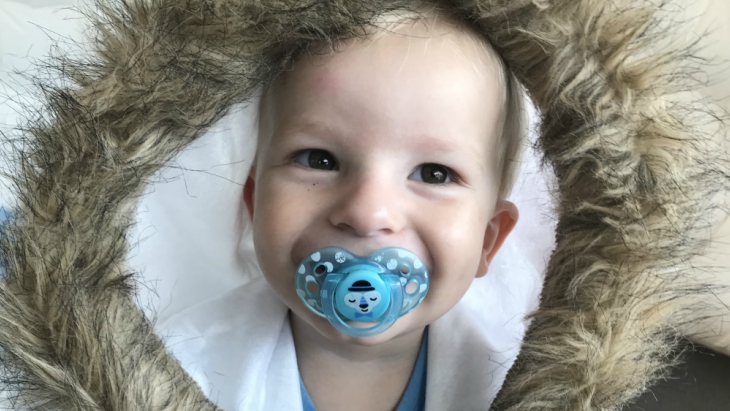 By Hayley Dean, ellaslist
We had the great pleasure of visiting the new Arctic Voices exhibition at the Australian National Maritime Museum today and can happily report that we all had a really great time.
We have, of course, been to the Maritime Museum (ANMM) a number of times in the past but it's one of those places that just never gets old with kids, especially when they are old enough (or taller than 90cm) to enjoy going on all the vessels!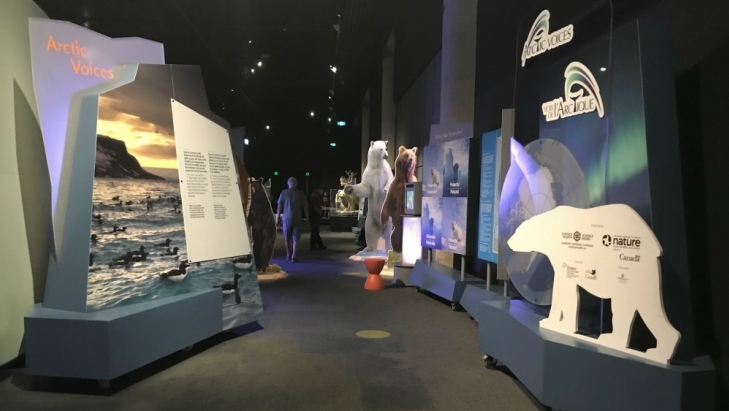 The Arctic Voices exhibition is a great hands-on and very cute exhibition that I can honestly say has something for all ages. My boys are 4 and 20months and both loved it. I think it's very cleverly laid out. I watched a number of families engage in very different ways; from talking through the methods scientists use to collect data and the different sounds whale breeds to competing against each other on the buzzers in the multiple answer quiz or seeing who can jump as high as the Arctic fox. It's got something to capture everyone's imagination.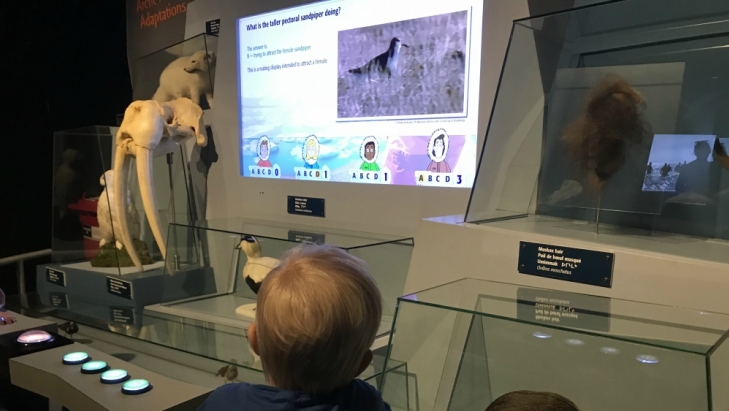 In the main exhibition, my boys really loved sitting in the Polar Bear Cave with the mother and its baby (in fact, I had to go in to drag my youngest out) and helping the trapped Orca find the open sea waters via the touch screen. I was personally fascinated with the display on the vegetation that grows in the Arctic. I had no idea any greenery existed there at all.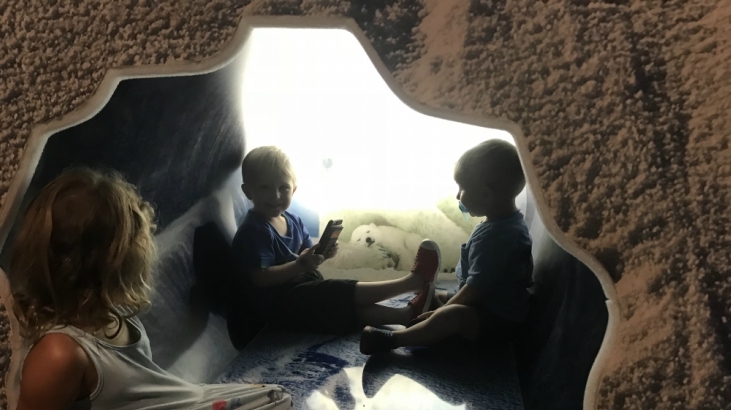 You can relax in the 3D cinema to watch the Wonders of the Arctic documentary. It's played twice daily and runs on rotation with two others; Great White Shark or Aircraft Carrier. If you have a pram, it's best to either check it into the clock room or sit up the back of the cinema. Although advertised as 10:30am, 12:30pm, 3pm and 4pm, the show times changed daily so be sure to call in advance to find out what time the Wonders of the Arctic is to be played that day to avoid disappointment.
After the show, we spent some time in our favourite area of the Museum, the Mini Mariners play room then checked out the other current exhibition, Gapu-Monuk Saltwater; a wonderful display of Aboriginal art including landmark bark paintings from renowned Yolnu artist in Northeast Arnhem land. We also explored Kay Cottee's famous yacht that took her around the world, a must for anyone who remembers her record breaking journey in 1988.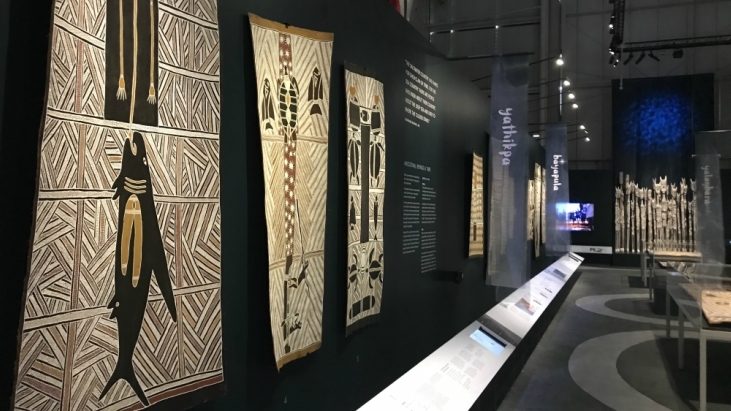 As we headed back down the ramps, we enjoyed the Cabinets of Curiosities- Polar Opposites (and got to touch all sorts of intriguing creatures!) before heading outside to the Kids on Deck – Polar Palooza where we stayed for hours! SO MUCH FUN for little people. The boys made snow globes, went fishing, built igloos, rode a seal, dressed up as Polar bears and made various craft. They had an absolute ball. The staff we so kind and very creative.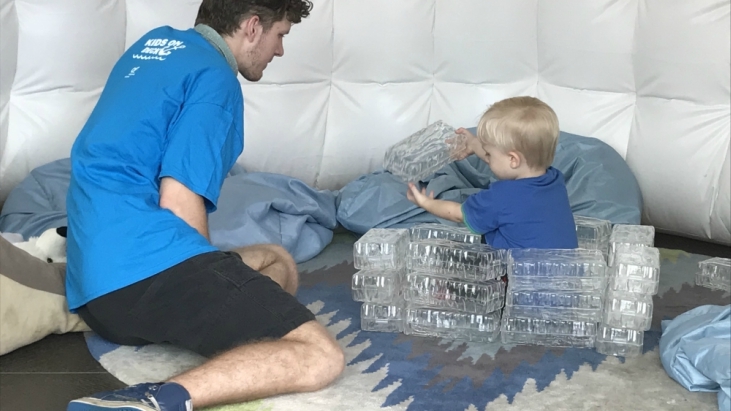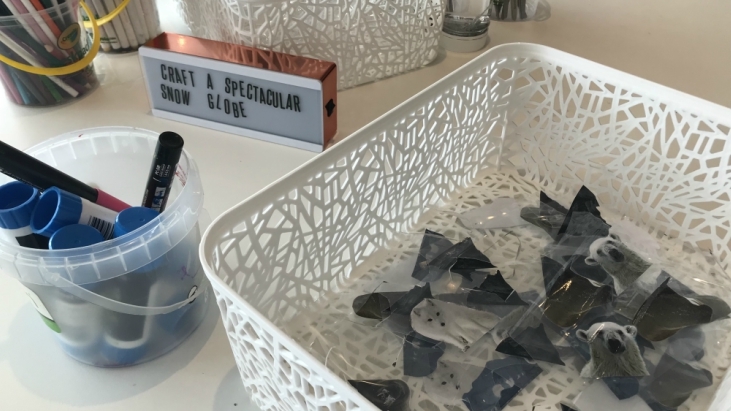 Without a doubt, I, no we, highly recommend a visit to the ANMM these holidays to check out the Arctic Voice exhibition - and don't forget to tell them ellaslist sent you!
Some important information to know:
The Arctic Voice Exhinoition is open daily from 9:30-5pm and runs from Dec 28th 2017- 28 Jan 2018.
Arctic Adventures Theatre Show starts Jan 3.
Kids on Deck – Polar Palooza is open daily from 10am – 4pm.
Cabinet of Curiosities – Polar Opposites is open daily 11am-12pm and 2pm-3pm
Under 5's tours: Tues and Sat from Jan 9th
Stroller Tours: Mons 15 and 22 Jan
Family Torchlight Tour 19 Jan
Creative Workshops for 8-14 yrs- TV Presenting 17-18 Jan, Claymation 24 Jan (must book online)
Climb aboard the real life submarines, Navy vessels and tall ships daily (last boarding 4:10pm)
Climb the Cape Bowling Green Lighthouse Mon-Fri only from 10am-11am
Meet Bailey the Museum's dog roving around the place between 2:30-3pm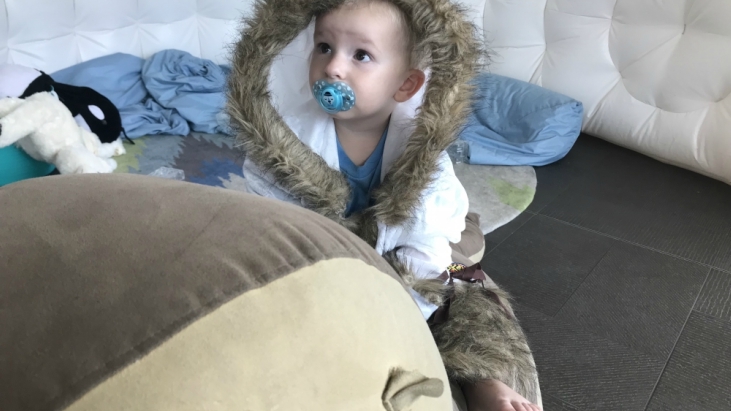 For more information on Arctic Voices, click here.