Give Your Kids An Edge At The Museum Of Applied Arts And Sciences
Toddlers
Preschoolers
Kids
Teens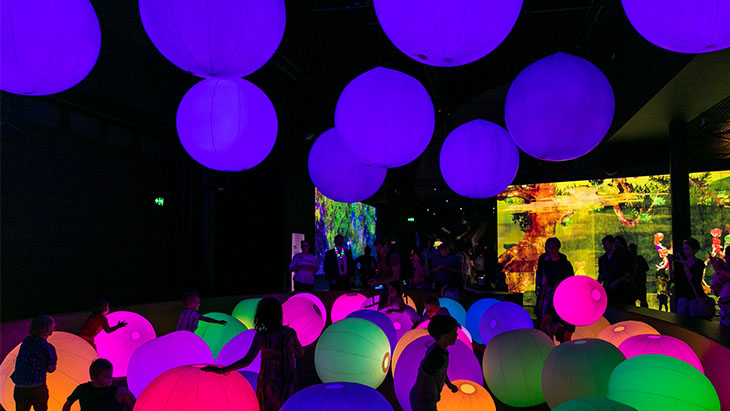 By: Alex Harmon, ellaslist
If you've got school-aged kids then no doubt you've heard teachers, the principal, even the the media barking on about preparing your children with 21st century competencies for the digital age we live in. Sure times tables are important, but teachers are also going to be marking your kids on skills such as innovation, creativity, problem solving and critical thinking. These skills will help benefit them in the increasingly complex life and work environments that experts predict are just around the corner.
A New Dawn
Coding, Robotics, STEM, ICT: if these things mean nothing to you yet, don't worry they soon will. The future is now and it's changing at lightning speed. But don't be scared, your kids can probably teach you a thing or two. And then there's the Museum of Applied Arts and Sciences to lend a hand.
The Powerhouse Museum, Sydney Observatory and Museums Discovery Centre are all here to make learning fun. Focusing on design, science, technology and engineering - your kids will be able to use these 21st Century competencies in a hands-on, stimulating and fun environment.
If you're looking to give your kids an edge these holidays there are a range of workshops on offer where they can explore future worlds, tinker with inventions, spark creative imaginations and (quite literally) look to the skies.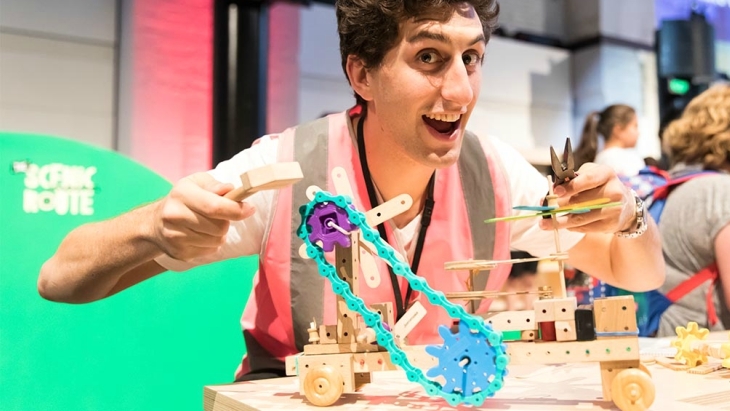 Powerhouse Museum
Team work and collaboration, particualrly in the digital world, are skills our kids will need for the future workforce. What better way than at the Powerhouse Museum's Future Park exhibition. It's only on for a few more weeks but this exhibition by Japanese art collective teamLab teaches kids all about collaboration in a digital environment. Using art, science, technology and design kids can create a truly immersive and magical environment with neon music balls and digital graffiti walls. They can even play electronic hopscotch. Watch them as they create a magical digital environment that is populated by their drawings of animals and plants.
Here you will also find holiday workshops, such as the drop-in activity: Tinkertoreum where kids can can build their own car and test it out on the track or explore and interact with the architectural commission Four Periscopes. Visitors will be able to work together to explore the installation, learning about light, reflection and periscope building with this giant overhead visual maze. Find out more here.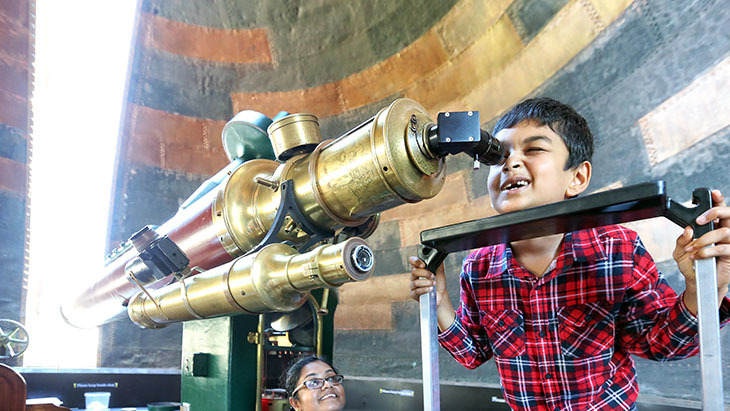 Sydney Observatory
Budding astronauts will love discovering the wonder of space exploration at this histoic museum. By looking at our history through space we can re-imagine a future world of wonder in the skies. There are holiday workshops where kids can launch off and become space scientists for the day and there are puppet shows to get younger kids excited about the planets. Or take the whole family on a day or night tour through Sydney's oldest Observatory. During the day, you can look through the safe solar telescope where you might see the Sun, bright stars, the Moon or Venus! The Evening tours operate each night and include stargazing through the amazing telescope domes. Find out more here.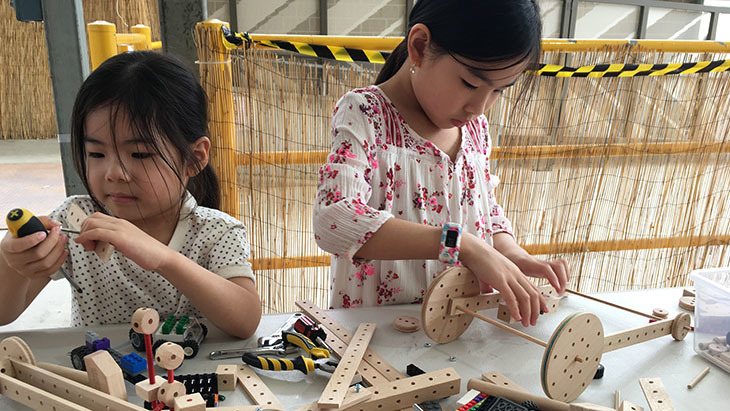 Museums Discovery Centre
At Castle Hill, kids can get hands on and experiment, tinker and create at these educational drop-in activities and workshops. Drop into the Mini-mechanics activities where they can tinker with LEGO and Meccano. Kids can take inspiration from the Transport collection on display at the Museums Discovery Centre. Create your own flying or automative design and test it out on our tracks and flying zones. Or try a 2 hour creative holiday workshops where kids can experiment by making moving creations or build their cream plane. There are also full day workshops exploring Minecraft, Scratch, song writing and littleBits. Find out more here.
Allow your kids to return to Term 2 with cutting edge ideas and curiosity that will help them learn!