Amazing Bottles To End Burping Babies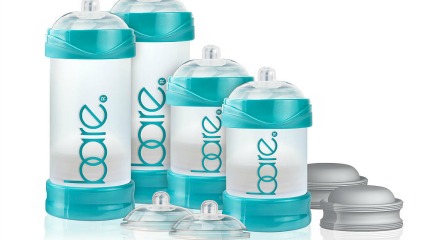 By: Phoebe Ackland, ellaslist
Meet Bare- the air-free baby bottle that is putting an end to gas, colic and spit-ups for precious little babies! Check out the video by CNBC that will take you through how this incredible bottle was made, and why it's scientifically proven to reduce reflux in little ones.
[fbvideo link="https://www.facebook.com/cnbc/videos/10155279512089369/" width="500" height="400" onlyvideo="1"]

Source: "https://www.facebook.com/cnbc/videos/10155279512089369/" target="_blank">CNBC Facebook

The Healthiest Bottle On The Market
The Bare bottle is dubbed as the "healthy alternative to baby bottles"- clinically proven tor reduce reflux, stop overfeeding, stop burping and spit-ups. Ultimately, it reduces the amount of air your baby sucks down with their milk. "I designed the whole thing at my kitchen table," product inventor Priska Diaz told
abc7
. "The little time I had when he [her baby] went to sleep I was sketching and trying to find out how it would work."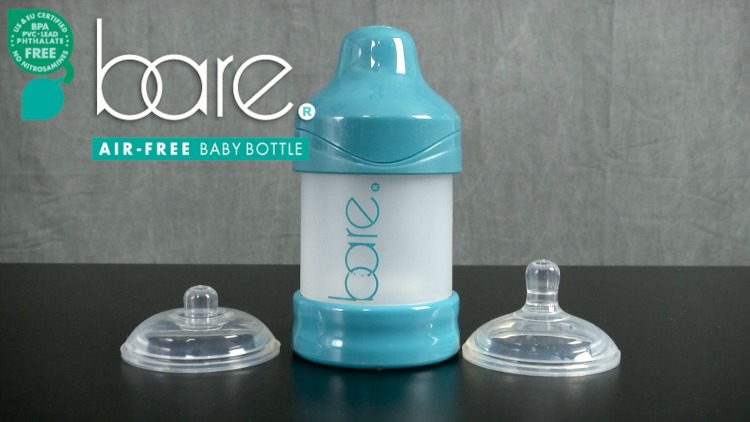 A Milky Syringe
It's kind of like a syringe, but for milk, and of course, safe. "It's called air free because it doesn't allow air inside. You can expel the air out of the bottle before feeding the baby, so the milk is 100% milk and not mixed with air," Diaz told
abc7.
It's been selling like crazy, and has products available specifically for breastfed babies too. They range from
AUD
$20 – $70. The product doesn't ship internationally directly from the
online retailer,
so your best bet is to keep an eye on
ebay
, but a word of warning:
you'll be paying a bit extra.
From what we can see, they're currently retailing on ebay from around $41 to about $80…with an extra $50 postage.  I guess it depends on how much you really want your babies milk to air-free!