Achieve Your Business Dreams With Motivating Mum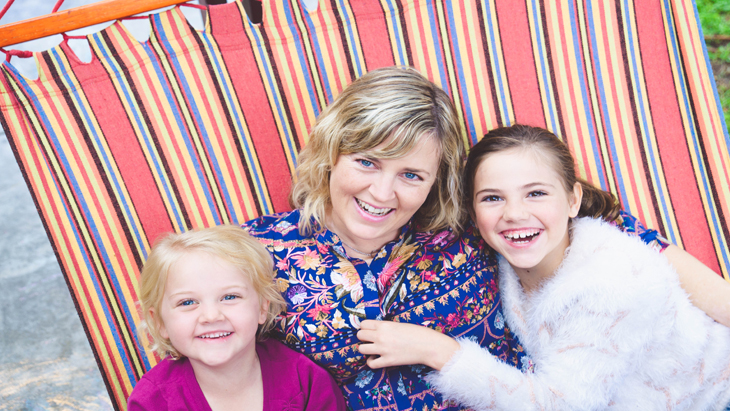 By : Ayesha Khan, ellaslist
Mums are good at multitasking. We can iron a shirt, feed a baby and talk on the phone at the same time. But how easy is it being a mumpreneur? With kids jumping around and biting at your ankles and time passing by at warp speed, how do you balance home life with achieving your business dreams?
We caught up with Alli Price, a Melbourne based mum of two young girls. She is the founder of Motivating Mum, a business helping mums achieve their business dreams as happily as possible. Alli is a busy mum fully involved in her business while taking the time to enjoy the happier moments with her girls catching up with their favourite family activities including roller skating, going down to the beach and catching a movie.
What're your favourite things to do in Melbourne if you need a time-out from the Kids?
I love going to my local bar, On Top Bar, which has great bands and is good for dancing. I also do a dance class called Born to Boogie Dance Connection – a class especially for mothers and older women. We do a concert at the end of every term. I also love learning the drums.
Tell us about a secret local gem for kids that more parents should know about?
Skate World in Mordialloc – there are never loads of people there, and it's a really nice place for parties. They're very accommodating and let you bring your own food. They also have a Friday night disco night with free entry for parents.
Where do you take the kids on a rainy day?
Either to the movies or to a play centre – there's a great one in Cheltenham called Space Kids. It's really big and good for older kids, and tends to be quieter and much cleaner than some other ones.
What is your pick of kid-friendly cafes / restaurants in Melbourne?
The Boundary Hotel, Bentleigh East – kids eat for free sometimes and they have a play area.
What is your favourite family-friendly holiday destination or weekender within driving distance of Melbourne?
I'm not sure about a local holiday destination, but I'm really looking forward to taking the kids to Tokyo next year – flights were surprisingly affordable and I love for them to experience other cultures.
Motivating Other Mums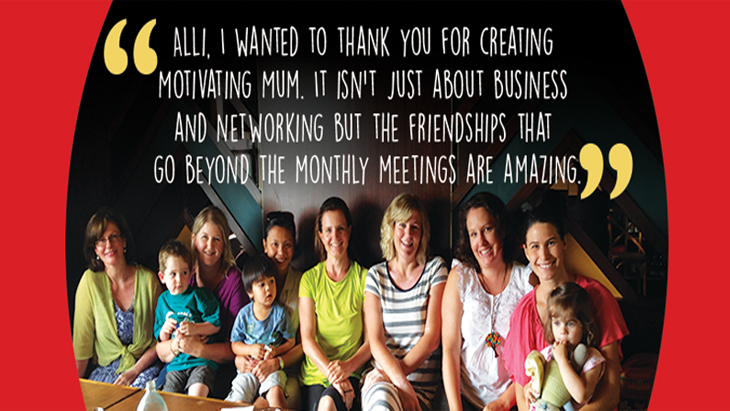 Alli started her mumpreneur journey working with other mums as a coach, launching her business in 2006, at the same time as giving birth to her first daughter, Amelie. She realized how isolating working from home can be and has instead been a strong advocate of networking sessions which lead to the launch of the Biz Mums Clubs around Australia including in Melbourne, Sydney and Canberra. Every club is super kid friendly where mums and bubs are welcome alike. You will walk away feeling educated and plenty inspired ready to take on your own business dreams.
Helping Mums Achieve Their Business Dreams
Alli is passionate about helping mothers succeed and brings a high level of coaching and mentoring to budding mumpreneurs. Launching a business can be daunting for mothers struggling with juggling work and home. Luckily Alli is always available to help out by lending a much-needed shoulder to lean on. Alli wouldn't mind being the go to the person whether you are just looking to have someone hear you out, brainstorm together or taking it from someone whose been there, done that.
You can follow Alli on the following social platforms
Website: http://www.motivatingmum.com
Facebook: www.facebook.com/MotivatingMumOz
Instagram: www.instagram.com/motivatingmum
Check out the next Biz Mums Club event here. Attend a trial event for $10 only when you tell them you are from ellaslist. Or better take a friend along to the trial event and pay $15 only for the two of you.