A Day Out At The Rocks Discovery Museum
Preschoolers
Family
Kids
Mums & Bubs
Teens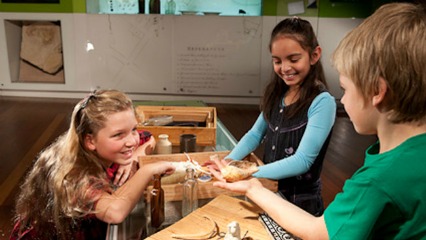 By Amanda Lieber, ellaslist explorer
If you find yourselves at Circular Quay make sure you head towards The Rocks Discovery Museum, Kendall Lane, The Rocks (enter via Argyle Street). It's FREE to explore this small museum which has a large story to tell. Set in a gorgeous restored sandstone warehouse, it is filled with interactive exhibits the whole family can enjoy.
A Warm Welcome
My son and I were both welcomed with a smile and a cheerful "Hello". I'm always impressed when my child is greeted personally. He was asked if he would like to do a treasure hunt, of course, the answer was a loud resounding 'YES PLEASE!'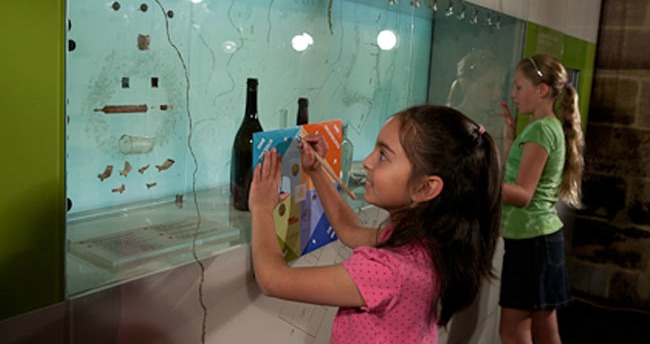 We were given a readymade 'chatterbox' (I never knew there was an official name for this origami creation) The paper structure where you place your thumb and pointer fingers into the triangular shape and you open and close it according to a specific colour, number and finally answer a question. It was the source of hours of entertainment when I was at primary school- What a great fun idea for a learner reader, I've already made a few for my son and you can tailor them to your child's ability and interest.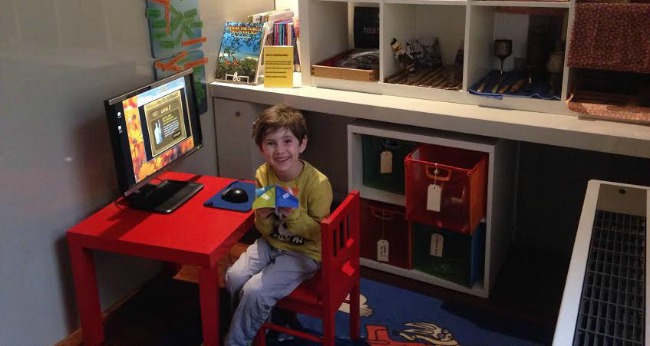 Treasure Hunt
We were armed with a pencil and our colourful 'chatterbox' as we set off to discover clues about Australia's past. First we had to work out which of the four rooms we were in. The chatterbox is colour coordinated and has the name of the rooms written on it, which is great for both children who can read and for those who can identify colours. The rooms have been set up corresponding to the dates and how the areas were impacted by European settlements.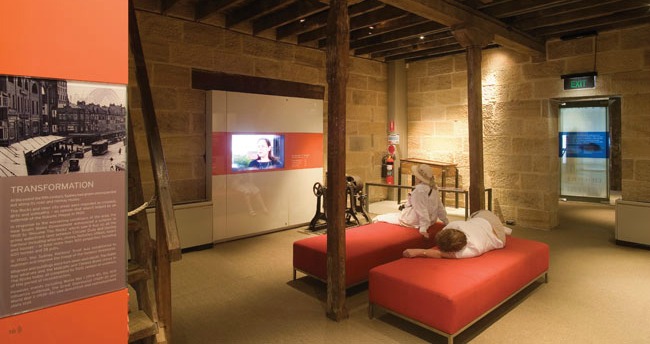 So Much to Do
There are two levels, with a set of steep(ish) stairs (if you have a pram you can leave it at the bottom of the stairs). On the top level, there is a small Discovery Corner set up with tables, chairs and a variety of different activities including: pencils and sheets for your child to draw their family tree, a shelving unit with cubicles and boxes displaying different artifacts and a note encouraging visitors to look into the boxes to make their own museum display and label it, 'What artefacts would you put together?' and 'What story will your display tell?'
There are a variety of books to read, a computer with an 'archaeologist game' (which we played, and giggled). There are 'Kids Facts Sheets' that you can take away which contain links for further reading. Your child can leave a comment by describing or drawing their favourite thing at the museum.
A visit to this museum sparks conversation, imagination and question, creating a curious little mind. 
Tasty Treats
After the museum, you can visit the Sweet Shop which is located opposite the entrance to the museum and watch how they make candy. The best part for my son was the sample session at the end.
If you fancy a scone and tea, I highly recommend the Tea Cosy (a little walk from the museum). This is a quaint little coffee/tea shop disguised as an old house (a hidden secret) that makes the most delicious scones, both savoury and sweet. They have a kids special, a scone and babychino for $7, a basket of toys for the little ones to play with and a very old piano (be gentle with it). On the tables there are balls of wool and knitting needles to 'channel the inner granny in you'- a great relaxing spot to practice the knit one purl one, in time for that winter scarf!

Open 10am – 5pm daily (closed Good Friday and Christmas Day)
Entry is free but bookings are essential for self-guided school groups.