DevilKnits Will Truly Warm You From Your Head To Your Heart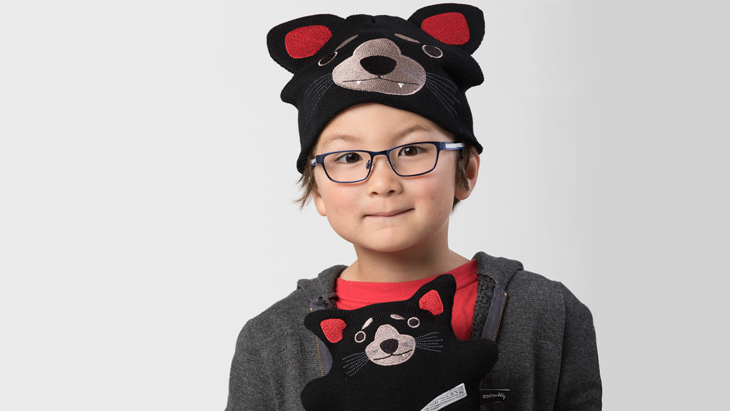 Okay, hold on to your hearts people.
These darling soft cuddly toys are created by our very own, home grown, company called DevilKnits. They are absolutely adorable. And they are made from the cut-offs of their much-loved manufactured jumpers.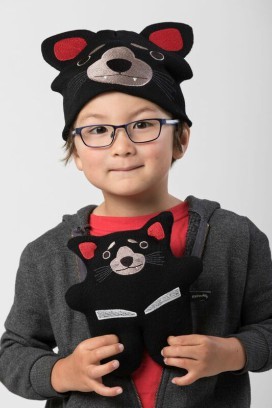 Tastex Knitwear Inc. is a fully operational Tasmanian knitting mill, producing premium quality knitwear, with a reputation for unsurpassed quality and workmanship since 1946. Their products, including their new DevilKnits® range, are manufactured on site using the highest quality of Aussie wool and wool blends to be sold right around Australia.
And as if the fact that they are one of our own enduring, truly Australian companies (such a rare and unique find these days) wasn't lovable enough, their founding purpose is to provide employment and training for people with intellectual disabilities. This inspirational, Aussie company is an Australian Disability Enterprise. Their mission is "to enable people with intellectual disabilities to experience meaningful employment in a supportive environment"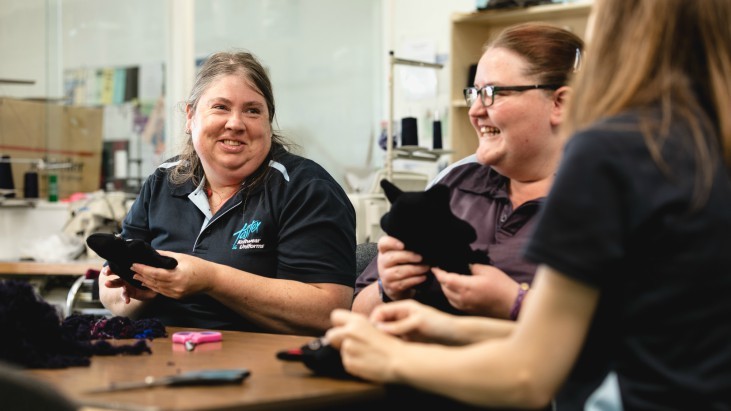 The Envirowoolly®
A few years ago, they came up with the enchanting idea of using the scrap woollen off-cuts from their jumper manufacturing business and turn them into an adorable soft cuddly critter for kids. They call them, Envirowoolly. The idea was to create a smaller sized friend for first time kindergarten students to hold at the start of the year (and frankly, the parents probably could have used one too!).
Super cute idea.
Side note - What a great concept for school or clubs end of year/season keep-sakes.
Such was the popularity of the first bears, that the line quickly grew into Tassie Devils & Tigers, Koalas, Wombats, Platypus and both black and white Sheep. Luxury hotel Saffire Freycinet even use the devil in their promotional material! The penguins are extremely popular, as is the whole range, with tourists visiting our southern state.
Last year they added the DevilKnits® matching beanie's SQUEEEEEAAAALLLLL to some (but not currently all) of the Envirowoolly range. Seriously, how delicious will your cherub look in these matching accessories down the park this winter and they would bring so much love to your newborn nursery.
Tastex proudly supports Project 365 by Campbell Remess, the amazing 12 year old boy who personally makes toys for children in hospital. Some of you may follow Campbell on Facebook or have seen him interviewed on talk shows like The Project last year.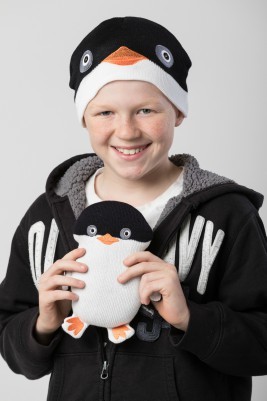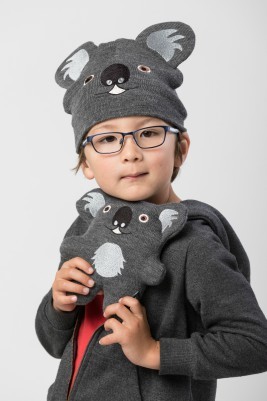 For me, my favourite things about this wonderful work place isn't just the fashions, gorgeous as they are, or that they are sustainable, environmentally and eco friendly or even that the filling is made from their own recycled waste wool product....it's that they produce some of Australia's highest quality knitwear in Australia, whilst providing training and support for their obviously extremely valued employees, ALL of whom receive TAFE certified qualifications! I love that they describe their unique working environment as a place of "commitment, patience, innovation and humour"
This is a brand that will truly warm you from your head to your heart.
Interested in purchasing from the Envirowoolly or DevilKnits range? Log on to www.devilknits.com.au where you can purchase online, call Tastex during business hours on 03 6272 8877 or you can send an email to [email protected].
You can follow the Tastex/DevilKnits® story on their Facebook page
Images via Tastex