8 Year Old Boy Grew Hair For Kids With Cancer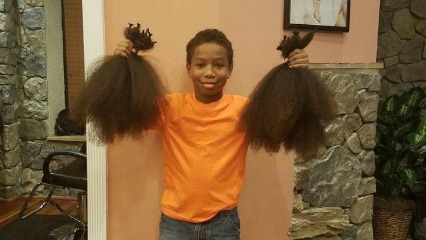 By: Phoebe Ackland, ellaslist- feature image courtesy of Amber Lynne/Twitter
Children truly are magnificent creatures. Check out the video that went viral of an 8 year old boy from Maryland who grew his hair for 2 years to make 3 wigs for kids with cancer!
Thomas Moore was filled with compassion after watching a video with his mother of a 5 year old girl suffering from cancer, whose hair had fallen out from chemo treatment. This is a must-watch!
[fbvideo link="https://www.facebook.com/Upworthy/videos/1208093352614120/" width="500" height="400" onlyvideo="1"]
Source: Upworthy

One Proud Family
As you can imagine, Thomas's family is pretty proud of him. "Myyyy baby! I'm so proud of him!" wrote Thomas' mother Angilea Pulos on Facebook. "He's breathing all hard and smiling so
BIG
right now!!!"
His aunt Amber Lynne told
Buzzfeed
that the 2 year process wasn't as simple as you might think. "It started off just fine when his hair was shorter," she said. "But as the afro grew, they had to cornrow it to keep it nice and tame." The before and after pics she posted on Twitter have been shared more than 55,000 times, and Thomas even made a special appearance on Steve Harvey's talk show!
Awesome stuff, Thomas!
[caption id="attachment_112575" align="alignnone" width="750"]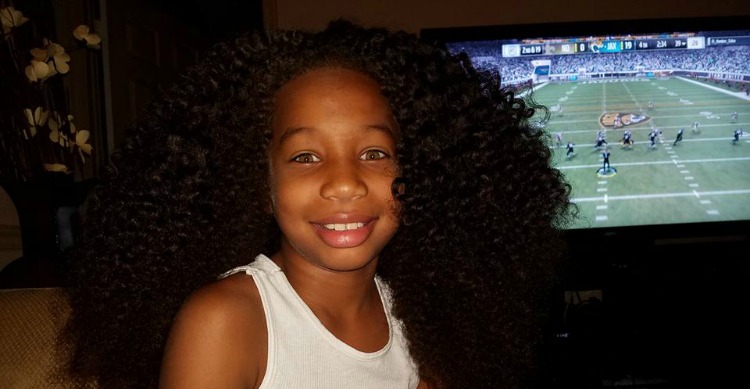 Source: Socue Soflien Facebook[/caption]

Check Out More Awesome Videos On ellaslist