The Best Festivals for Kids on Melbourne❜s Spring Calendar
Mums & Bubs
Toddlers
Preschoolers
Kids
Teens
Family
All Ages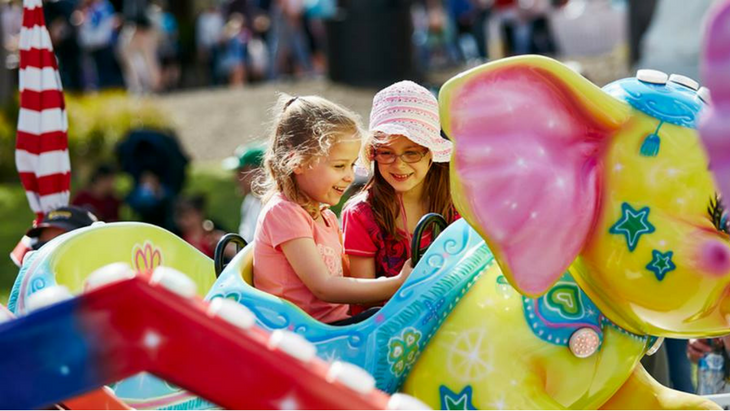 Spring has almost sprung, and when it does, Melbourne comes alive with festivals galore to get you out of the house and into a whole lot of fun!
We've rounded up the best of them here, kid-wise: everything from children suffering a gigantic case of footy fever to
1. Royal Melbourne Show
Everybody's favourite festival, the Royal Melbourne Show is back again this year in all it's giant, festive glory.
Rides! Showbags! Old-fashioned farm fun! The show has it all and a bag of chips. Or a bucket of hot chips and sauce, if you're me.
If your tastes run more to the gourmand, it's also a fantastic place to spot new trends and winning produce at the Winning Tastes Pavilions and pop-up restaurants across the grounds.
For who, what, when, and where, check out the daily schedule here.
What you need to know:
When: 23rd September to 4th October 2017
Where: Melbourne Showgrounds
Price: Tickets start at $20 for a child - check out the details here, and if you purchase before August 31 you get 24% off; ride passes are here (save up to 30% when pre-purchasing online), kids 4 and under are free.
More info: head to the website.
2. Melbourne Fringe Festival
Melbourne Fringe is a celebration of cultural democracy and art for everyone, and it's a spring festival not to be missed!
Embracing diversity and a spirit of independence, the festival is a unique space for artistic self-expression linked to the life of our great city, and every year they feature thousands of artists from every discipline you can name (and a few others besides) performing 400+ events in over 160 venues to an audience in excess of 350,000 people.
There are amazing events and shows for kids, ranging from theatre for babies, to stand up comedy, to fashion workshops, puppetry, multimedia, dance, and interactive sessions - you can find the whole shebang here.
What you need to know:
When: 14th September to the 1st of October 2017
Where: in independently-run locations across Melbourne
Price: Find out everything you need to know here.
More info: head to the website.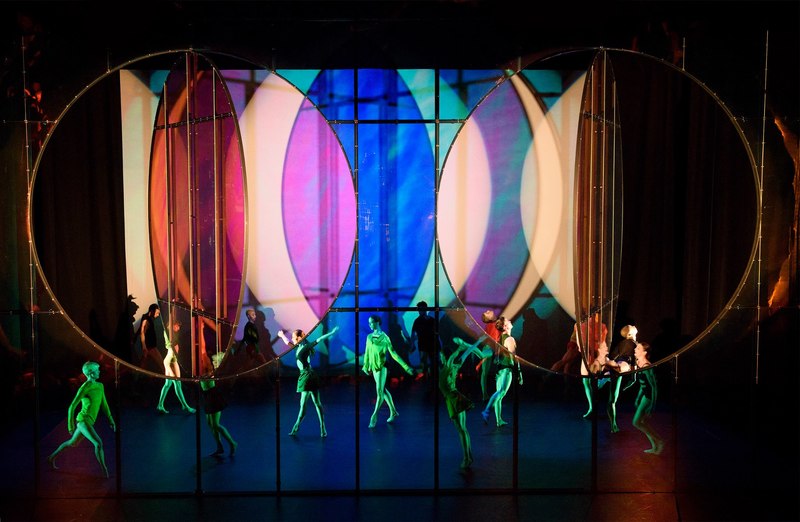 3. Melbourne Festival
The Melbourne International Arts Festival is a provoking and inspiring connection between art forms, people and ideas, and curating unique experiences that bring people together and break new ground in culture and the arts.
Events are plentiful, and you'll find them all here. Everything from visual arts, music, and theatre to circus acts, giant board games - even a house of mirrors!
What you need to know:
When: October 4-22
Where: At locations across Melbourne.
Price: Find ticketing information here.
More info: head to the website.
4. Footy Festival
FINALS FEVER IS HERE!

Find similar sufferers at the Footy Festival at Yarra Park, outside the MCG, with the centrepiece being the Toyota AFL Grand Final Live Site, featuring live broadcasts, player appearances, kids activities and heaps more.
There's something for the whole family to enjoy from the very best that Melbourne has to offer in food, music and, of course, footy. And best of all, it's free!
Everything kicks up a notch on Grand Final day, head on down and take in lunch while watching the pre-match entertainment and Grand Final on the big screens in Yarra Park.
What you need to know:
When: September 27 to 30, 2017
Where: Melbourne Cricket Ground (MCG) 120 Brunton Avenue Jolimont
Price: Free
More info: head to the website.
5. MPavilion
An amazing art and design event, every year the Naomi Milgrom Foundation commissions an outstanding architect to design a temporary pavilion for the Queen Victoria Gardens, in the centre of Melbourne's Southbank Arts Precinct.
Creative collaborators from across the globe are brought together for a four-month-long program of talks, workshops, performances and installations, and more, from October to February - and it's free.
Last year the MKids family-friendly events and workshops included afternoon music performances and multicultural activities, (including a a week-long interactive installation with Polygot Theatre that experimented with the relationship between sound and drawing) from an array of local Melbourne artists, designers and creatives. Check out the program for this year's line up when it becomes available.
What you need to know:
When: October 2017 to January 2018
Where: Queen Victoria Gardens and locations across Melbourne
Price: Free
More info: head to the website.
Main image credit: Royal Melbourne Show Facebook