12 Weeks to Make My Body Mine Again! Week One – A Lesson in Contingency Planning!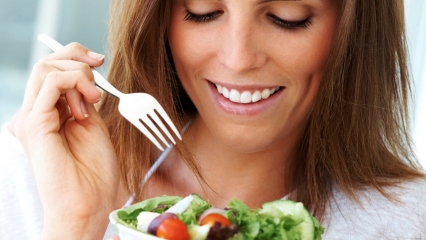 ellaslist COVID-19 update: Please note that all the information on the website is correct at the time of publication. Please check the relevant website before visiting a venue or destination for the latest COVID-19 information. ellaslist is not responsible for any cancellations or closures.
By: Heather Gow, ellaslist explorer
Heather Gow bravely embarks on a very public journey tracking her ups and downs on her personalised running and nutrition program with Benefit Sports Nutrition and Run with Us Online. Read Heather's Intro Article Here.
It seems like a strange thing to admit in these times of high-rating cooking shows, food blogs, and Instagram meals, but here's the truth: I don't like thinking about food.
Food is no longer Fun!
I don't browse recipe books for fun, I don't like planning menus, and there are not many pastimes I detest more than grocery shopping. To make matters worse, the culinary situation in my family is complicated by a six year old who eats anything, a five year old who eats nothing but sausages and noodles and a baby who is still discovering the delights of solid food. Not to mention the man of the house, whose presence or absence at meal time is increasingly difficult to predict.
Given all this, it's perhaps not surprising that I've managed to establish almost every Bad Mummy Eating Habit known to womankind.
Worst Mummy Habits
Skip breakfast? Yep, mornings are busy!
Skip lunch too? Yes, I'm feeding the baby and trying to get him to bed.
Chocolate hit in the afternoon? Because I'm tired.
Binge before dinner? So hungry!
Finish the kids' meals? You can't waste food!
My own dinner? No thanks, not hungry.
Wine? Make mine a large.
Exercise? Noooo. No time. No Energy!
As with many types of human behaviour, we find it difficult to appreciate how bad things have become until we try to make some changes. The extent of my poor eating habits has become horrifyingly evident over the past week, my first week of training and nutrition support with Benefit Sports Nutrition and Run with Us Online.
I always Come Second…or third…or fourth
A couple of times, in spite of my plan to eat breakfast, I almost walked out the door without it, and those sneaky tasty little morsels of kids' meals were in my mouth before I was even conscious of it. I've realised what a mindless way I've been dealing with my own nutrition.
Luckily, Charlene Cassie of Benefit Sports Nutrition is a completely non-judgemental and supportive nutritionist who, in addition to fulfilling my desire of not having to think about what I'm going to feed myself, has piled on the love over the past week, with encouraging emails and texts every couple of days.
No diets, just lifestyle change


I'm getting the impression that Charlene is serious about her mantra of "No diets, just lifestyle change" – as she is taking the time to work out whether a flexible, points based system or a more prescriptive list of meals and snacks is likely to lead to lasting improvements for me.
We did the points system last week and we're doing lists this week, so stay tuned for updates!
I can already tell you that I'm feeling far less fatigued, and more energised throughout the day, since implementing Charlene's advice.
Best Intentions
As for the training side of things, I started the week on a burn, completing three workouts in three days. I was a little worried about how I would go with a run, as I hadn't run since before my last pregnancy. But the intervals were very kind and I had a confidence-building, exhilarating session. Yes, exhilarating! (I admit it's possible the high was related to being Outside Without Children).


The other two workouts were a strength-building session provided by Run with Us Online, and a pilates session. Greta Truscott, running coach, recommended that I get to a pilates or yoga class at least once per week, for injury prevention and management reasons.
When Life gets in the Way
I planned to go Wednesday night, however life and a babysitter shortage intervened and I was unable to attend – I found an old pilates DVD in my drawer and did that instead.
I was feeling great and was able to report to Greta that I'd made a good start to the program, when sadly, two ill children and a birthday party completely derailed the end of my week.
I'm getting the strong sense that completing this program is going to be an exercise in contingency planning – luckily, Greta and Charlene are mothers themselves and are entirely understanding of the challenges and supportive of finding solutions.
All in all, I'm feeling good and positive about the program and am looking forward to building some momentum with the training. Catch you next week for further updates!
READ HEATHER'S WEEK TWO – THE BEST LAID PLANS!
WEEK THREE – IT NEVER GETS EASY!
WEEK FOUR – UNEXPECTED EATING PLAN ISSUES
WEEK FIVE – CLIMB EVERY PLATEAU
SPECIAL OFFER FOR ELLASLIST READERS!
25% DISCOUNT ON WELL-MUM NUTRITION PLAN
Heather is participating in a 12 week running and nutrition program crafted by BeneFIT Sports Nutrition and Run With Us Online and customised to help her achieve her fitness and wellbeing goals.
25% DISCOUNT ON WELL-MUM NUTRITION PLAN – SPECIAL OFFER FOR ELLASLIST READERS!
If Heather's great progress has inspired you to reassess your wellness plan, take advantage of BeneFIT Sports Nutrition's wellMUM plan. This program has been specially designed for the busy mum in mind. Based on Charlene's own personal experience as a mum to very active 21 month old twin boys, this program will help get your health and wellbeing back on track.  It's time to make your body yours again!
Tailored to suit your individual needs, body composition and goals, this program is based on a flexible day-to-day meal plan and enables you to pick what you want to eat within a daily point allowance as opposed to a detailed meal plan. You receive a recipe booklet and pick your meals within your specific point allowance for each day.
WARNING!  This is not a diet. It's a lifestyle plan!   
For a special discounted price of $75 you will receive:
> Body composition analysis and report
> Macronutrient guidelines detailing the quantity of carbs, protein and fat you should be consuming to lose weight
> Point based nutrition plan for flexibility and choice
> Free recipe e-book with recipes for the whole family, including adjustments for the little people in your life to avoid cooking multiple meals every day
Start your transformation and book yours now!
Heather Gow is a mother of three and a step-mum of one. She's on a break from her psychology career and is currently kid-wrangling full-time. She writes stories for children when hers are asleep.
She blogs infrequently
 and
tweets lefty political rants
. She lives in the Eastern Suburbs and can generally be found somewhere on the endless loop between school, daycare, swimming lessons, gymnastics and Nippers.