12 Weeks To Make My Body Mine Again - Week 9 - Fun Runs Aren't Fun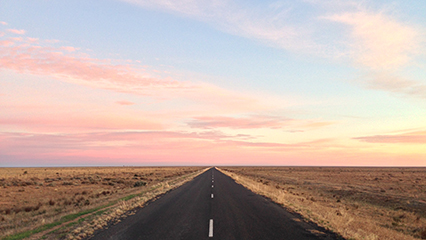 By: Heather Gow, ellaslist explorer
Heather Gow bravely embarks on a very public journey tracking her ups and downs on her personalised running and nutrition program with Benefit Sports Nutrition and Run with Us Online. Read Heather's Intro Article, her Week One Update,  Week Two Update,  Week Three Update, Week Four Update, Week Five Update, Week Six Update, Week Seven Update and Week Eight Update here.

Country Girl at Heart
I am a country girl. I grew up and spent half of my adulthood in regional cities and country towns, and the place where my parents eventually settled and what I mean by "home" when I say "going home for Christmas" has a population density of less than one person per square kilometre.
Breathing The Space
Here's one for your bucket list. Drive across the Hay Plains on a clear night and feel the earth iron out flat beneath you and take a breath that feels like it goes all the way to the ends of your toes. You may not be able to get a decent cup of coffee, phone service or radio reception but you can breathe in that space and it will soothe your soul. On the other hand, the places where I live, work, shop and socialise have a density of between four and eight thousand people per square kilometre and are the most populous places in Australia.
I Hate Crowds!
Generally I'm not complaining – you bunch a lot of people together like that and you get a whole range of benefits – great coffee not the least of them. But there's a reason I've never been to the Royal Easter Show and why I'm fairly sure that this year's visit to Vivid will be my last – and that reason is crowds. The polar opposite of that soul-fixin' Hay Plains feeling is being jammed shoulder to shoulder with sweaty, stressed strangers trying to navigate a bottleneck with a pram and two kids whilst having your toes and ribs assaulted by careless feet and wayward elbows.
Fancy A Fun Run?
So when Greta Truscott, running coach extraordinaire from 
Run with Us Online
, suggested that I consolidate and celebrate my running achievements so far by participating in a five kilometre event, my immediate response was somewhere in the vicinity of "Ugh!" I've got to the point where I'm quite enjoying my solo runs around the neighbourhood but it will be a cold day on hell before I'll get out of bed early to go running in a crowd!
Opting To Observe
I've been in "fun runs" before and it always struck me that making an earth-bound, wombat-like creature such as yours truly drag herself and her resistant lungs at (slow) top speed around a topographically challenging course with thousands of other people and calling it "fun" was deeply ironic. I love the City to Surf – I enjoy it every year from my chair on the corner of New and Old South Head Roads, looking for people I know and costume-spotting with the kids. But my internal response to the tens of thousands of cheering, smiling, sweaty runners is similar to that when I meet someone who doesn't drink – I like you and find what you're doing quite admirable but frankly I just don't understand your life choices.
Signed Up…How Did That Happen?
So it was with some surprise this week after a couple of months of gentle persuasion by Greta that I found myself convinced, and got online to sign up for the five kilometre Park Run, a weekly community event in Sydney Park at St Peters. Greta tells me that it's a supportive, inclusive, fun event and that I'll no doubt be addicted in no time. I'm not so sure. But at 8am next Saturday morning, rather than arguing with the ever-loving about whose turn it is for a sleep-in, I'll be lining up with hundreds of other runners waiting for the starter's gun. I guess the devil better start lacing up his snow-boots.
Find Out How Heather's Fun Run Goes Next Week.
READ

HEATHER'S

WEEK

ONE

UPDATE

HERE
WEEK TWO – THE BEST LAID PLANS!
WEEK THREE – IT NEVER GETS EASY!
WEEK FOUR – UNEXPECTED EATING PLAN ISSUES
WEEK FIVE – CLIMB EVERY PLATEAU
SPECIAL OFFER FOR ELLASLIST READERS!
25% DISCOUNT ON WELL-MUM NUTRITION PLAN
Heather is participating in a 12 week running and nutrition program crafted by BeneFIT Sports Nutrition and Run With Us Online and customised to help her achieve her fitness and wellbeing goals.
25% DISCOUNT ON WELL-MUM NUTRITION PLAN – SPECIAL OFFER FOR ELLASLIST READERS!
If Heather's great progress has inspired you to reassess your wellness plan, take advantage of BeneFIT Sports Nutrition's wellMUM plan. This program has been specially designed for the busy mum in mind. Based on Charlene's own personal experience as a mum to very active 21 month old twin boys, this program will help get your health and wellbeing back on track.  It's time to make your body yours again!
Tailored to suit your individual needs, body composition and goals, this program is based on a flexible day-to-day meal plan and enables you to pick what you want to eat within a daily point allowance as opposed to a detailed meal plan. You receive a recipe booklet and pick your meals within your specific point allowance for each day.
WARNING!  This is not a diet. It's a lifestyle plan!   
For a special discounted price of $75 you will receive:
> Body composition analysis and report
> Macronutrient guidelines detailing the quantity of carbs, protein and fat you should be consuming to lose weight
> Point based nutrition plan for flexibility and choice
> Free recipe e-book with recipes for the whole family, including adjustments for the little people in your life to avoid cooking multiple meals every day
Start your transformation and book yours now!
Heather Gow is a mother of three and a step-mum of one. She's on a break from her psychology career and is currently kid-wrangling full-time. She writes stories for children when hers are asleep.
She blogs infrequently
 and
tweets lefty political rants
. She lives in the Eastern Suburbs and can generally be found somewhere on the endless loop between school, daycare, swimming lessons, gymnastics and Nippers.