Williamstown Railway Museum
Williamstown Railway Museum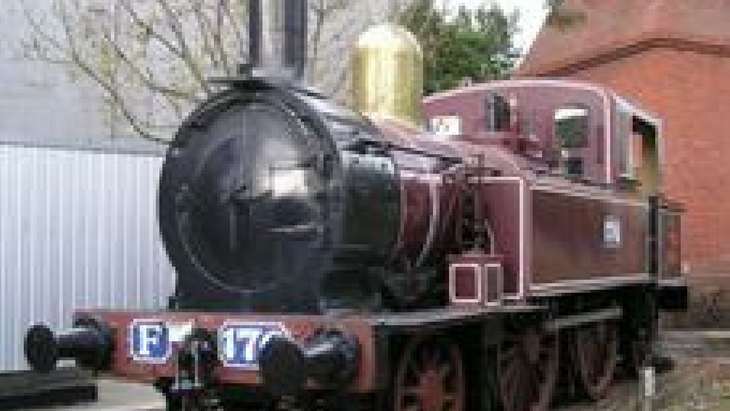 The Railway Museum has on display the largest collection of Victorian Railways steam locomotives. There are more than 15 different locomotives, ranging from the diminutive F class up to the H class, the largest locomotive to operate in Victoria. Come and see the evolution of steam power on the railways.
In the days before mobile cranes, the Victorian Railways had their own. On display you will find 3 examples of steam cranes including No. 19, a 60 ton crane used at derailments.
The 1950's heralded the era of the diesel locomotives. Cleaner and more efficient, the early diesel locomotives quickly displaced the steam locomotives from regular service. Now displaced themselves by more powerful locomotives, the ground breaking diesel locomotives are now on display in the Railway Museum too.
Other equipment on display includes electric locomotives, suburban and country passenger carriages, Guards vans and a selection of freight wagons.
Opening Hours:
The Museum is open every Saturday throughout the year from 12 noon till 5pm. During school holidays periods, the museum is also open on Sundays from 12 noon till 5pm.
Admission Fees:
Adults $8.00 and Children/Concession $4.00. Children Under 4 years of age are Free. Family $20.00(2 adults + 2 children)
Getting there:
The Railway Museum is located at 26 Champion Road near the intersection with Kororoit Creek Road and close to North Williamstown railway station. The Museum is situated adjacent to the former Victorian Railways Newport Workshops.
Travel by train from Melbourne CBD takes about 15 minutes.
Travel by car from the City over the Westgate Bridge takes about 20 minutes. Parking is available free of charge on Champion Road, without time restrictions.
Come by train
Catch a Werribee train from the City (or a direct Williamstown one if available)
Change at Newport to a Williamstown train
Alight at North Williamstown station and turn to the right outside the Station
Cross the railway line at the level crossing
Take 5 to 10mins walk along Champion Road
For further details ring Public Transport Victoria on 1800 800 007
Image Credit: Australian Railway Historical Society Victorian Division