Riverwalk Village Park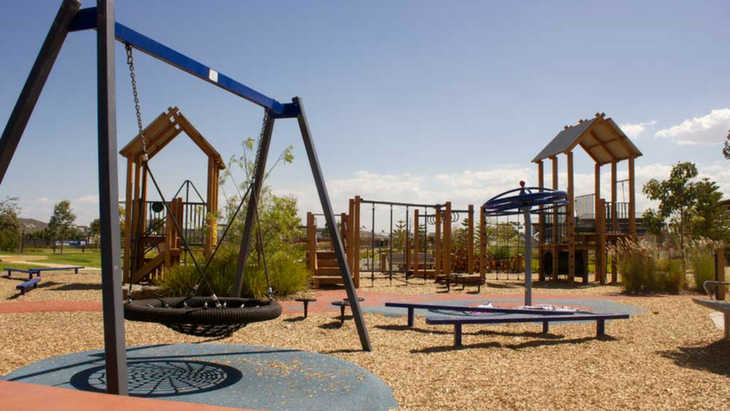 A fantastic brand-new park in Werribee, the Riverwalk Village Park has not only a playground, but vast lawns, a water play park and a skate park. The barbecue areas are extensive and there is plenty of seating (though not tons of shade).
The playground itself has just about everything you can think of: slides, towers, scramble wall, monkey bars, balance beam, diggers, tic-tac-toe - and that's just the tip of the iceberg. You could easily spend a whole day here.

The playground is located in a new development area in Werribee and Newmarket Street may not appear on all maps. Newmarket Street is a turnoff from the Princes Highway on the left as you head west from Werribee (just after New Farm Road)
Facilities:
Two giant BBQ areas with full shelter
Unshaded picnic areas with tables
Water Play park
Skate Park
Public toilets near skate park
Water taps
Basketball court
Free parking
Getting There: Newmarket Street is off Princes Highway, and the park itself is in a new development area. It might seem like you're heading into suburbiaville, but the park will be easy to spot!