Mt. Donna Buang Summit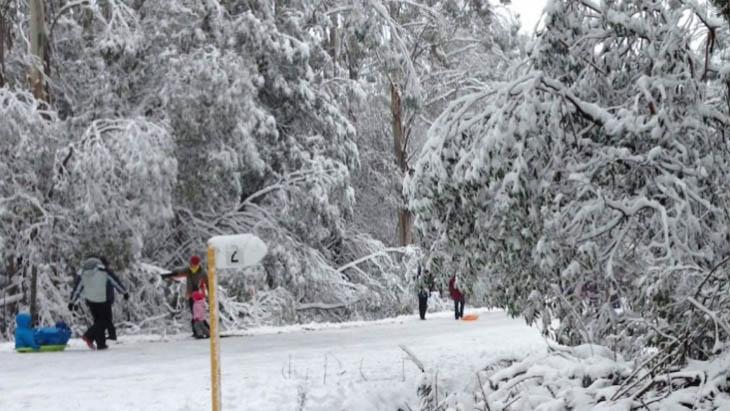 Mt Donna Buang summit (1,245m) is located in the Yarra Valley, overlooking Warburton in Victoria only 88km away from Melbourne making it the closest snow destination for a quick day trip.
It is a very popular destination for Melbourne families to do some FREE snow play and enjoy toboggan runs. There are 3 different toboggan runs, a designated snow play area, barbeques, car parking, toilets and a scenic drive up to the summit. Families are welcome to bring their own equipment. Toboggans are available locally as well.
Mount Donna Buang is a spectacular place to be at any time and a 21 metre high lookout tower on the summit provides panoramic views of the Yarra Valley, Dandenong Ranges, Melbourne, and the Alps.
What You Need To Know
The Don Valley Road is usually closed in winter - so drive through Warburton and turn left at the Warburton Motel sign up Donna Buang
There is no cost to access Mt Donna Buang. FREE Snow Play...Woo hoo!
Visitors are welcome to bring their own toboggans and snow toys, although there are hiring facilities on the mountain
For more information, see website
Check here for latest snow reports