Hays Paddock Playground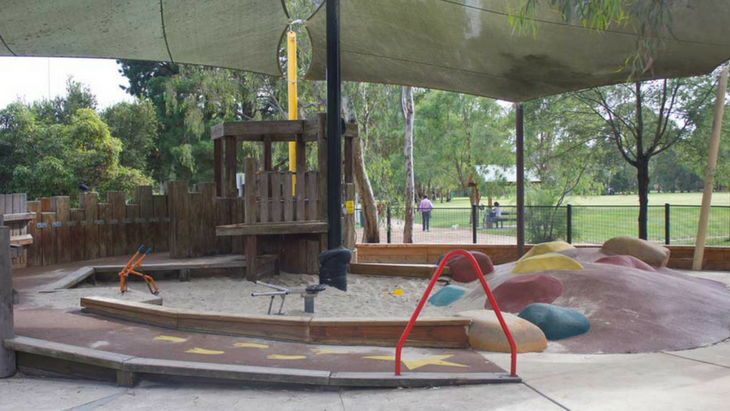 Hays Paddock Playground is always well-attended, and with good reason. Built with the idea of being accessible even to children with the most limited mobility, the playground really is incredibly inclusive.
There's no shortage of your usual climbing frames, fortresses, slides, roundabouts, sand pit and bridges, there's also swings of different sizes and shapes for children of differing ages and ability, a roundabout that comfortably fits a wheelchair, and a large, low seesaw that's much easier to manage than the old-fashioned style.
A special bonus is the cubby house-like lookout over the wetlands, and my girls loved the spider-web climbing frame with unexpected but very welcome trampoline in the middle. A really great park to come and spend the day in.
Opening Hours: 24 Hours
Facilities: Hays Paddock is an all-abilities playground and makes provision for those in wheelchairs or who are differently abled. In addition, there are tables and seating for picnics, toilets, barbecue, sand pit with sun-shade and car parking. The whole area has a bushland theme with plenty of seating and shade.