Fitzroy Gardens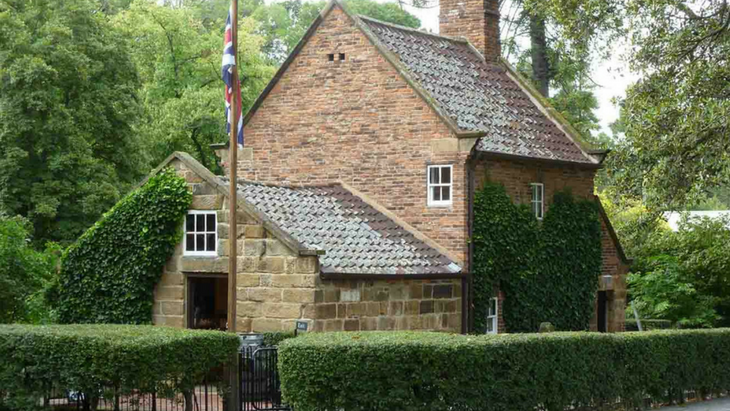 Fitzroy Gardens is one of Melbourne's most historic and beautiful Gardens. Originally set aside as a reserve in 1848, the layout follows a classic Victorian–era design, featuring pathways lined with magnificent Elm trees, and a variety of flowers, ornamental shrubs and trees which together with extensive lawns create a diverse and layered landscape.
The Victorian-era feel and exceptional trees and ornamental shrubs make it feel like you're half a world away from the middle of one of Australia's busiest cities. It's not hard to see why it's so popular not only with families, but folk who work in the surrounding buildings on their lunch break.
Points of interest include the magnificent floral displays in the Spanish mission style Conservatory. Cooks Cottage, a scarred tree, the Fairies' Tree and model tudor village, sculptures, fountains and a stormwater cleaning and re-use system. The Fitzroy Gardens visitor centre provides tourism information and entry tickets to Cooks Cottage.
A free guided walking tour departs from the visitor centre every Saturday at 10 am.
Facilities: Refreshments are available from Kere Kere café at the visitor centre and at the Pavilion café in the centre of the Gardens
Opening Hours: 24 hours
Getting There: Check Public Transport Victoria
Image Credit: Fitzroy Gardens