Dandenong Ranges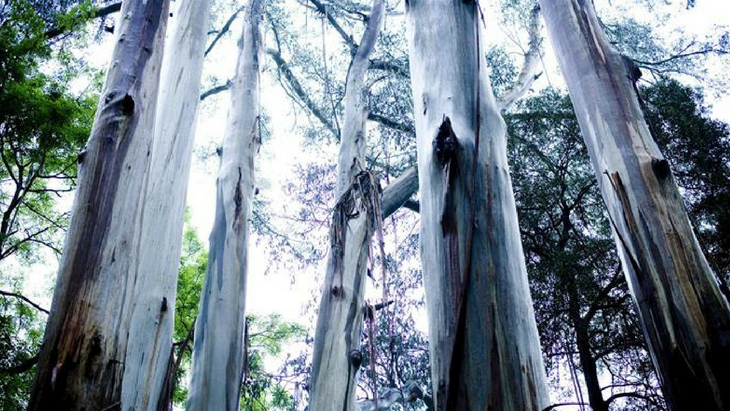 Explore the towering forests of mountain ash trees firsthand in Sherbrooke Forest, and visit the area's famous gardens according to the season.
See the spectacular sight of thousands of rhododendrons in bloom in early spring. The mountain retreat of the George Tindale Gardens is at its best in summer, while the huge old trees of the Alfred Nicholas Gardens look glorious in their autumn colours. Find the half-hidden clay sculptures of Aboriginal figures among rocks and tree ferns at William Ricketts Sanctuary, not far along the Mount Dandenong Tourist Road.
Leave the city noise behind and take a relaxing walk through forests of towering mountain ash in the Dandenong Ranges National Park, just an hour's drive from Melbourne's CBD. Discover lush fern gullies, waterfalls and native wildlife all around.
Forest trails
Delve deeper into the national park on longer walking trail such as the Dandenong Ranges Tourist Track, the Olinda Creek Walking Track, or the Living Bush Nature Walk. Take in panoramic views of the Melbourne skyline, see wallabies and echidnas in their native habitat, and explore the changing landscapes of the park.
Cycling and horse riding is also permitted on many of park's nature trails. Check the local information before setting off.
Getting There:
Recommended duration: One day
Total distance: Melbourne – Olinda – Melbourne, 95 kilometres
Driving time: Melbourne – Olinda – Melbourne, 2 hours