Collingwood Children's Farm
Collingwood Children❜s Farm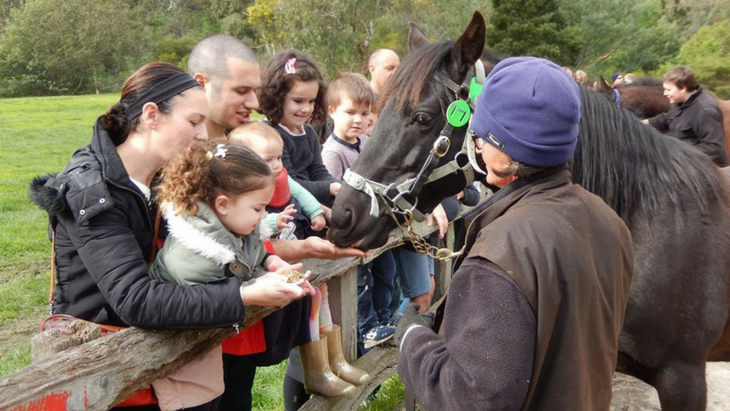 You're probably going to have to book your birthday party about a year in advance, the Collingwood Children's Farm is so popular.
It's easy to see why, though: hosted parties are an absolute barrel of fun for kids and about zero stress for parents. Pony and tractor rides, strolling the farm, chilling with the animals, milking the cows – it's an idyllic country experience for inner-city families.
You can pay extra to have the party catered with things like homemade farm rolls, scones with jam and cream, fruit, sausage rolls, sandwiches, cupcakes and muffins, or bring all your own festive food.
If you can't book your preferred day, or want to keep costs down, you're welcome to bring your brood to the farm, take up residence at one of the picnic tables, and party away.
There's quite a bit to know about the birthday parties and an online booking form - check the website for details.
Party Times:
Morning party
10.00 Arrival
10.15 Cow Milking
10.30 Animal Feeding tour
11.30 Pony or Tractor Rides
3.00 Animal feeding Tour
12.00 Lunch
12.45 Conclude
Afternoon party
1.30 Arrival
1.45 Lunch
2.30 Pony or Tractor Rides
4.00 Cow milking
4.30 Conclude