Clip ❛n Climb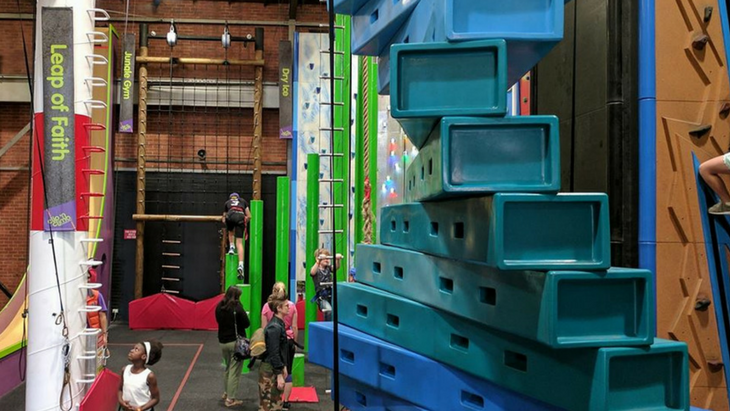 Clip 'N Climb climbing is open to anyone, any age.
There's 37 climbing challenges plus two extra "amp it up" experiences - the Leap of Faith and Vertical Drop Slide. See how many ways you can climb - race yourself or your mates on the Speed Walls, bounce off the Inflatable, master the Dark Tower and take The Stairway to Heaven.
Every climb is equipped with the Trublue autobelay making it safe and easy to climb free of a belay buddy. Had enough? Made it to the top? Want to go up again? Just jump off, glide down, and start your next climb.
For safety's sake - children 12 years and under require their harness to be checked by an adult before each climb.
Bookings esential.
Opening Hours:
Tue - Thur 10am - 7pm,
Fri 10am - 8pm,
Sat 9am - 8pm,
Sun 9am - 7pm,
School holidays:
Mon - Thur 9am - 9pm,
Fri - Sun 9am - 10pm
Image Credit: Clip 'N Climb Facebook