Canterbury Gardens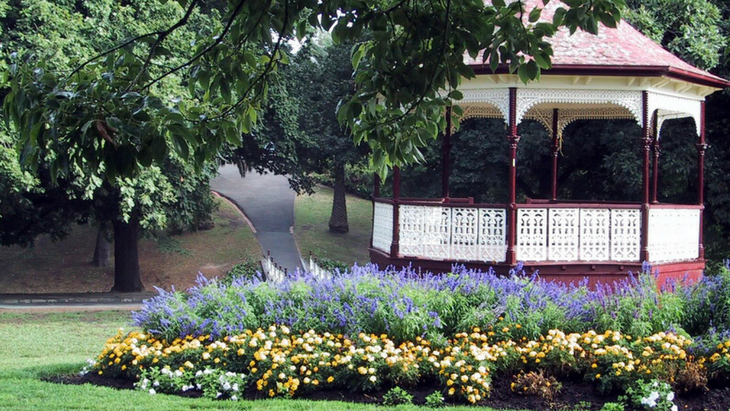 Canterbury Gardens are an example of the Gardenesque style of gardens from the early 1900s.

The park features rolling lawns, specimen trees and superb, colourful displays of perennial borders and annual beds.

The gardens are situated on an area of former market gardens and farms. In the 1850s W Creek, or West Creek as it became known, traversed the property and passed under a long culvert at the lowest point of Canterbury Road. This has since been sent underground leaving the valley dry.

The land was fenced in 1903 and named Canterbury Reserve after Viscount Canterbury the Governor of Victoria (1866-1873). Since the 1940s Carols by Candlelight has been held in the gardens, and it is a popular venue for local residents' celebrations - the setting is ideal for weddings - and recreation throughout the year.
Opening Hours: 24 Hours

Image Credit: Canterbury Neighbourhood House