Volunteer At The Veg Out Community Garden
Mon May 22 2017 - Wed May 30 2018
$0.00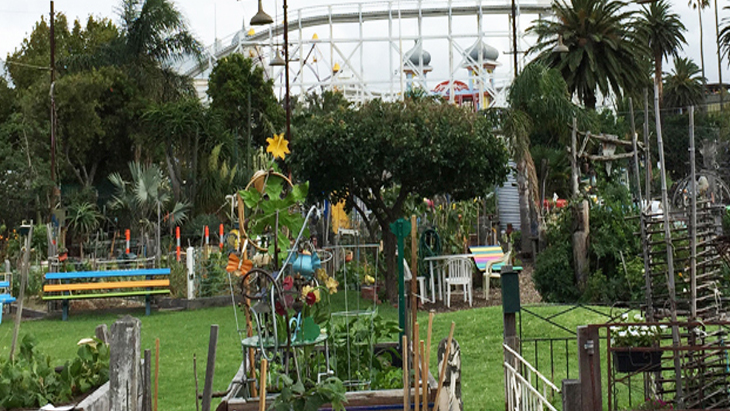 Veg Out
Help the kids develop a green thumb. Volunteers run this organic, chemical-free community garden. The vibe is pure St Kilda, with quirky sculptures and a bohemian spirit. Luna Park might be right next door but the feeling here is all calm and country on a site that has been reserved for public use since 1881.

There are 140 garden plots and members love getting their hands dirty. It's definitely a family affair for many gardeners and a visit here will see people of all ages and backgrounds tending to well-cared for veggies.

Rabbits, chickens, budgies and quail add some extra life to this creative, welcoming space.
What You Need To Know
There is a waiting list but if you're a local with young kids, why not add your name? One day, it will be your turn.
Email: [email protected]
Address: corner Shakespeare Grove and Chaucer Street, St Kilda
Opening hours:
Daily 9am -6pm
More information: visit the website