Let❜s Get Creative At ACMI Family Sundays
Tue Aug 01 2017 - Tue May 01 2018
Preschoolers
Kids
Teens
Family
$0.00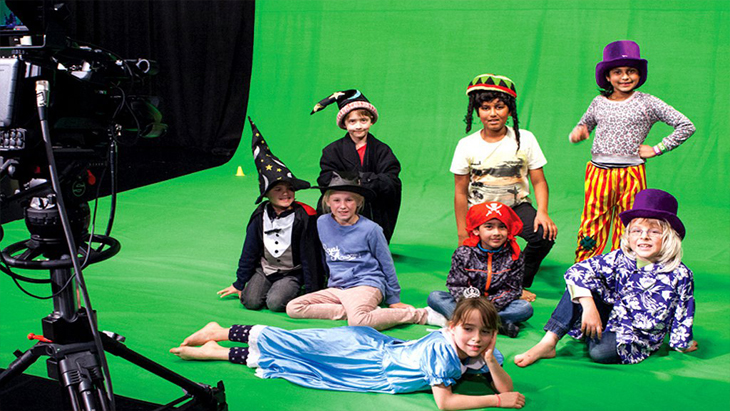 Looking for fun and free family activities? ACMI has you covered on the first Sunday of every month
From wielding a lightsaber to perfecting YouTube videos, ACMI's Family Sundays program is a unique interactive experience you can't get anywhere else.
The Family Sunday program at ACMI has activities that suit children aged 3 right through to teens. ACMI opens up its amazing spaces to enable visitors to see, touch, create and engage with the films and pull the curtain away to provide a real insight and learning experience into how timeless film classics are made. ACMI's Family Sundays are all about taking children of all ages through the magic and power of the moving image and fuel the imaginations of future storytellers and creators to experience film, gaming and animation.
ACMI's Family Sundays are held on the first Sunday of every month and are a fun and entirely free experience for families. Upcoming months will see Get into Gameplay a day of live gaming, virtual reality and giant board games in June, Stop! Motion Animation with the opening of Wallace and Gromit and Friends exhibit in July and Winter Fantasy and Fables where games, performance, and song will bring classic stories to life in August.
What you need to know
- The Family Sundays are busy! They run from 11 – 4, so aim to time your visit early, especially if you have little ones and a pram.
- Aside from food and drink and merchandise, the Family Sundays are FREE!
- Allow plenty of time to work through all the experiences. The lines can get long, so make sure you allow time to really enjoy the activities.
- Sundays mean cheaper parking in the CBD. Wilson Car Park on Flinders Street, opposite Federation Square offers a flat rate of $8 on Sundays, or you can park at Federation Square car park for a flat rate of $16.
- Being so close to Flinders Street station and tram stops, public transport is always a good idea when coming in to the city.
- ACMI is situated over a couple of levels. There is excellent accessibility for wheelchairs and prams via lifts, however it can get busy, so the pram became tricky.
For more information: see website