Boon Boon Swimming Aids for Kids: Available Online
Boon Boon Swimming Aids for Kids: Available Online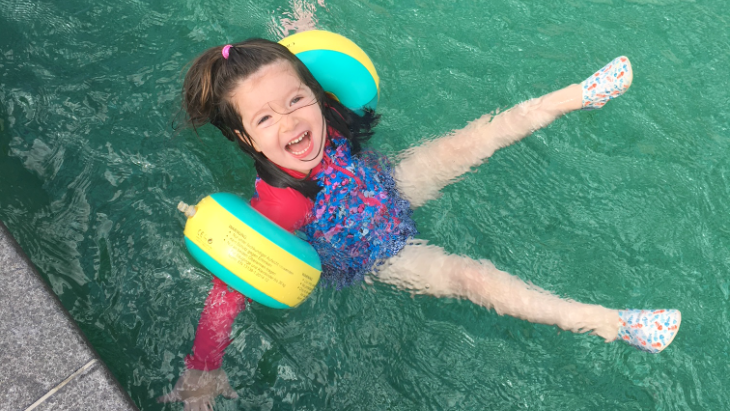 Swim Safe! Swim Confident! Swim Free!
The best swimming aid ever designed is now available with Boon Boon!
Cherek's Kraulquappen are the best armbands out there. They support the little users' physical development by enabling them mobility in the water. By the help of the magic foam inside Kraulquappen helps babies & toddlers start to swim confidently.
Cherek's Kraulquappen armbands are designed by Reiner Cherek who has been working with babies and kids in his swimming school in Frankfurt, for more than 35 years.
What Is Special About Kraulquappen armbands?
- Kraulquappen armbands have buoyancy foam inside that helps little swimmers to swim confidently.
- The important thing about the buoyancy foam is, it's uniformly incorporated into the inflatable plastic bag, which makes the Kraulquappen not only less bulky, but also much more activity-friendly.
- Keep the little heads out of water! With Kraulquappen armbands small water frogs are on top of the top . Unlike other swimming aids Kraulquappen care in any underwater swimming position with the right buoyancy.
- The centrally placed armhole allows optimal leverage, even infants and the disabled can easily keep their arms and thus its head above water - completely relaxed, safe and all natural.
- Cherek's Kraulquappen may only be used when children are physically and mentally capable. The arms and the shoulder belt must be strong and the child begins to explore his surroundings; earliest from the 7th / 8th month.
They are retailing on Boon Boon for $79.90.
SPECIAL OFFER FOR ellaslist SUBSCRIBERS
Until 1 January 2018, get 10% off when you use the code: ELLASLIST
For more information and to BUY NOW, visit the website.
Tell them ellaslist sent you!