Blys Mobile Massage Service Melbourne
Blys Mobile Massage Service Melbourne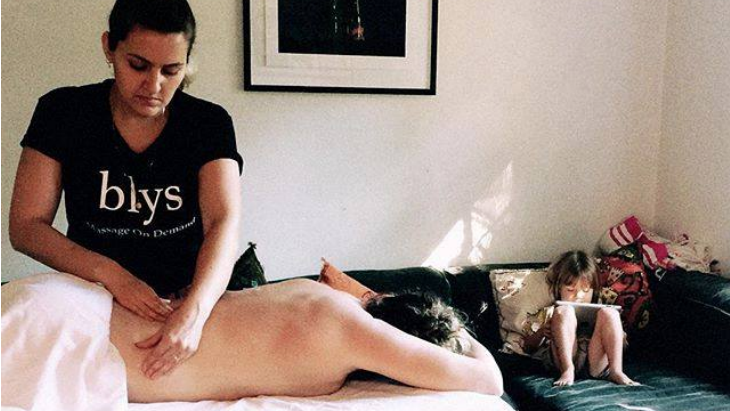 Blys is a pioneering massage on-demand service operating throughout Melbourne, where you can book a mobile massage therapist online, to arrive within the hour.
They know how stressful our day-to-day lives can be and believe in the healing power of massage. It is their mission to make professional massage therapy more accessible, and make it part of our everyday lives.
Blys brings together a team of independent, certified and highly-skilled massage therapists to help us on this mission.
Through design, technology and their community of expert practitioners – they deliver simple and beautifully crafted experiences to customers, wherever and whenever they want.
The Blys Offering:
- Certified practitioners, thoroughly vetted by Blys
- Seamless and secure online booking process
- Flexible booking date and time – same-day, or in advance
The Process:
Step 1 - Book easily in seconds on your computer or mobile.
Step 2 - A Blys Therapist will come to your doorstep in as little as an hour.
Step 3 - Relax with a top-quality massage – in the comfort of your home, hotel, or office.
Type of Massage:
Swedish / Relaxation - Long smooth strokes and kneading. Perfect for relaxation.
Remedial / Deep Tissue - A strong massage style that will relax and soothe your tension.
Sports - Uses trigger point therapy for performance and faster recovery.
Pregnancy - A healthy way to promote overall wellness during pregnancy.
Couples - They soothe you and a companion – simultaneously with two therapists, or back-to-back with one.
Group Bookings - Seated chair massages with one or more therapists. Perfect for corporate events or offices.
For more information, call 1300 368 340, email or visit the website.
Tell them ellaslist sent you!