Yamaha Music Education Classes
Yamaha Music Education Classes
Early bird discount: 10% off tuition if you enrol in Semester 1 2023 by the 21st of November. Enrolments open: 4th of November for semester 1 2023.
With restrictions soon to ease, now is the time to start thinking about after school activities again!
The world of music is at your children's fingertips with Yamaha Music Education's group and private music courses designed for beginners to advanced children. In a warm and fun learning atmosphere, you and your child will explore music together through singing, movement and using instruments in age-appropriate activities.
Music wonderland (3 year olds)
Taught by highly qualified and trained Yamaha teachers, lessons are specifically designed and structured to ensure all activities are engaging and age appropriate. Through colourful textbooks and beautifully orchestrated music, the Music Wonderland program will open a world of imagination. Your child will be taken on an exciting journey each lesson, where there will be dancing with animals, rowing boats, and flying kites. It is truly a magical and fun experience to be had!
Junior Music Course (4-5 year olds)
Imagine your child embarking on an exciting musical adventure where they will get to ride a rollercoaster, fly on a spaceship into outer space, search for hidden treasure and so much more!
Yamaha's team of highly qualified, well-trained, and experienced teachers guide the children through their musical journey where they will not only develop excellent keyboard playing skills but also strong skills in aural development (ear training), keyboard harmony (understanding how to add chords to a melody), ensemble playing (combining different musical parts to create a complete performance just like an orchestra), music appreciation and so much more!
Junior Fundamental Course (6-7 year olds)
The Junior Fundamental Course is a program that inspires the next generation, enabling your child to develop essential musical skills through a multifaceted approach. Think creative expression, endless imagination, and the opportunity to make friends in a fun and exciting way! With a focus on keyboard performance and aural development, your child will encompass the necessary requirements to reach their full musical and academic potential.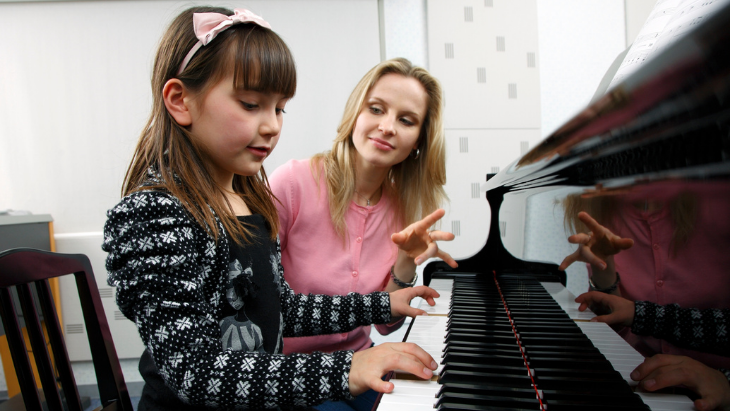 Yamaha Private Piano Course: (8 +)
Master your sound and revel in the delight of learning the piano. The Yamaha Piano Course is a private lesson program that caters for anyone who is 8 years and above and at any stage of their musical development. Bringing the joy of music to all generations, the Yamaha Piano Course is designed to provide a structured and on-going music program for all.
Yamaha Guitar Course: (8+)
Suitable for acoustic and electric guitar players, the Yamaha Guitar Course is designed for students who are looking to begin their exciting education journey into the musical world of the guitar. Whether you're a beginner or a star musician looking to push your musical skills to the next level, Yamaha Music Education has got you covered.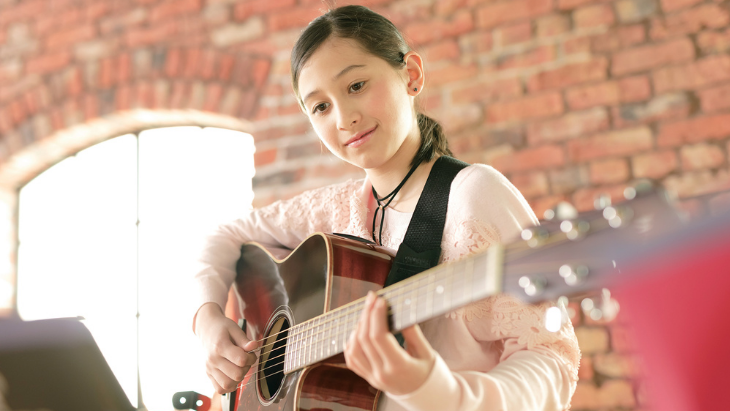 Yamaha Drum Course: (8+)
Suitable for all drumming styles, strike out on the drums and bang to the beat of your own tune with the Yamaha Drum Course! This program is designed for students 8 years and above who are looking to begin their exciting journey into the world of drums! Supported by the well-established Rockschool Curriculum, this exclusive course gives students the chance to learn and develop in an engaging and dynamic environment.
Offers
Early bird discount: 10% off tuition if you enrol in Semester 1 2023 by the 21st of November.
Enrolments open: 4th of November for semester 1 2023.
Refer a friend and they will receive one free lesson! (Both must be enrolled)
Sibling discount: 10% off tuition fees for each sibling.
For further information or to sign up, visit the Yamaha Music Education website today so you don't miss out!
Tell them ellaslist sent you!