Baby Love Music Fun Classes (3mths - 5yrs)
Baby Love Music Fun Classes (3mths - 5yrs)
Mums & Bubs
Toddlers
Preschoolers
Baby Love Music Fun runs music classes for babies, toddlers and preschoolers.
Founded and based in Richmond, Vic - NOW ONLINE: LIVE STREAMED and ON DEMAND!

The Baby Love Music Fun program is internationally recognised with licences running in China, Malaysia and Singapore.
This sophisticated music program is focused on early childhood development. There is a unique fusion of music, emotion and science in their music classes for babies, toddlers and preschoolers.
They also specialise in producing interactive music concerts for parents and little children.

Choose from their LIVE STREAM classes on Zoom or watch their classes ON DEMAND with BLMF NOW.

Join in the fun online class today at www.babylovemusicfun.com.au.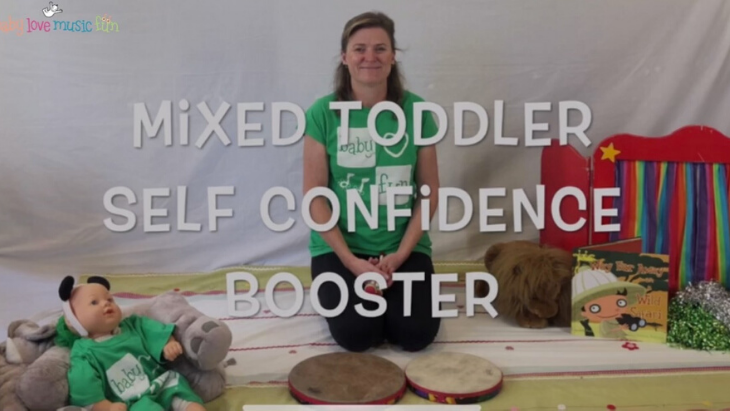 MORE ABOUT BABY LOVES MUSIC:

Baby Love Music Fun® runs fun activities that promote milestone development in key areas of gross motor, fine-motor, speech, language and hearing and social behaviour in age and developmentally specific courses.

Each 40 minute class is lively, engaging and full of learning fun hidden in quality musical moments and exploration and the classes can be booked on a drop in, per term or as a casual basis.

Baby Courses:
The baby courses are designed to use music and movement activities to observe and develop milestones. T

here are three courses, which include

• Tummy Timers (3 and 5/6 months)
• Sittin' Pretties (6 to 9 months)
• Commando Crawlers (9 months to 12 months or walking).
Toddler Courses:
Highly energetic, every class has at least one opera song, musical book, live performance moment.
Every class you will experience music making, simple dances, musical stories, performances and lots of great singing, puppets, props to keep you engaged.

There are three courses, which include:
• Walkers Courses for Toddlers or Cruisers (12 months to 24 months)
• Walk and Talkers for Toddlers (2-3 years)
• Mixed Toddler Combo Classes - perfect for siblings! (14 months - 3.5 years)

Preschool Courses:
Preschooler Classes focus on music development with the addition of our specially created early school readiness musical activities and include:
• Movers and Groovers for Preschoolers aged 3-4 years (Parent/Child Course)
• Preschooler Drop Off Classes -Child Only Class for Preschoolers aged 4-5 years

Birthday Parties:
Interactive music sessions and performances can be tailored to ages ranging from 3 months - five years. View the birthday party packages on the website.


In-Person Class Locations:
• Richmond
• Barwon Heads at Nourished Little Souls
• SINCE Feb 2020: Mulgrave at Aurora Music Class

For further information, the website to view the timetable or find out how to book a class or event.


Tell them ellaslist sent you!