Top 10 Tips for Taking the Kids to Walt Disney World
Top 10 Tips for Taking the Kids to Walt Disney World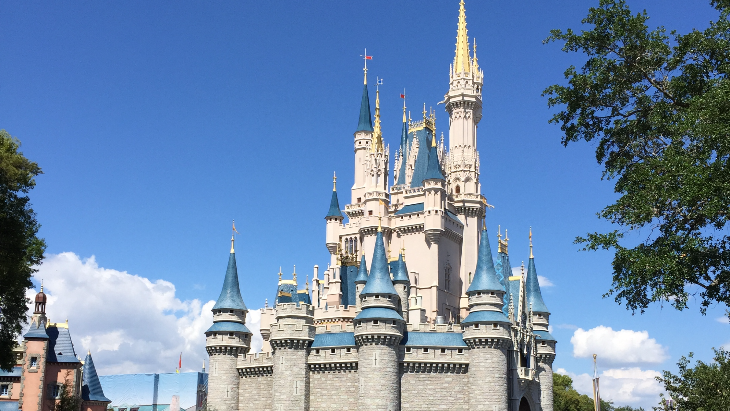 By: Christine Huynh, ellaslist explorer
Disney… doesn't that word bring out the child in you? Imagine all your favourite childhood characters popping out of the TV screen right before your very eyes. Imagine them featuring in rides that go far beyond your imagination. Imagine them joining you for lunch in Cinderella's castle. All this, plus more, happens in Disney World. Disney World is not just for the young, it's also for the young at heart, which means that everyone in the family will enjoy the magic!
Disneyland vs Disney World - How Do You Decide?
Disney World and Disneyland are sometimes used interchangeably, but there are significant differences between the two!
Walt Disney World ('Disney World') is located in Orlando, Florida, and is the size of a city (think about the size of San Francisco)! There are 29 resorts located in Disney World all ranging in price, size and value. Disney World has four main theme parks:
The Magic Kingdom
Epcot
Disney's Hollywood Studios, and
Disney's Animal Kingdom
Disneyland is located in Anaheim, California and is significantly smaller in size. It has two parks; Disneyland Park and Disney California Adventure. There are also various Disneyland's all over the world such as in Hong Kong, Paris and Tokyo. Disneyland is perfect for shorter trips.
For our first Disney experience, we chose Disney World because of its size- it has something for everyone. If you visit all four parks, you will go from meeting your favourite childhood characters in the Magic Kingdom, to sampling the flavours of the World in Epcot, to watching some amazing live shows in Disney's Hollywood Studios, to having a jungle safari experience in Disney's Animal Kingdom. Disney World is perfect for short AND long trips.
We recently returned from our trip to Disney World. My husband and I bravely put two toddlers on a 24-hour flight from Sydney to Orlando just to experience the magic of Disney World. It was an amazing holiday and one that is doable if you follow these tips: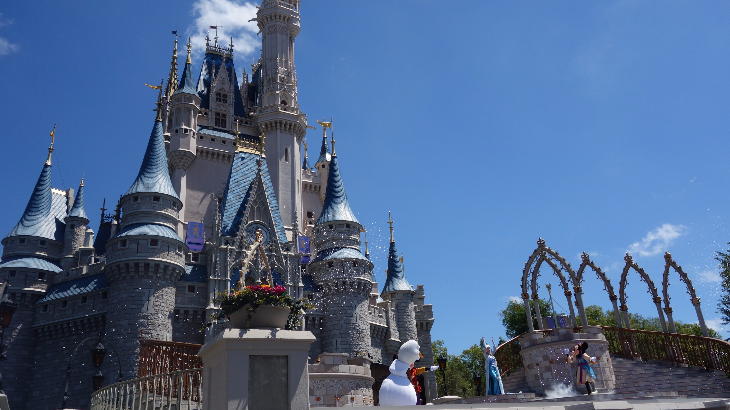 Tip 1: First Steps To Planning A Disney World Trip With Kids
Travelling with kids can be challenging at the best of times. We needed a game plan. We considered the following:
To determine the length of your stay, write a list of all the things you'd like to do in each park. There are also plenty of blogs that give you a sample itinerary. Just change it for your family
If you have younger kids, check the height restrictions for rides that you plan to do
Decide if you want to stay onsite at a Disney World Resort or off-site
Whether you are staying offsite or onsite, you will be able to reserve 3 FastPass+ in one park ahead of time. A FastPass+, put simply, is a booking for a ride, event or show at a specific time period. You avoid the queue and can easily plan your day! This is a bonus when you're travelling with kids!
The biggest advantage to staying onsite is that you can book your FastPass+ selections 60 days prior to your departure, as opposed to 30 days prior to your departure when you're staying offsite
Decide on the must-see and do things and make sure you have allocated enough days
Once you've planned your itinerary, add a buffer - we had to consider nap times for our 1-year-old and toilet breaks for our 3-year-old
Make sure you consult the Walt Disney World map and book your FastPass+ accordingly. You want to give your family enough time to go from one activity to the next
Always allow for some down time to avoid meltdowns. Remember that this is a huge experience for your little ones and that they have a lot to take in. We spent 7 days in a Disney World Resort, where 6 of those days were spent at the parks
Download the official My Disney Experience - Walt Disney World app to your phone. It allows you to keep track of your trip details, check out show times and character meet-up times in the one place! Disney World has free Wifi, so I even used this app while at the parks to make sure we did not miss a thing! The best thing about the app is that once your 3 FastPass+ selections have been used that day, you can use the app to add another FastPass+ for your entire family!
Check out these helpful links:
For all information about Disney World and Disney World resorts, click here.
For a sample itinerary of must-do activities, click here.
Tip 2: How To Plan Your Day?
We planned our day around:
FastPass+ selections
The show times
The character meet-ups
Lunch/Dinner bookings
Our kid's nap times and made sure we knew where the nearest toilet was
Our family loves food so we always made sure that we had at least one restaurant booking per day. Bookings for restaurants open up 180 days before the date, and the most popular restaurants are completely booked out that far in advance!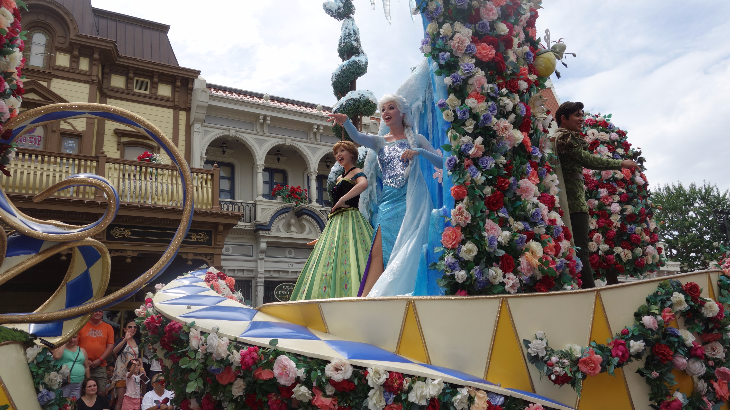 Tip 3: Best Ages For Taking Kids To Disney
Any age!
When we visited Disney World, we saw kids of all ages from newborns, toddlers to teens. We talked to people who make it a yearly trip and bring three generations of family members with them. There were couples with kids and couples without kids, and even solo travellers.
Before my trip, friends had warned me not to bring toddlers because they wouldn't remember it. But if they saw the sparkle in my 3-year-old's eye when she met her favourite Disney Princesses or heard my 1-year-old scream "Wow!" when he saw "The Little Mermaid" singing on stage, they would think otherwise. The Cast Members in Disney World do everything they can to keep the magic alive. You can even take your sleeping baby on the rides and activities that have no height restrictions.
Tip 4: Where To Stay
Staying Onsite at Disney World
As mentioned earlier, you can either stay onsite in a Disney World Resort hotel or off-site. Staying onsite generally costs significantly more than staying off-site but the great thing about Disney World is that there is a resort that suits any budget, from value family-friendly hotels to the luxury hotel range. We stayed on-site for these reasons:
We wanted to reserve our FastPass+ selections 60 days ahead of time, rather than the 30 days that you are given if you stay off-site. This allowed us to book popular FastPass+ that would otherwise not be available closer to the date. This is the biggest advantage!
When staying on-site, there are buses, boats and monorails that take you directly to the park of your choice and return you to your hotel. This took away the stress of how to get our family of 4 to and from the parks every day. We were also able to return to the hotel for naps during the day without worrying about transportation.
Free transport also allows you to visit other hotels within the Disney World resort area. This is especially useful if you have dining reservations in other Disney World resorts.
The hotels each have a theme so when you leave the parks for the day, the magic continues when you get back to your hotel.
Staying Offsite
If you stay off-site, you'll need to find your own way to Disney World, either by car or uber. If you drive, then you can park at Disney World for free and then make your own way to the entrance of the park. This could take up to 20 minutes depending on how far away you have parked.
Check out the list of on-site Disney World Resort hotels here. There is a hotel for every budget from value, moderate to luxury.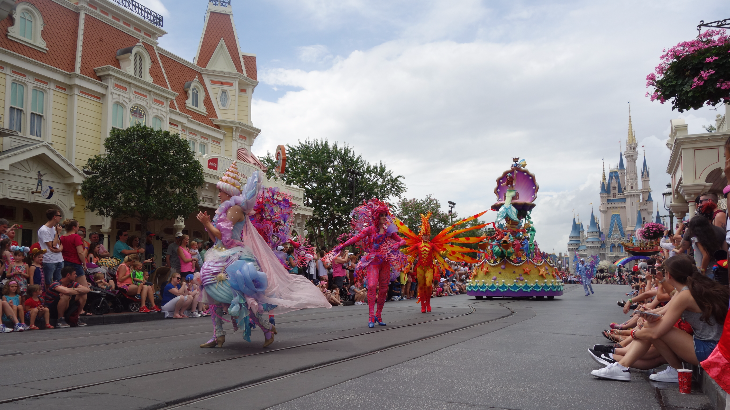 Tip 5: What Tickets To Buy
We purchased tickets as a package with our hotel stay. There are two options:
Daily pass, which allows you to visit one park per day
Park-hopper, which allows you to visit multiple parks per day
Due to the size of Disney World, it could take 20-40 minutes to exit one park and make your way to another park. We knew that one park per day was the only manageable option. If you have older kids that no longer nap, the park hopper is a great way to save time and money as you can then reduce the length of your stay
Tip 6: Must-See/Must Do
There are a million things to do and see! In fact, there are yearly pass holders who return time and time again, and still find it just as exhilarating as their first Disney trip! Here are just a few of my suggestions:
Character meet-ups: A trip to Disney World is not complete without meeting your favourite Disney World characters. We met our favourite Disney Princesses, Pixar characters and Nickelodeon friends. Make sure you check all the meet-up times and locations and even use your FastPass+ to avoid disappointment. We only waited in line for Anna and Elsa because FastPass+ cannot be used to meet them. Also, some characters such as Snow White and Princess Jasmine only appear at short time intervals during the day so make sure that you're first in line!
Character Dining Experience: At least one character breakfast/lunch/dinner is a must! This is where you get to eat a hearty meal and also meet your favourite Disney characters. We wanted to meet as many Disney Princesses as possible so we booked Cinderella's Royal Table. This is the ultimate Disney Princess dining experience because you actually get to dine inside Cinderella's Castle. Cinderella herself, greets you as you enter and then you are guided by a cast member up a beautiful, winding staircase to the lavish dining room. Here is where we met 4 additional Disney Princesses: Aurora (sleeping beauty), Snow White, Jasmine, Ariel. We ate our delicious meals while each princess came to our table to have a quick chat and photo opp. Ariel even noticed that my daughter was also wearing a matching Ariel dress which totally made her day! This dining experience is one of the only ways to meet Princess Aurora as she does not have a character meet-up. Don't forget that Cinderella's fairy godmother is also waiting outside of the castle to make all your wishes come true!
Fireworks: Disney goes all out when it comes to the combination of fireworks, pyrotechnic displays, laser lights and your all-time favourite Disney soundtracks! Try to at least see one, even if it means reorganising your schedule and make sure that you get there at least 45 minutes early to get the best seats!! Our kids had a long, late nap at the hotel halfway through the day before we made our way to the fireworks. I recommend:
Fantasmic at Disney Hollywood Studios was amazing as it features the one and only Mickey Mouse and brings together Disney's princesses, heroes and villains. It features pyrotechnics, water lights and a laser show as well as fireworks. Then we were even more amazed to see the Disney princesses, heroes and villains dancing about on floats across the water. My kids were screaming out the names of each character
Happily Ever After Fireworks at the Magic Kingdom was the perfect finale to our day at the Magic Kingdom. It features a light show and laser displays across Cinderella's castle and depicts the story of many of our favourite Disney movies. It was truly awe-inspiring and something out of this world!
Disney Festival of Fantasy Parade at the Magic Kingdom: This was by far my favourite thing to see. This parade features floats filled with your favourite Fantasyland characters. There are pirates, princesses and villains and the original musical soundtrack.
Move it! Shake it! Dance & Play it! Street Party: Situated right in front of Cinderella's Castle, Mickey Mouse and all his friends lead a large cast of dancers through one of the biggest dance parties in the Magic Kingdom. You will want to dance along with them. My kids couldn't stop waving at Mickey Mouse and they were not afraid to join the conga line too!
Special Holiday Events: Disney World changes things up every now and then. They have special events for specific times of the year such as Christmas, Easter, winter, summer and Thanksgiving. So keep a lookout for events that may interest you!
Beauty and the Beast Live (at Disney's Hollywood Studios): Watch the Beauty and the Beast characters come to life in an open-air theatre. The original music, gorgeous costumes and magical performers will inspire you! I giggled at Gaston, marvelled at the music and felt my heart flutter at the love story that unfolded.
The Lion King (at Disney's Animal Kingdom): If you're a fan of Disney's 'The Lion King', you will not want to miss this performance. The show is inspired by the music from 'The Lion King'. You'll see acrobatics, colourful African-inspired costumes, jungle and animal inspired floats and you may even find yourself singing to your favourite songs!
Finding Nemo the musical (at Disney's Animal Kingdom): Who would have thought that they could turn this beloved story about a little-lost fish, into a musical?! The characters came to life with this musical spectacular. The clever storyline, larger than life puppetry, catchy songs and lighting will make you feel like you've joined them on this big adventure. Beware of the sharks! They are amazingly scary yet exciting!
Visit the World Showcase at Epcot: Imagine being able to visit multiple countries in just one day. Visit Snow White in Germany, Anna and Elsa in Norway or Mulan in China. We were only able to see a few countries in one day because there was just so much to do, eat and see!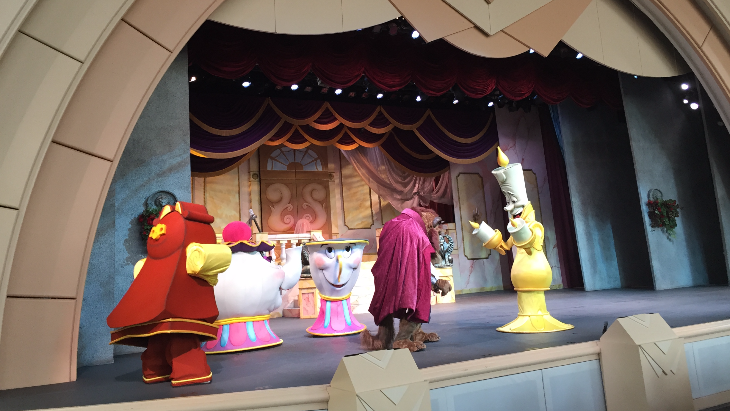 Tip 7: Where To Eat?
Disney caters for all budgets and people. You can opt for a quick service (food court) meal, a casual lunch or fine dining.
Some popular choices are:
Crystal Palace (Magic Kingdom, Main Street U.S.A): Join Winnie the Pooh and a few of his friends for a delicious meal inside a restaurant inspired by London's Crystal Palace exhibition of 1981.
Chef Mickey's (Magic Kingdom Resort Area, Disney's Contemporary Resort): Join Mickey Mouse and some of his friends for a delicious meal in this fun restaurant. If you happen to finish your meal before the Magic Kingdom's 9pm fireworks, head to the 4th-floor observation deck of the hotel where you can get a perfect view of Cinderella's Castle and the fireworks.
California Grill (Magic Kingdom Resort Area, Disney's Contemporary Resort): You can enjoy a view of the Magic Kingdom's 9pm fireworks and if you happen to have a window seat, then you won't even have to leave your table to check it out! California Grill has a selection of American, sushi cuisine and seafood.
Cinderella's Royal Table (Magic Kingdom, Cinderella's Castle): Dine inside of Cinderella's Castle and the opportunity to meet 5 Disney Princesses. Don't forget to enjoy the walk up the grand staircase as you enter the dining area. This is the only restaurant that is located inside of Cinderella's Castle. Little Princesses are given a magic wand and Little Lords are given a sword. They are also given a star so that they can make a wish.
Akershus Royal Banquet Hall (World Showcase in Epcot): Dine inside of a medieval castle with 5 Disney Princesses. Don't forget to dress up your little princesses and lords!
Ohana (Disney's Polynesian Resort): Breakfast served Hawaiian style and the opportunity to meet Lilo and Stitch. The characters do not join you for dinner but you will feel like you have been transported to Hawaii.
Be our Guest Restaurant (Magic Kingdom, Fantasyland): Dine for breakfast, lunch or dinner at Belle and the Beast's enchanted castle. The rooms replicate actual rooms that appear in the movie. The Beast usually makes an appearance at dinner so keep your camera's handy.
If you have young kids, you know that your day doesn't always go to plan. Kids are unpredictable so I suggest that you book a few of your favourite places and then keep a handy list of nearby places! My kids do not like quick service meals, so we made sure to book at least one sit down dinner per day. You can always cancel them closer to the date if your schedule changes!
Many of these options get booked out 180 days in advance, so book them as soon as possible!
Tip 8: How To Prevent The Toddler Meltdowns At Disney
Toddler meltdowns happen at the best of times and even though they are not completely preventable, here are a few tips to minimise them!
Bring lots of snacks and water. They will be using a lot of energy so pack fruit, water, sandwiches, crackers or anything that will help them get through between meals.
Bring a light stroller. A light stroller will make it easier for you to push your child around a possibly crowded area. It will save their little feet from walking too much and allow them to nap when they get tired. For babies, a baby carrier will also be your saviour as they can also nap in them. If you don't own a stroller or your child is older, you can rent a stroller from Disney World from about $15US per day. The stroller rental is located past the entrance of each park.
Make sure they have had enough sleep. For example, if we watched the fireworks the night before, we always made sure that the kids had a sleep in the next day.
Bring multiple outfits for the kids. We visited Disney in Florida's summer which meant that we practically melted when it hit 36-40 degree temperatures. When it rained, it was a downpour and our clothes were drenched within minutes. So bring a raincoat too!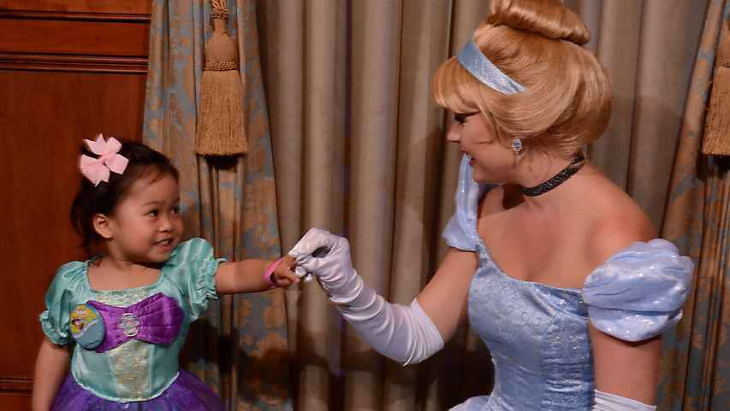 Tip 9: Anything Else To Do Near Disney World
There are lots of things to do near Disney World! Here are some of my favourites:
Disney Springs: If you want a break from the Disney World parks but still want to keep up with the Disney spirit, then go here. There is a range of dining, shopping and live entertainment options for everyone. The beauty of Disney Springs is that there is so much to see, from Disney Characters built completely out of Lego, to street performers, to Disney inspired clothing stores.
Orlando Premium Outlets: If you love shopping at heavily discounted prices, then you must visit the Orlando International Premium Outlets and Orlando Vineland Premium Outlets. We spent a day here just before we started our Disney experience.
Tip 10: Important Tips and Tricks!
Your Disney trip can be customised to your family's budget, wants and needs. If you book in advance, you can usually get great deals from the Disney website. Food, tickets and accommodation will be your biggest costs, so if you're on a budget, then consider all your accommodation options and make your own meals. We stayed at a Disney resort so we didn't make our own meals, but there were both casual and fine dining options available.
Since it takes so long to get there, I highly recommend staying at least 4 full days. This allows you to visit all 4 parks. Each park is different and amazing in their own special way. If time and budget allow, try to spend a few extra days at the Magic Kingdom. For our visit, we stayed at the resort for a total of 7 days, where 1 day was used to rest, 3 days were spent at the Magic Kingdom, 1 day at the Animal Kingdom, 1 day at Epcot and 1 day at Hollywood Studios.
Consider ordering a few groceries online to save time and money: we ordered fruit, bread, milk, snacks and water from an online grocer who delivered our groceries to the hotel. Since we were at the parks all day, the delivery went to our Bell Hop who delivered the groceries to our hotel room once we returned. It was convenient and a huge money saver. We used Garden Grocer because it was highly recommended by many Disney guests.
If your favourite restaurant is booked out and you don't want to keep constantly checking for cancellations, use the Mouse Dining website to set up notifications of cancellations for a given restaurant, date and time.
Don't forget to download the My Disney Experience app to your phone. This keeps track of your itinerary, FastPass+ and dinner reservations. When your three FastPass+ selections have been used for the day, you can use this app to reserve another FastPass+ for your family
If your kids fall asleep when you're meant to be using your FastPass+, let the Cast Members know and they will give you a FastPass+ to return when your child wakes up! This happened to us so many times and avoided disappointment. Some of these rides would have been a 90-minute wait if we returned another time!
Photos are your best souvenir! Buy Memory Maker which enables you to use Disney's professional photographers, who are standing at many locations across all the parks. They will take your picture and scan your MagicBand. Then, before you know it, a digital copy of your picture will appear in your My Disney Experience profile. You can use the My Disney Experience app to check your Memory Maker photos throughout the day if you like (I did!). At $199US, it's a steal, because everyone in your party can use it for the entire length of your Disney stay! If you buy it as an early bird offer, it's only $169US. If you buy some of these photos separately, it could cost you $10+ each.
Finally, just have fun and have a magical day! It will be a trip of a lifetime!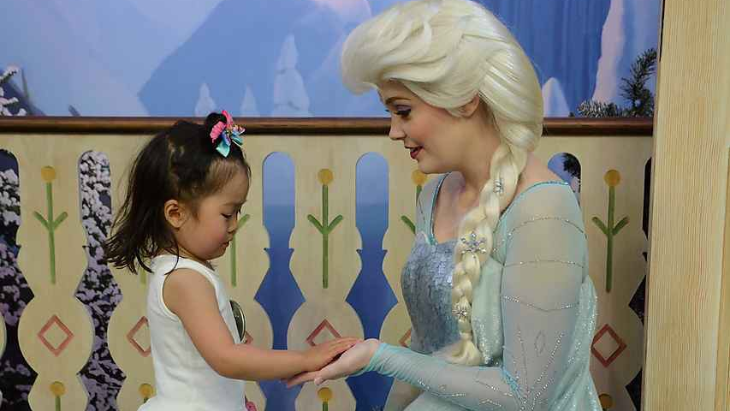 Have you signed up to our newsletter? Join ellaslist to get the best family and kid-friendly events, venues, classes and things to do NEAR YOU!