Land Ho! Where to Stay In A Lighthouse in Victoria
Land Ho! Where to Stay In A Lighthouse in Victoria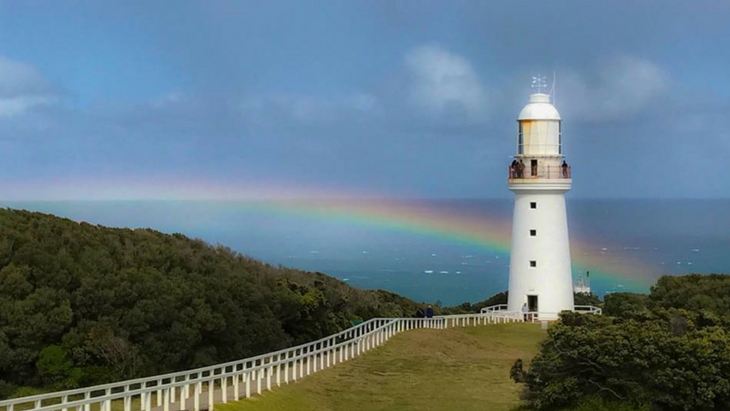 ellaslist COVID-19 update: Please note that all the information on the website is correct at the time of publication. Please check the relevant website before visiting a venue or destination for the latest COVID-19 information. ellaslist is not responsible for any cancellations or closures.
Lighthouses are full of history, drama, and mystery, and a super-fun place to visit with the family in the best of times - but when they go one step further and offer an unusual accommodation experience, then it's pretty hard to say no!
Plenty of lighthouses in Victoria have related outbuildings and accommodations that the light station workers of old would have lived in, newly refurbished and perfect for a stay in something just a little different.
Plus it's pretty hard to beat the incredible views from the top of a lighthouse!
Cape Otway Lightstation
Fancy a night or two in the oldest surviving lighthouse on mainland Australia?
Considered the most significant, Cape Otway Lightstation on the Great Ocean Road was built in 1848 and became known as the "Beacon of Hope".
With views from 90 metres above the pristine ocean of Bass Strait, you can look out onto the fierce shipwreck coast and wonder what mysteries lie beneath.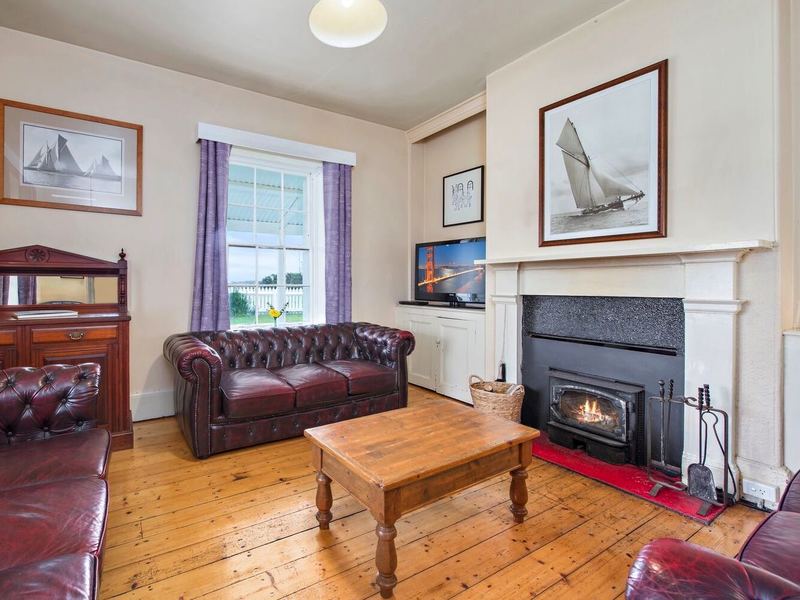 Choose between the Lightkeeper's Cottage, Lightkeeper's B&B, Lighthouse Lodge, and Lightstation Studio to stay in, with each boasting different configurations depending on the size of your party.
The two-bedroom Lightkeeper's Cottage is a homely heritage property built in 1857, and gives guests an insight into the domestic life of the Lightstation's first keepers.
Views of the lighthouse and ocean are unsurpassed from this spacious, stately house, crafted from stone quarried by hand from the nearby Parker River.
Lighthouse Lodge is also fully self-contained and features an open plan lounge and kitchen.
Within a section of the original 1859 Lightkeeper's Quarters, the Lightstation Studio was once this building was home to the Assistant Lightkeepers and offers great charm and comfort.
Located only 30 minutes from Apollo Bay and just over an hour form the 12 Apostles, Cape Otway was their first sight of land for immigrants after leaving Europe, Asia and North America.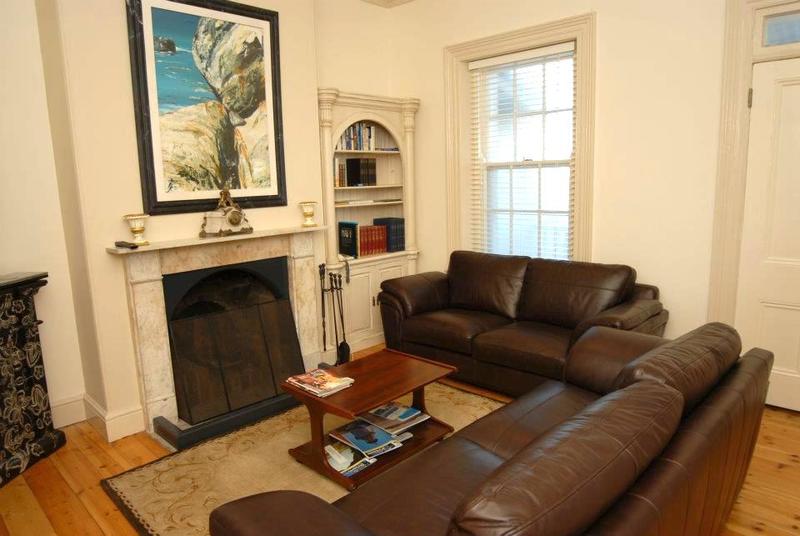 Cape Nelson Lightstation
Choose from 1 or 2 bedrooms for your cottage accommodation in the lighthouse precinct at Cape Nelson, where once the Head Lighthouse Keeper and his assistance would have lived.
The fully self-contained cottages have been converted into luxurious units with queen-size beds, extensively equipped kitchens laundry facilities, decadent bathrooms, and wide-screen TVs
The Head Lighthouse Keeper's cottage is currently in the process of restoration, which promises to be amazing when finished.
Settle in for a cosy stay, or make the most of the location with a visit to Isabella's Cafe, which serves tea, coffee, cakes and gourmet lunches daily. Tours of the lighthouse run daily at 11am and 2pm, or take a walk by the wild sea and drink in that salty air. In winter you might even spot Humpback whales, and Blue whales in summer.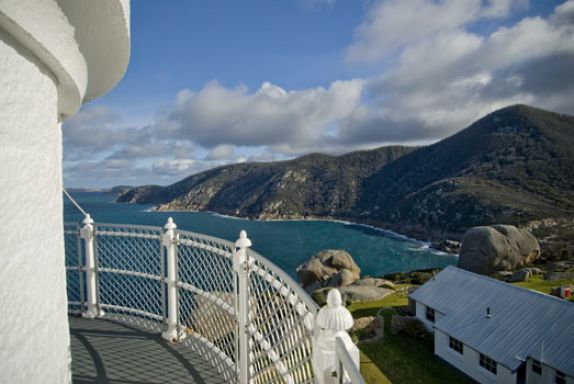 Wilson's Promontory Lightstation
Popular spot Wilsons Promontory also contains alight station on its gorgeous peninsula jutting into the wild waters of Bass Strait.
Built in 1859 from local granite, goods were supplied only every six months via ship, and there was no communication with the outside world making it feel very remote indeed. In fact, it's still so remote even by today's standards, and can only be reached by foot. Walkers can choose between the inland route via Telegraph Saddle car park (19.1km one way) or the coastal route from Tidal River via Oberon Bay (23.8km one way) - so not for the faint-hearted
You can imagine how hard it would have been for the families that had the lonely but vital task of keeping the light burning, saving both ships and lives.
Today, visitors can taste a little of the lighthouse keeper lifestyle by staying in three fully-equipped and tastefully-appointed cottages next to the lighthouse.
Cottage 2 sleeps up to 12 guests and Cottage 5 sleeps up to eight. Both cottages have shared common areas with modern bathrooms and kitchens, while Banks Cottage is fully self-contained with queen sized bed, private bathroom and outstanding views from the open planned living room.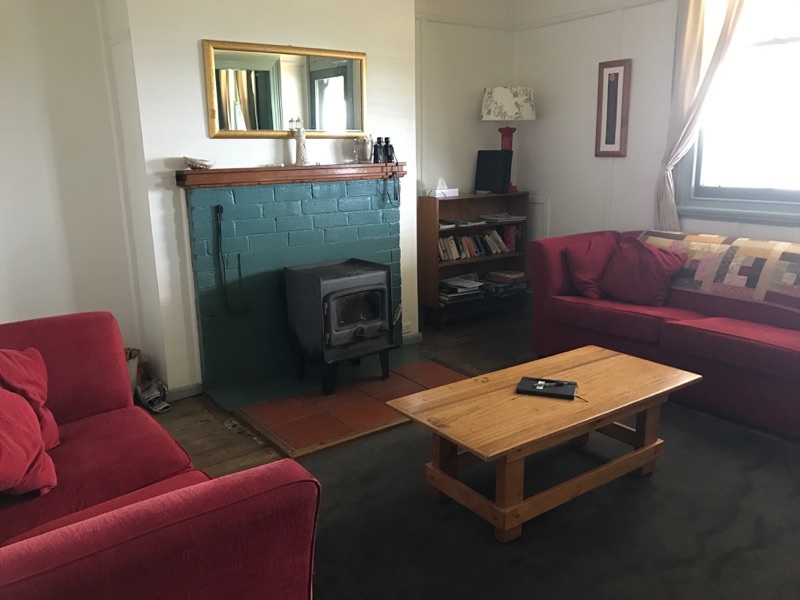 Point Hicks Lighthouse
The remote and beautiful Croajingolong National Park is your home away from home when staying at the historic Point Hicks Lighthouse, the tallest lighthouse on mainland Australia. In fact, it's so untouched that it looks much the same today as it did when Captain Cook first laid eyes on it in 1770.
Cosy, self-contained cottages with 180-degree ocean views and wood fires in pristine natural surroundings are yours, as are plenty of leisure activities: think walks, cycling, surfing, snorkelling, canoeing, fishing or simply reading a book on the balcony with the Bass Strait on your doorstep.
Accommodation includes two Lighthouse Keeper cottages, made of Oregon and Baltic pine, which sleep up to eight each. Each cottage features a full kitchen, games, small libraries, laundry facilities and car parking.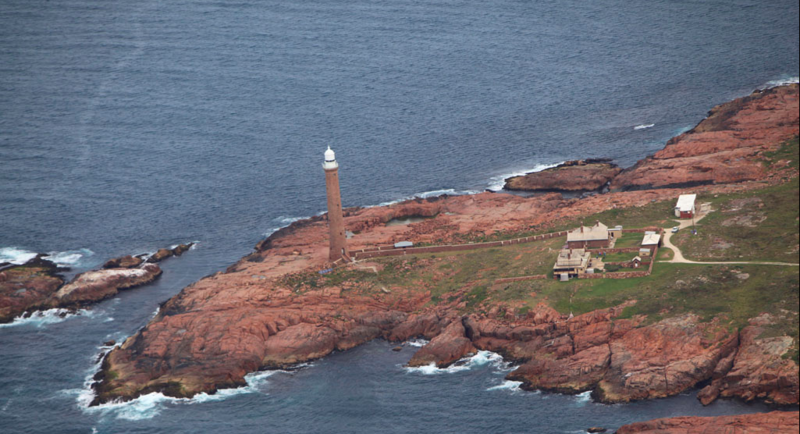 Gabo Island Lighthouse
For a proper getaway (we mean you can only get there by chartered boat and you need to take take enough food supplies and personal medication in case of unpleasant weather contingencies) Gabo Island certainly delivers! Talk about a unique accommodation experience.
The Assistant Light Keeper's residence on the island is up for grabs, featuring three bedrooms, a fully equipped kitchen, laundry and bathroom with all linen provided.
Bookings are required for a minimum of two nights and it caters for up to eight people. All provisions must be taken to the island, although the cottage is fairly well-equipped.
The transport to the island situation is certainly a level above just rocking up in your car, but totally adds to the experience. Tours of the lighthouse are also included in your accommodation price.
Gabo Island is located approximately 14 km from Mallacoota at the eastern tip of Victoria, close to the border of New South Wales, and 500 metres off the wilderness coast of Croajingolong National Park. Access to and from Gabo Island is by chartered boat and is largely weather dependant. Due to airstrip limitations only authorised aircraft are permitted to land.
Bookings: You can book online
More info: parkstay.vic.gov.au
Main image credit: Cape Otway Lightstation