Incredible Experiences You Can Only Have in Australia
Incredible Experiences You Can Only Have in Australia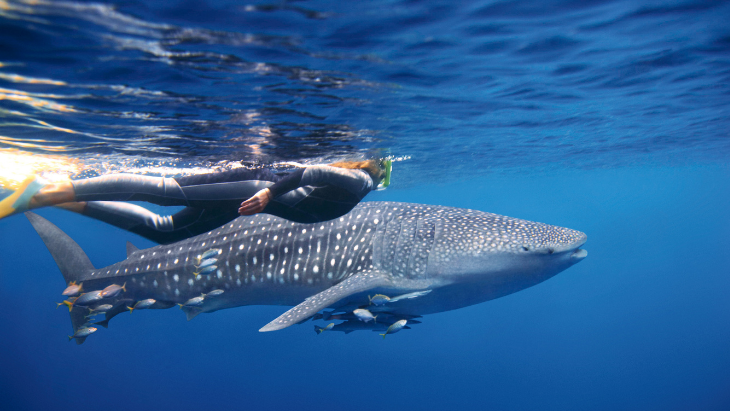 As the world's largest island and the only island that doubles up as a continent, Australia is undoubtedly unique.
The Lucky Country boasts a remarkable amount of natural wonders, seriously diverse climates and some of the weirdest and most wonderful animals in the world.
So, here are our top 12 experiences you can only have in Australia…
Incredible Experiences You Can Only Have in Australia
1. Uluru, Northern Territory
Located in the Northern Territory, Uluru, also known as Ayres Rock, isn't just unique to Australia but is truly iconic. This 600-million-year-old sandstone rock formation stands 348 meters tall and has a circumference of 9.4 kilometres. And it holds two UNESCO World Heritage Site listings. The best way to learn about Uluru's cultural significance held by local Indigenous Australians known as the Anangu is to book a walking tour with an Aboriginal guide. Our top pick is with Diverse Travel Australia.
3. Quokkas on Rottnest Island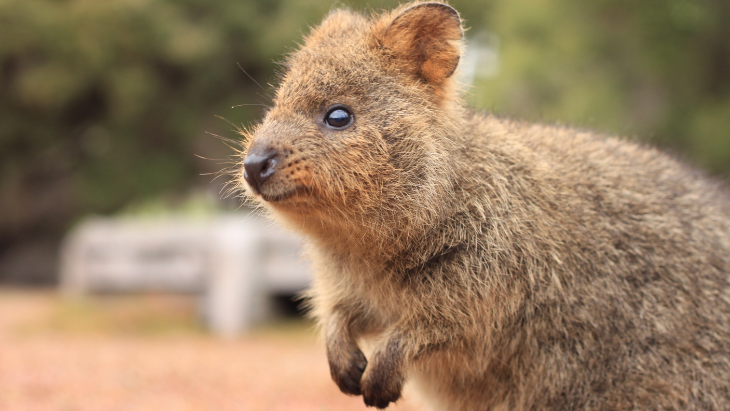 Did you know that we have around 200,000 species of animals that are native to Australia? And perhaps the cutest can be found on Rottnest Island, just of Perth. The Quokka is a smiling, selfie-loving marsupial that is no bigger than a domestic cat. They can only be found on the picture-perfect island, which can be accessed via ferry from the mainland.
4. The Pink Caves, NSW
Found two hours north of Sydney, on the Central Coast, you'll find a set of three cotton-candy caves that aren't just unique to Australia but to the world. In early 2020, the caves became an Instagram hit, making headlines in America, India and the UK. Truly extraordinary in colour, the caves almost glow with a pink hue. And to date, no one understands what causes this colour explosion.
5. Pink Lake, Western Australia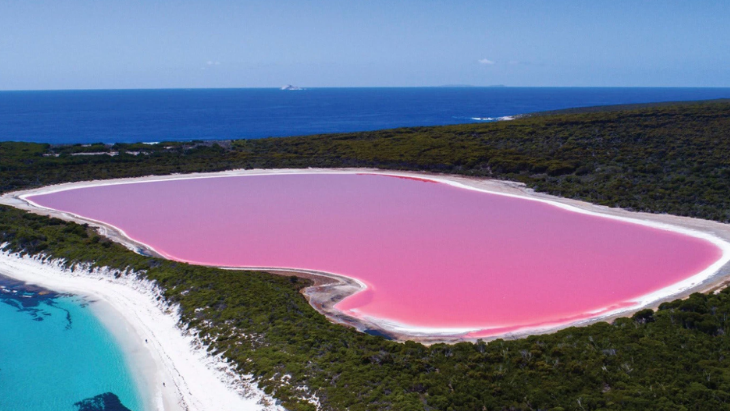 While we're on the topic of unique pink natural phenomena, there's perhaps none as impressive as the Pink Lake found in Western Australia. It's real name is Lake Hillier and it lies about 130 kilometres from Esperance, which is about an eight-hour drive from Perth. Scientists found the waters contain an unusual mix of two algae, which turns the saltwater pink. One of the best ways to take in the hot pink spectacle is from the air on a scenic flight with Goldfields Air Services.
6. Great Ocean Road
Undoubtedly the ultimate #1 Australian road trip, the Great Ocean Road runs 234 kilometres along Victoria's rugged coastline. From Torquay all the way to Warrnambool, the highway passes some of the country's biggest natural attractions including The Twelve Apostles, Loch Ard Gorge, London Arch and the Grotto.
7. Aurora Australis in Tasmania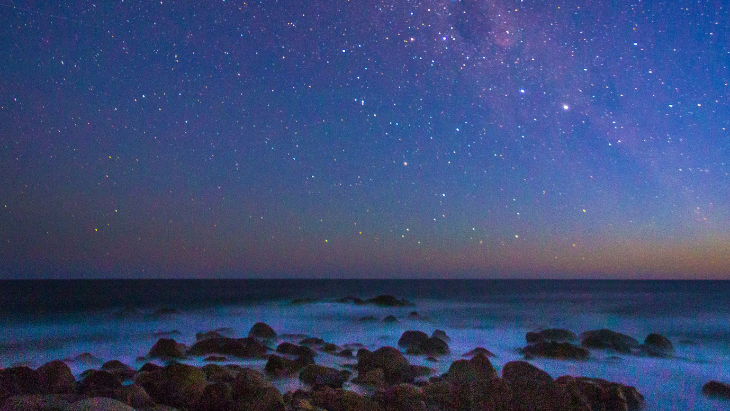 Yes, you've probably heard of The Northern Lights but did you know we've got our own natural light phenomena in Australia known as the Aurora Australis. Swirling colours of green and purple, this light show can be seen at the most southern tip of Victoria but the best vantage points are in Tasmania. Here you can see the Southern Lights all year round but it's most bright and beautiful during the winter months.
8. Sydney Harbour Bridge
Sydney Harbour Bridge isn't just an important structure to the city but is, in fact, the highest steel-arch bridge in the world. Opening in 1932, it measures a whopping 500 metres high. Yes, you can walk or cycle across it, taking in the beauty that is the Sydney Harbour. Or you could climb to the very top. The Harbour Bridge Climb is one of the leading tourist attractions but really, a sunset climb is an outstanding experience for all.
9. The Whitsundays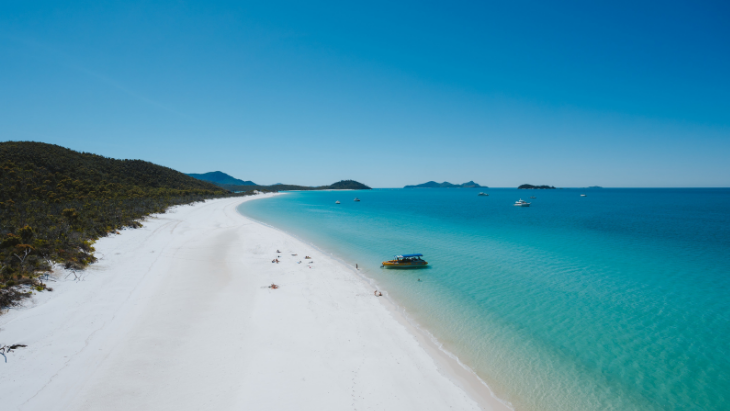 There's something truly special about The Whitsundays, an archipelago made up of 74 islands found off the coast of Queensland. Every island is remarkably different, both in size and in the offering. There's everything from remote five-star luxury islands to family-friendly resorts. And it's home to the award-winning Whitehaven Beach which has been named the Best Beach in Australia year after year, all thanks to its whiter-than-white sands surrounded by stunning turquoise waters.
10. Great Barrier Reef
Only in Australia do two World Heritage Listed areas meet in one place. Yep, if you're visiting Cape Tribulation in Queensland, you can find yourself in the middle of the Daintree Rainforest and then take a few steps out of it to the sandy beaches on the shores of the Great Barrier Reef. And the Great Barrier Reef is also one of the seven natural wonders of the world, comprising a staggering 2,9000 individual reefs and 900 islands. From day tours to overnight charters, glass-bottomed boats and scuba expeditions, there are plenty of tours to suit any budget or experience level.
11. Dive in Ningaloo Reef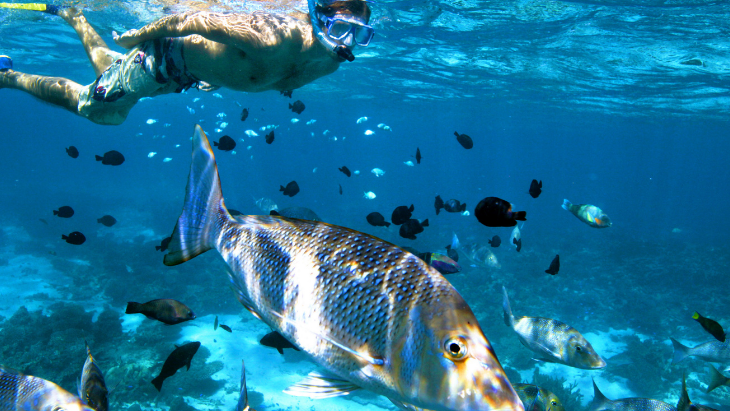 For those who love a deep dive then there's nothing quite like the World Heritage-listed Ningaloo Coast, in Western Australia. The home to humpback whales, dugongs, and manta rays, it's a showstopper experience. But the real drawcard here is that between March and August, whale sharks glide into the waters and you can snorkel alongside these gentle giants.
12. Swim With Crocs in Darwin

Okay, it's not quite like swimming with whale sharks but at Crocausurus Cove in Darwin, you can jump into the 'Cage of Death' and come face-to-face with a five-metre saltwater crocodile. Plunged deep into the water in a glass cylinder, you'll be safe as this bad boy swims around you. A bit too real? We don't blame you. You can stay above water and there are in-depth educational talks and feeding of the many crocs.
12. Ride on the Indian Pacific Train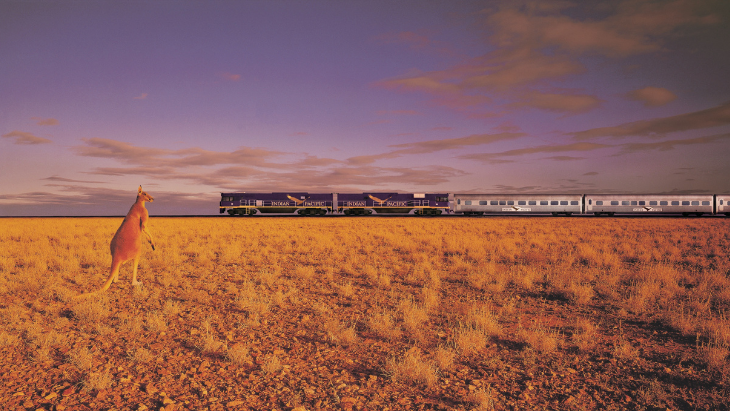 Australia is home to the longest and straightest railroad in the world. Perhaps one of the lesser-known ways to travel from one side of Australia to the other is the Indian Pacific train. The train takes you from Sydney all the way to Perth on a three-night journey. And you get to take in Australia's stunning landscape during the 487-kilometre trip.
Other Holiday Adventures to Check out
The Prettiest Beach Towns in NSW
Australia's Best Zoo Sleepovers
Have you Heard of Australia's Floating Salt Lake?

Have you signed up for our newsletter? Join ellaslist to get the best family and kid-friendly events, venues, classes and things to do NEAR YOU!