7 Ways To Keep The Kids Entertained On A Car Journey
7 Ways To Keep The Kids Entertained On A Car Journey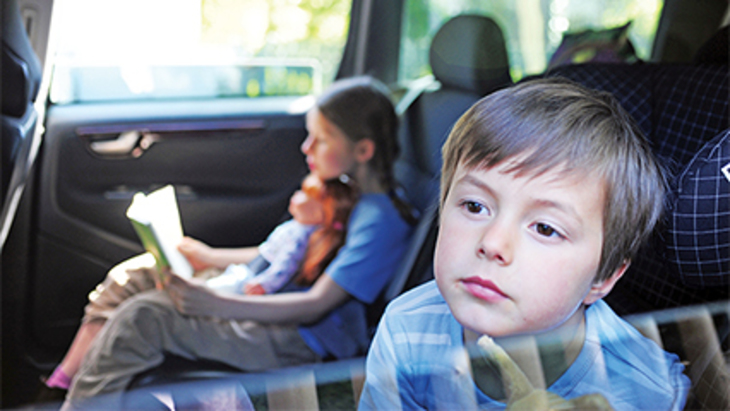 by Zoe Crane, ellaslist
Can't bear the thought of yet another game of "I Spy" on your next family roadtrip? You can't get there any faster, but with a little imagination and preparation, the time will fly by and you'll be at your destination before you know it. Your kids might even look forward to the journey home! Here are our top seven ways to keep kids entertained on a road trip (spoiler: they don't involve an iPad!).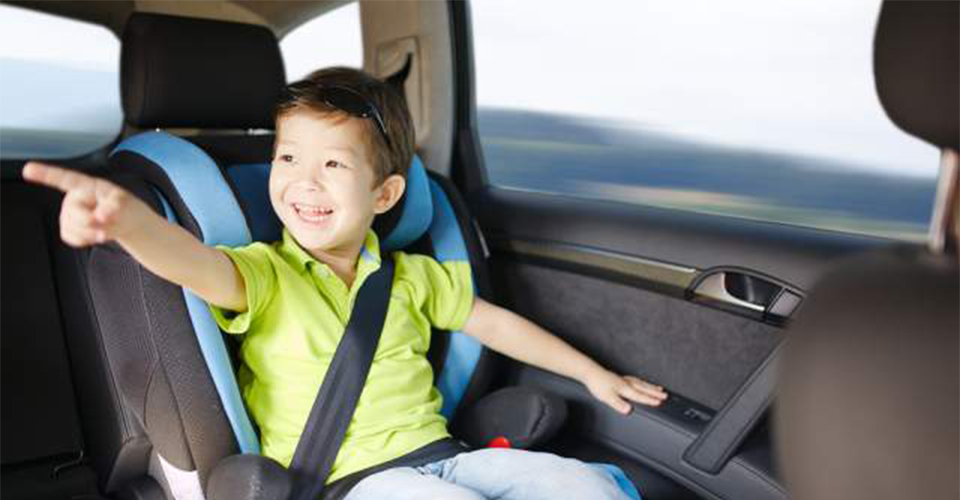 1. Sticker Books
It's an obvious choice, but you just can't beat sticker books for long car trips. Not only are they mess-free, but can keep kids entertained for ages. Whatever your kids are into, they have a sticker book for that. Most have a holiday themed version, or you could choose one to get them excited about your destination, like a farm sticker book for a trip to the countryside. Sticker books that let your children use their imagination work best, so try Simon Tudhope's range of "build your own" sticker books with themes like cars, motorbikes, spaceships and robots.
2. Audio books
They say that music soothes the soul, but anyone that has listened to nursery rhymes on loop knows the opposite can also be true. Break the vicious cycle with audio books. They're a sure-fire way to kill some time in the car with minimal input from the grown-ups, and may even lull your little ones into a peaceful slumber, the holy grail of road trips. You can buy books with CDs (yes, CDs still exist), borrow them from the library, or download audio books from Audible or iTunes. Choose from classics like Dr Seuss or The Gruffalo for younger kids, or listen to Kate Winslet read Roald Dahl's Matilda, an entertaining few hours for young and old.
3. Baking Tray
Ok, I know this one sounds a little weird, but a shallow baking tray or biscuit sheet is ideal for car journeys. The small lip around the sides helps keep fall-down-a-lot type things like Lego where little hands can play, and has the added advantage of sticking to magnets. Take advantage of this by adding small magnets to pencils, puzzle pieces, toy trains, cars, dinosaurs, animals – pretty much anything. You can even add a picture to the tray so toys can be set up to make scenes.
4. Treasure Hunt
This easy-to-make car game is always a huge hit with the kids. Make a list of things you are likely to see from the car on your road trip and create an activity sheet. You can tailor the level of difficulty based on your kids ages, so for younger kids choose things that are easier to spot, a red car for example. Find pictures from the internet and print it out so that the kids can mark off each item when they spot it. You might want to bring a small prize for each child when they finish. If you don't have time to make your own, there are plenty you can download online.
5. Snacks
Food is an essential part of any road trip. Get double duty from your in-car snacks and use them as entertainment. Buy a small tackle box and put a different snack in each section. This will create a colourful and exciting assortment of your favourite snacks and kids love being in charge of what they eat when. Bring along some Cheerios and a piece of string, and let the kids make their own necklaces, which they can wear and nibble on throughout the trip. Another snacktivity is to use mini marshmallows and toothpicks to make edible creations.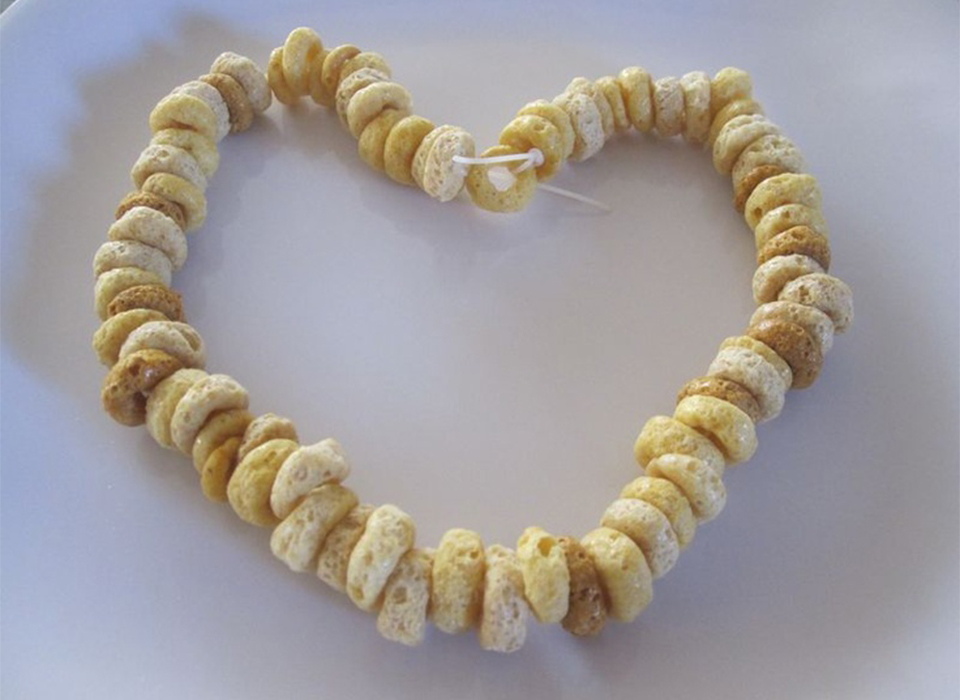 6. Arts & Crafts
Letting your children's imaginations run wild is a guilt-free time killer but constantly picking up dropped pencils, or getting play-dough all over the car seats is enough to drive you crazy. Make or buy an art kit designed for travel instead. A travel wallet works well with enough compartments to add a notebook, stickers, pens, pencils some stickers and even glue and scissors if you're game.
7. Talk About It
Spending hours in the car with your kids needn't be a bore, what a great opportunity to spend some uninterrupted family time. A fun way to keep the conversation moving is conversation cards. You can download and print them for free, buy a set like the Art of Children's Conversation or make your own. It's a fun and hilarious way to learn more about how your little one thinks, and the other adults in the car too.
Have you signed up to our newsletter? Join ellaslist to get the best family and kid-friendly events, venues, classes and things to do NEAR YOU!