Your Next Dinner Party Served Up On A Playt
By: Alex Harmon, ellaslist
In this wonderful age we live in, where so many of our daily tasks have been automated, streamlined or handed over to technology, cooking healthy nutritious meals for our family remains one of the daily tasks we can't fully hand over to machines (microwave meals do not count, people!). But why should it? If given the time, cooking is a pleasurable task, one that uses mindfulness, helps us relax, be present and aware and gives us a sense of accomplishment after a long day. Do you know what's not enjoyable? Planning, organising and shopping for said cooking! If only there was a way to simplify this. Well, that's where Playt comes into play...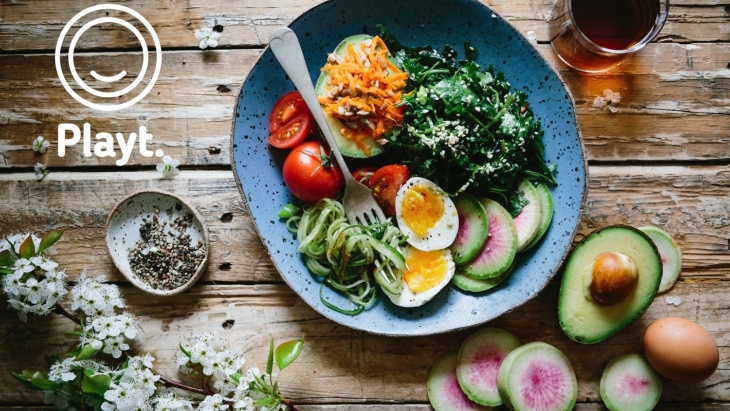 What Is Playt?
Find, save and shop recipes seamlessly. That is the premise behind Playt, an Adelaide-based food-tech startup that has just launched a platform to solve all of our dinner problems. Whether you're browsing for inspiration online or you just spotted an amazing looking dish in a magazine or your favourite cookbook, Playt lets you tag recipes you love and order the ingredients for delivery instantly. And in a stroke of genius, Playt even lets you choose a wine to match the meal you're cooking and have it delivered in the same order. Where do I sign?!
Finally you'll have a personalised and functional cookbook at your fingertips. Once you've decided what to cook, the app will speak to Woolworths to create an instant shopping list that you can customise, so that you can order everything you need to make the recipe - no forgetting the bay leaves or coconut cream again. Woolies then delivers it to your door or you can arrange to pick it up yourself from your local store. Easy.
The Players Behind Playt
CEO Nicole Henderson says the idea was a solution to her own problem, where, as a busy corporate professional in Sydney she would hit the shops for a dinner party cook-up, only to be left short-handed and red-faced when key ingredients were forgotten along the way. After searching unsuccessfully for a seamless way to find and order her favourite recipes, Nicole quit her job, enrolled in the Innovation & Entrepreneurship degree at Adelaide University and began her startup journey.
At the same time, catering business owner Sara Neave had encountered a similar challenge - scouring the pages of her myriad cookbooks for a job and wished there was a way she could take a photograph of the ingredients and have everything delivered to save the 2-hour round trip to the supermarket.
A mentor of Nicole's and mutual friend introduced the two parties, who decided to join forces rather than compete, and Playt quickly began to take shape.
Playt has already teamed up with Woolworths and is looking to work with recipe publishers to enable their delivery system on their websites, as well as grocery brands so that they can match particular brands to a particular ingredient.
Playt To Your Strengths
While it cannot be said for a lot of things, the digital world has not completely devalued cooking - we still love to impress our friends with a home-cooked meal from scratch. Playt uses digital technology to its advantage, taking the stresses away of organising your next dinner party so you can crack open a bottle of wine and actually enjoy it with your guests!
Playt has now launched its free beta version at www.playt.com. Why not give it a try. Grocery prices are exactly the same online as they are in-store!