The NSW School Curriculum Is Getting A Huge Overhaul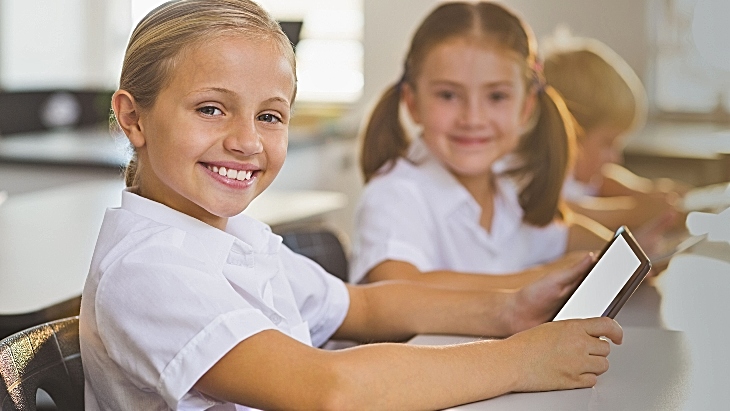 The NSW school curriculum is getting a massive overhaul across all year levels, with the new and improved version set to streamline and strengthen the syllabus over the next four years.
The much-needed revamp is the biggest the curriculum has faced in three decades and comes hot on the heels of a two-year review conducted by Professor Geoff Masters for the NSW Education Standards Authority (NESA).
The Review In A Nutshell
The key findings of the review were:
the current curriculum contains too much clutter, with not enough time to focus on deep learning
some students are not getting the solid foundation in English and maths that they need and deserve
not all HSC subjects have clear links to further study and career pathways
In his report, the Professor was critical of the over-extended syllabus, favouring a 'back to basics' model that focuses on the fundamental building blocks of maths, English and science. The Government is onboarding his recommendations for deeper learning across fewer subjects, with more flexibility for teachers and fewer time restrictions. It will also give students more freedom to learn at their own pace, with the report stating "students who require more time should have it; students ready to advance should be able to do so".
Thirty Years In The Making
"The clear message is that the school curriculum is in need of reform, it's a once in a generation opportunity to make a significant change," Professor Masters said.
NSW Premier Gladys Berejiklian expressed support for the changes, confirming the overhaul will declutter the curriculum and tighten the focus on literacy and numeracy throughout the schooling journey, giving students a higher standard of education and making them better equipped for the future.
"Youngsters are getting a bit of information about a lot of things rather than the depth they need," the premier said. "Teachers need to spend less time on paperwork and more time teaching in the classroom on those core areas".
The Higher School Certificate (HSC) will get a significant shakeup, with a new set of subjects and a scrapping of the Australian Tertiary Admission Rank (ATAR) both on the table.
A host of 'informal subjects' are expected to be reviewed and eliminated with more focus directed toward creativity, innovation and the 'general capabilities' that get students ready for the job market.
"We need to cut the number of those extra courses that really don't contribute to anything post-school while still findings ways to make sure students can be creative," NSW Education Minister Sarah Mitchell said.
"I want to see all our young people leaving school confident and equipped to succeed in life. We want a curriculum that leaves no student behind while challenging students who are advancing faster than others."
What Will It Look Like?
The main outcomes of the reforms set out by the NSW Government include:
building strong foundations for future learning by 2022 with new English and Mathematics syllabuses for Kindergarten to Year 2
more time for teaching by 2022 by reducing the hours' teachers spend on extra-curricular topics and issues and compliance requirements
strengthening post-school pathways by 2022 with new learning areas for Years 11 and 12 that clearly link learning to future employment and study options
a new curriculum from 2024 with new syllabuses focused on what is essential to know and do in early and middle years of schooling, and key learning areas in the senior years.
Beginning with K-2 English and maths, the changes will start being implemented next year and will be complete across all year levels by 2024, building a strong and succinct foundation for students across the state.
Find out more and see the full report on the NSW Curriculum Review.
More Big Changes
Details Of Sydney Fish Market's New Home Revealed
Huge $32M Parkland Project Is Making Sydney Greener
New $65m Water Park and Eco-Resort For The Sunshine Coast
Have you signed up to our newsletter? Join ellaslist to get the best family and kid-friendly events, venues, classes and things to do NEAR YOU!