Organising Hacks Every Parent Should Know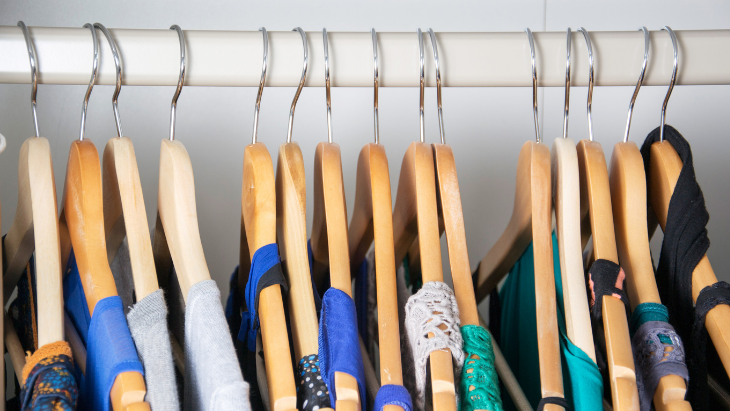 While Marie Kondo pushes the Spark Joy agenda, every parent would know that it's often hard to maintain a joyful environment surrounded by so much brightly coloured plastic.
An organised home often feels like worlds away from the reality of parenthood, but we've done the research and come up with some gold-standard organisation hacks that will make life ever-so-slightly easier for parents. You're welcome.
1. Wardrobe Organisation
We all know that wardrobes and clothes storage spaces often turn into a jumble, especially when kids get their mitts involved.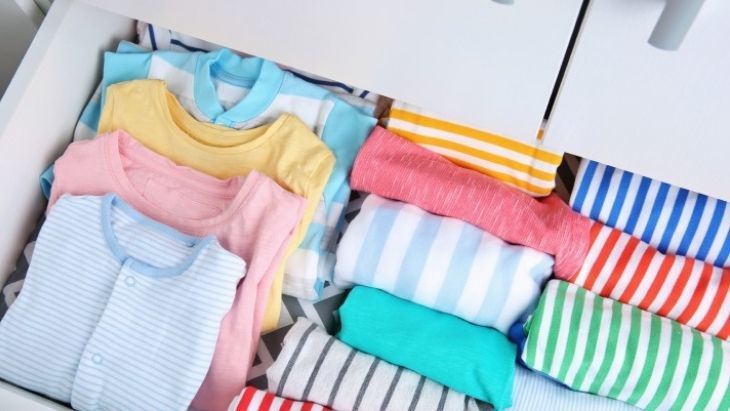 On a basic level, rolling instead of folding clothes is a great way of keeping everything visible and easily accessible. If you're keen for some forward planning, pre-organising outfits (or uniforms) for the week ahead and hanging them on labelled hangers is a great way of limiting the morning scramble and inevitable bomb site that ensues when kids are looking for a particular item of clothing.
Oh, and if you're really keen—put underwear/socks etc in zip lock bags and hang from the hanger to ensure that literally, everything is in one place!
2. Cable Organisation
Few things make a brain ache quite like a collection of unruly cables—especially if they're visible and on-show in a room (also presenting a safety hazard for younger children.) Getting them under control should be one of your first ports of call when attempting to organise your home.
There are plenty of options; including grouping them together using painter's tape, Command cable strips, using paper towel rolls (or toilet rolls!) to keep them wound together and prevent them from tangling (bonus points if you get your kids to decorate them first!).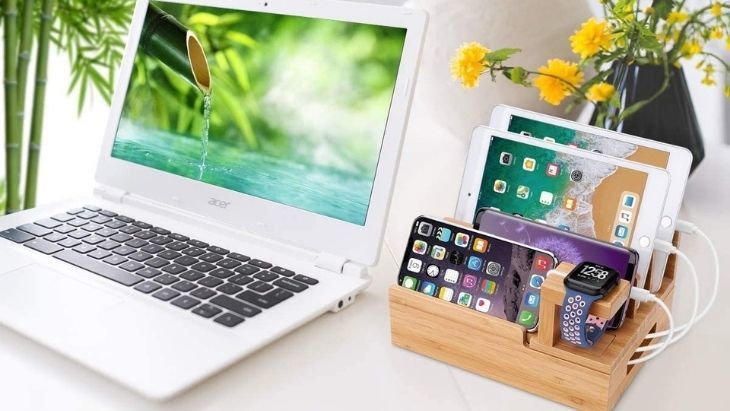 Or, for less DIY and more professional-looking alternatives, we love cable box organisers, or cable management sleeves to keep things looking streamlined, sleek, and uncluttered. If you're a family that's big into tech, a charging station could be just what you need to keep things organised and in one place.
3. Fridge Organisation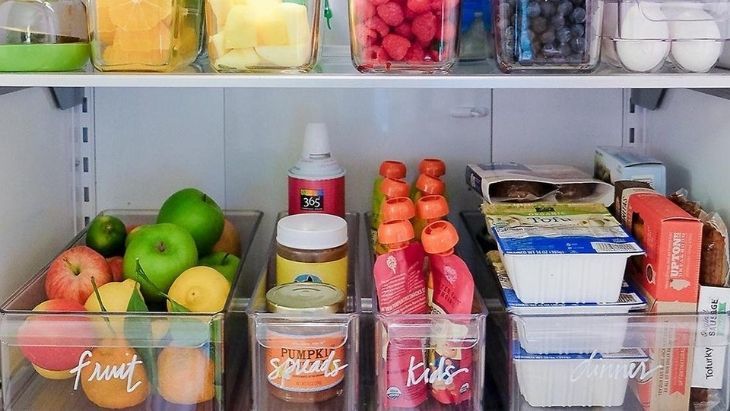 As a parent, have you ever felt as though your role is 90% snack provision? The constant opening and closing of the fridge and pantry door is often relentless, so it makes sense to channel some thought and energy into properly organising those spaces.
Separating your fridge into sections is a great way of 1) knowing where everything is and 2) keeping track of what needs to be replaced so you can keep on top of the shopping. Organise meat/dairy/fruit/vegetables/condiments into different clear containers or draws (and pick up a lazy Susan for your sauces. How fun!) So you know exactly where everything is. Also, keep a list on your fridge (we love a magnetic meal planner) so you can write out what needs replacing as and when you notice it.
Lots of parents swear by preparing fruit and vegetables in clear containers and storing them in the fridge; which is both great for meal prep and also for keeping things clear and easy to access. In a similar vein, decanting essentials like rice/oats/pasta/seeds/baking supplies into glass jars frees up space (and means you can lose the unsightly boxes and packaging pronto), and keeps everything super visible and easy to see.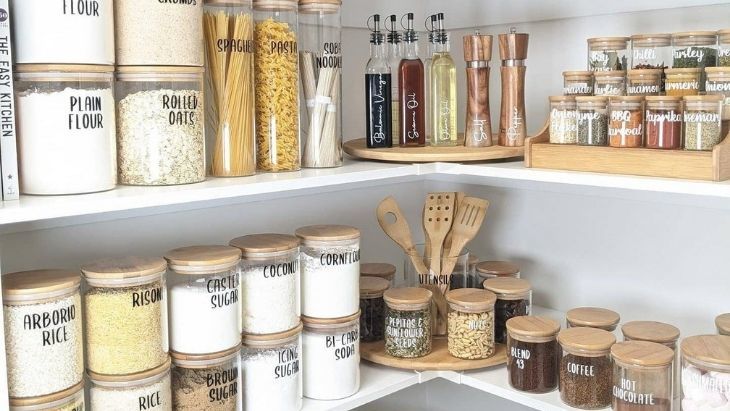 It can also be handy to have a designated snack section in either the pantry or fridge, where kids know to go when they want something (provided they're big enough to reach it safely, of course.) This means you aren't forever being asked to provide sustenance to small humans with bottomless pits for stomachs…
4. Toy and Game Organisation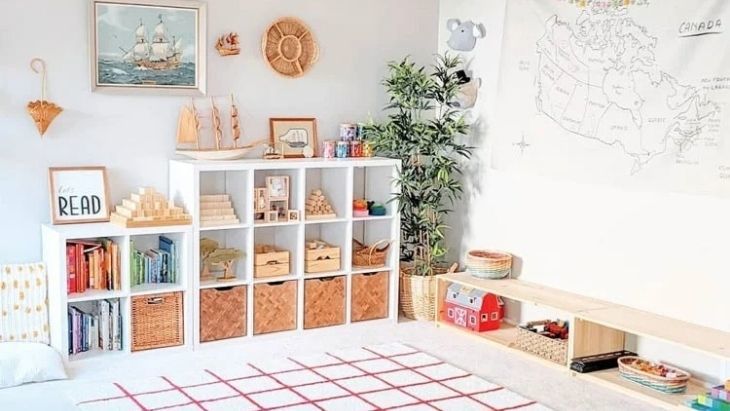 Ultimately, aesthetically pleasing storage is your best friend when it comes to toy storage, because try as you might; you're never going to find a solution that sees everything packed away neatly in a cupboard at the end of every day. Choosing baskets, boxes, and solutions that you're happy having in your space is the absolute key to sanity here.
Other tips for toy storage include taking games and puzzles out of their boxes and storing them in plastic or fabric wallets, to make them easily stackable and to save space on bulky boxes. Equally, break the category of toys down into things like blocks/cars/craft/trains/baby toys and have a container for each; which makes packing up at the end of the day considerably easier, as everything has a place to return home to. Sayonara, clutter!
More Fun Reads
Top 11 Cool Cubby House Ideas
Eight Simple Money-Saving Tips That Can Be Done in One Day
Adventures at Western Sydney Parklands
Have you signed up for our newsletter? Join ellaslist to get the best family and kid-friendly events, venues, classes and things to do NEAR YOU!