Confessions of a Savvy Sydney Shopper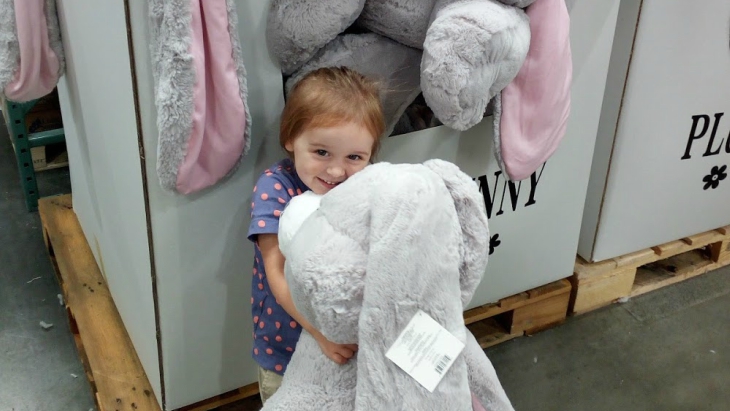 By: Ann-Marie Kutasi, ellaslist explorer
Do you often diarise sale season? Feel compelled to haggle with a shop assistant to save a few dollars? Sign up to 5000 loyalty programs just so you can receive a $10 discount on your birthday? You are not alone. If you think this article is going to provide you with ways on coping mechanisms, it's not! What would you say if I was able to share with you some shopping havens with all of your favourite brand names, at discounted prices with no catches or gimmicks. Interested? To good to be true? Wrong! To be a savvy shopper is the new black. The DFO and Costco is and will be your favourite shopping hub, just like mine.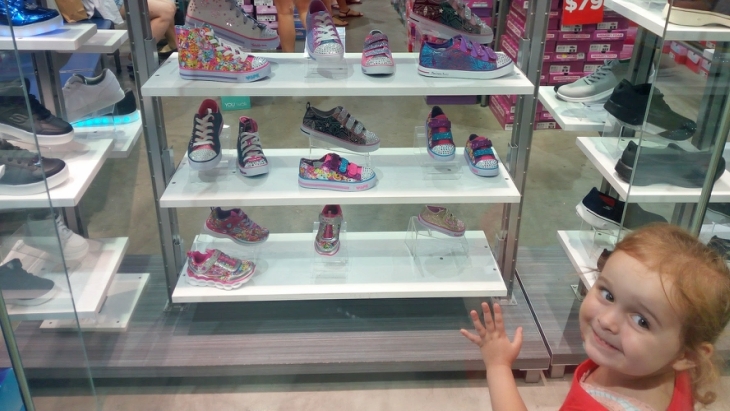 The DFO (Direct Factory Outlet)
I remember 15 years ago the up-and-coming DFO wasn't much more than a handful of retail labels, one cafeteria-style food outlet and an outdoor cement slab for parking. Boy, have times changed!
The DFO is designed to provide your favourite fashion labels at discounted prices, all in the one place. Not just with last season stock, but the current season as well. Basically Mecca for the savvy shopper, in other words. It now boasts of 2000 parking spots (with the first 2 hours free). The centre is split into two levels, one floor is dedicated to homemaker essentials and lifestyle needs: Freedom, JB Hi-Fi, Sheridan, Adventure Mega store, just to name a few. It also has an indoor play area for the kids and a food court to suit everyone's diet... or no diet. Oliver Brown, Subway, sushi etc, just to give you a taste.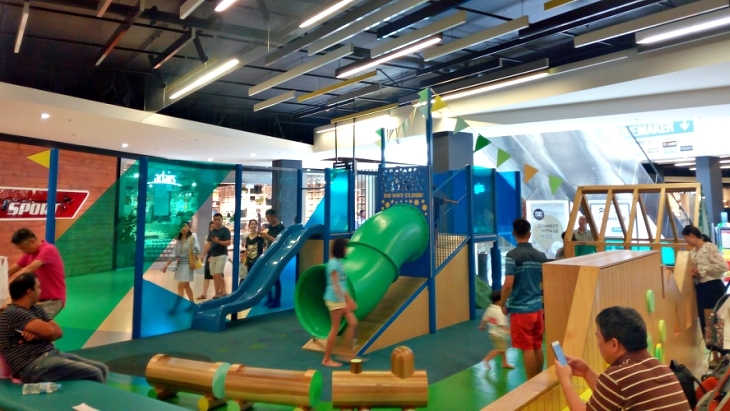 The top level of the centre is brand heaven! Amongst the labyrinth of stores, favourites such as: Bonds, Just Jeans and Nautica, all promising to find you a bargain. This is a confusing place, you can easily get lost but my tip is, pick a store as a meeting point because everyone will go their separate ways, as it provides for all ages and tastes.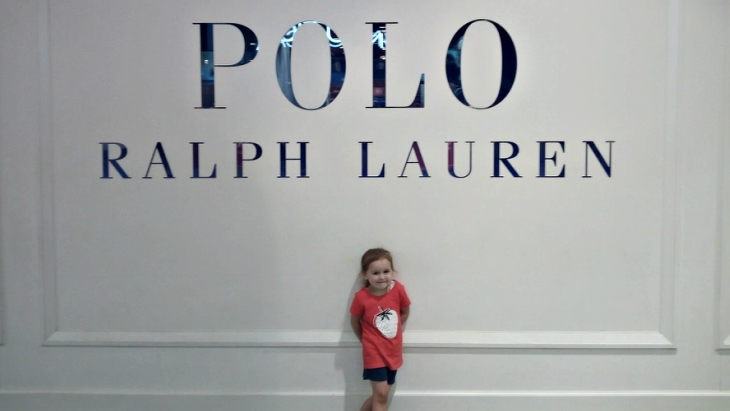 For those of you who have a penchant for Rodeo Drive, you'll stumble across stores such as Burberry, Peter Jackson and Oroton. I guarantee, you won't be disappointed!
Find it: 3-5 Underwood Rd, Homebush

Costco Wholesale (Auburn)
Costco is a wholesale warehouse. Think shopping at a Woolies or Coles, but in bulk at wholesale prices - plus a few weird and wonderful surprises mixed in. I can essentially purchase my average everyday products, including most of the brands I like, but also ones which you won't find at a major supermarket. Okay, I won't find a single packet of Tim Tams but probably 3 packets together and significantly cheaper. Milk (3L) which is cheaper here than in your local supermarket at under a dollar per litre. You'll also find fruit, vegetables, fish, meat, and an in-store bakery.
Why not order a cake or a deli platter, purchase some new threads in the enormous clothing section, or check out the latest in magazines and books opposite the electronics section, which houses big brands like Dyson, Kitchenaid, Apple and Samsung. Ladies, looking for a new diamond ring? You've come to the right place! Gents, time to save a few dollars on a new set of car tyres, checkout the latest promotions or book an appointment at the Costco tyre centre. And remember those quirky items I mentioned earlier, spas, woodfire ovens and.....yep, coffins for the super prepared. This place is a one-stop shop for everything.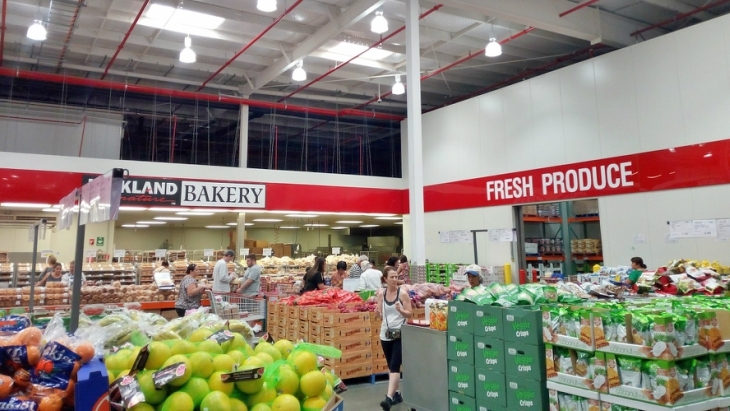 Hungry, from all of that shopping? Costco has a food court (reopens on the 26 February due to construction) where you can purchase hot food items, like a hot dog and a refill for $1.99.
Now, let's compare. Costco works on a membership basis (12 months). Two memberships to choose from, Business ($55) or a Gold Star membership ($60) for the average Joe. The very first visit I made, I remember purchasing a month's supply of Huggies nappies for 2 of my 3 children. I made my money back just on the savings alone on this one item. Go on, sign up - you've got nothing to lose.... except cupboard space!
Find it: 17–21 Parramatta Rd, Lidcombe