Care Bear Shoes Are The Absolute Cutest!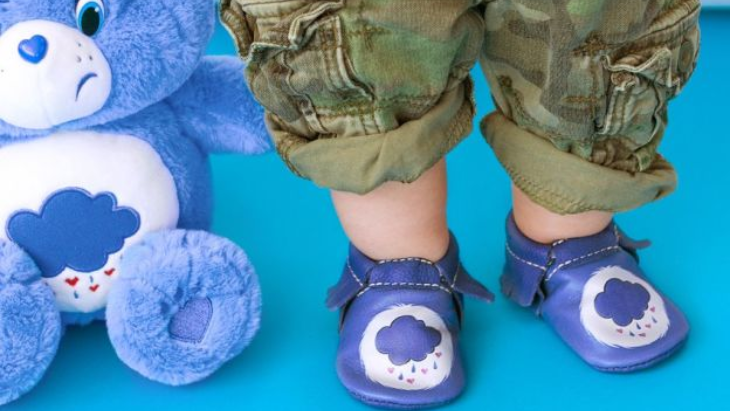 By: Phoebe Ackland, ellaslist
To celebrate their 35th Anniversary, Care Bears have teamed up with Freshly Picked to design the absolute sweetest line of baby shoes we ever did see. Your baby may have missed out on the beloved toy teddies and TV show of the late 80s and early 90s, but this line of moccasins will give them a sweet taste of the very best of Care Bear's rainbow world.
Each pair is in one of the the bear's signature colours, and has their bear's symbol (identifying their magical power) across the toe. Styles include TenderBeart Bear, Cheer Bear, Grumpy Bear, Funshine Bear and a Care Bears-all over print, perfect if you just can't pick favourites with these teddies.
Source: Parents Facebook
Who Wants A Bear Hug?
Although Freshly Picked's entire range could make the least maternal of us a little clucky, these Care Bear shoes take the rainbow-sprinkled cake. They're made from 100% wear-tested leather, have an elastic opening to make them super easy to slide on and off, and are available in baby sizes (US) 1-7.
They're available for pre-order now, retailing for about AUD $79 per pair plus postage. That would mean about $395 for the entire set, but we think it might just be an investment...We can't imagine these limited edition tiny teddies sticking around for long, so nab them while you can. Shop for them on the Freshly Picked website.