Apparently We❜ve Been Carrying Car Seats All Wrong!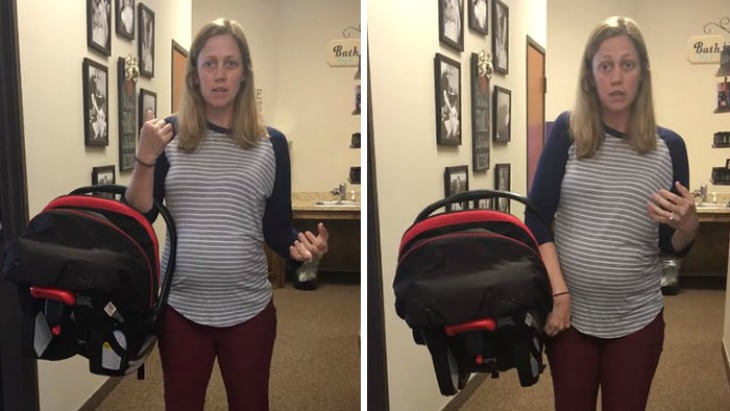 By: Phoebe Ackland, ellaslist
Lugging around a baby car seat (with or without an infant inside) is no easy feat. They're only shaped to be carried with one arm picnic-basket style, but without a doubt, are big enough to make use of two. Your back woes have been answered with this awesome how-to video, showing mums and dads the correct way to hold a baby car seat that's bound to ease a little strain.
Source: Bridge Family Chiro Youtube
Worth Giving A Go!
The video is by Dr. Emily Puente from the Bridge Family Chiro in Texas, and has had 5 million views on their Facebook page. It's gone viral, shared by news outlets internationally, proving that just a simple switch in arm and hand positioning can have great benefits. Puente later updated the original post saying that this creative technique won't work for all makes and models of car seats, and to seek medical clearance before trying out any new manoeuvres. She goes on to say that when your baby is outside of the car, the best way to transport them 'round to avoid back troubles is by a proper baby carrier.
We're definitely keen to give this one a go!