Swim Survival School: Cruel Or Kind?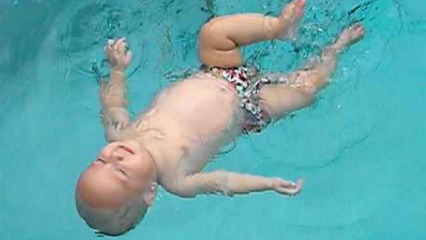 By: Alex Harmon, ellaslist
With the recent spate of drownings and near drownings in Australia this summer (since December 2016 there have already been 18 drowning deaths), many parents are asking themselves, what can I do to prevent this tragedy from occurring in my family?
Learn To Swim From 6 Months
While pool gates or gadgets to put around a pool are essentials in any backyard pool set up, there is no deterrent good enough for a child if no one is there watching. Experts are now saying the next best thing you can do is to teach our kids swim survival skills from as young as 6 months.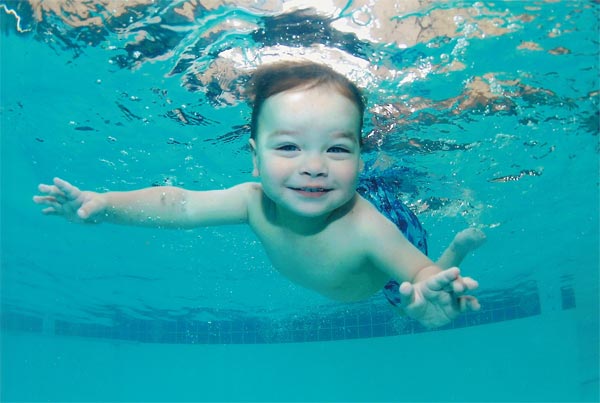 'Swim Survival' schools aim to teach children under five the skills to swim independently, without help from flotation devices or unnecessary intervention from instructors or parents.
However, while children under 5 are the most at risk of drowning, parents seem to be reluctant to enrol their kids into these types of lessons, preferring the traditional 'parent and me' swim lessons which promote water confidence rather than what to do should they accidentally fall in the water without an adult around. A lot of parents simply can't get their head around the swim survival school methods of teaching babies (from as young as 6 months) how to stay in a floating and breathing posture until help arrives.
Swim Survival In Action
Recently, a video of a young girl attending Infant Swim, a swim survival school in Sydney, went viral clocking up over 1 million views on Facebook. The little swimmer in this video happened to be the daughter of ellaslist team member, Susan.
We asked Susan about her experience sending her daughter Shayla (aged 1 at the time) to the school and why she recommends it to all parents in Australia.
What kinds of skills did Infant Swim teach your child in the 8 week course?
It taught Shayla to float on her back from any position entering the water. It also taught her to open her eyes in the water to look for the edge of the pool, to dog paddle to the side and if she ran out of breath, and to roll onto her back to float.
How confident would you say Shayla is in the water now?
She's always been confident in the water which is why we started her in swim survival as she, like most toddlers, had no fear! She's very confident in the water now, she enjoys the challenges of swimming and floating. She makes floating look effortless.
What were your reservations about swim survival school?
My only reservation was the time commitment from my end. It was 5 days a week for 6 weeks (she completed it early). Having done the course now I certainly wouldn't hesitate to take the time from work to take her. It's 10 minutes a day, one on one which teaches her a skill for life.
Was there anything in the program that made you feel uncomfortable?
When she first started, she cried during the 10 minute lesson which was hard. I know her cries and I could see she cried because she was in a pool with a stranger, not because she was distressed – nevertheless I still wanted to soothe her. As it is a one on one lesson, there is the utmost care. The instructor knows if she has swallowed too much water or gulped too much air and needs to burp her. She was 1 at the time, so they guide her in the water by holding her in certain ways and using hand gestures that she understood really quickly through repetition and encouragement. As the lessons are 5 times a week the progression was quick, I could see by day 4 that she was starting to float (after 40 minutes). The lesson is tailored to suit her and follows her progress and ability. By week 6 she could float and didn't need to continue to 8 weeks.
Do you think it gives children or parents a false sense of security around water?
I see it like insurance. You take it out for peace of mind hoping to never use it. Yes she can float but it doesn't give her the ability to judge danger or something life threatening – she is still a toddler and I am certainly still responsible for her safety at all times. We don't have a pool and don't live near the water but there has been occasions when she's slipped in the baby pool and instantly gone into a float. She has been dumped standing on the sand watching the waves and has gone into a float which has been amazing to see.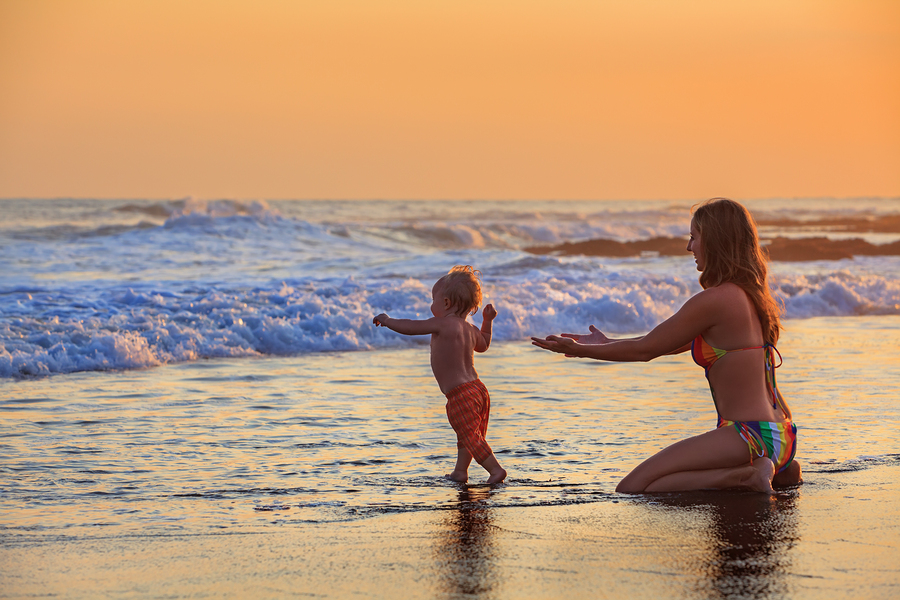 What Do The Critics Say?
So, what do the critics say? Well, some say the swim survival school is cruel and can actually leave children with a fear of the water. Others say that it is just too distressing to see their child involved in this style of lessons and seeing their child upset isn't worth it.
As always we recommend that you trust your instincts when it comes to any style of swimming lessons – only you as the parent can make this decision.
If you are interested in enrolling your child in swim survival school ellaslist recommends Infant Swim in Coogee, Lilli Pilli, Figtree and Balgowlah.