The Top Toys And Games From The NYC Toy Fair

The Top Toys And Games From The NYC Toy Fair
Kids
Teens
Family
Parents Only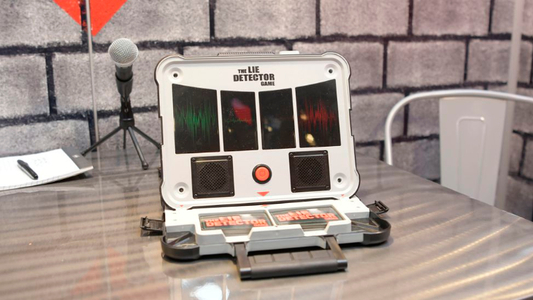 Literally your one-stop-shop for toy-loving kids' birthday and Christmas lists each year, the NYC Toy Fair is a veritable treasure trove of goodies.
From STEM toys to ones that boast unrivalled levels of interactivity, there was something for everyone lining the stalls at the fair. Here are our top picks.
The Lie Detector Game
Set to hit shelves in September 2019, board-game extraordinaire Hasbro's latest game offering claims to know whether or not you're telling the truth via your voice. The game comes with a kit which works via voice analysis, according to Hasbro. In the box is the lie detector, plus 64 cards with various questions to answer. Or, Hasbro suggests, "you can make up any yes or no question you want!" The opportunities are endless.
The premise is that if you tell the truth, you win a point. If you lie, you lose a point. This is different from The Original Lie Detector Board Game created back in 1960, which was a crime-solving mystery game involving cards but didn't include anything resembling an actual lie-detector. Oh, 21st-century living!
Porcupine Pop
One for the toddlers that guarantees lots of laughing until they pop!
Porcupine Pop has players rolling the dice, and then pressing or "booping" the porcupine's nose for the number rolled... hoping that his yellow, foam darts don't spring out. The player that doesn't make the porcupine "pop" wins. Oh the fart jokes with this one will be endless! Set to launch August 2019.
Cubby The Curious Bear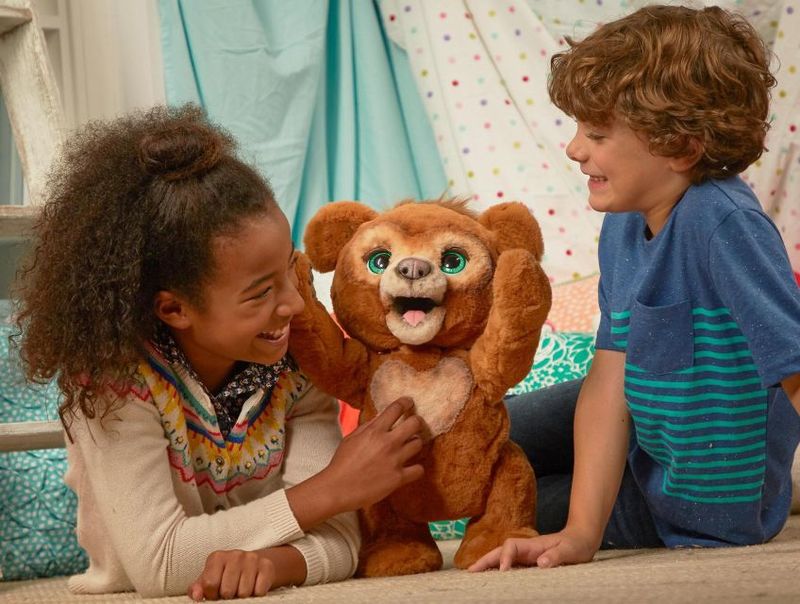 Check out the new Furreal toy - a cuddly bear called Cubby, who has a feature that will help children get to sleep at night. Thank you, Hasbro for knowing what parents really want in a toy.
Along with the sleep features he has over 100 different interactions and responds to touch, voice and motion.
Hot Wheels TechMods
Coming out mid-2019, TechMods are smart racing kits that you construct yourself. With the free app, you can either drive it around like a regular remote controlled car or use it as a motion-sensitive controller for a variety of video game experiences.
TechMod has an 8 mph max speed in real life, and inside the app, its virtual speed only grows as you play. You can choose from a variety of modes—survival, race, and treasure hunt—trying to collect points and dodge an increasing number of deadly obstacles. Sounds fun, right!
PowerUp 4.0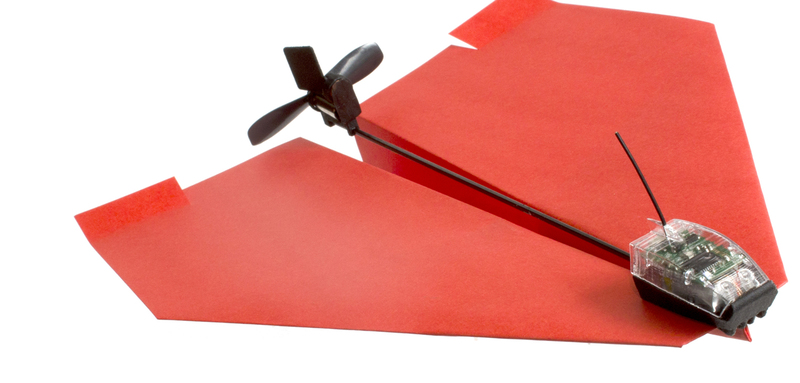 It's a paper plane, but rebuild for the 21st century! This paper plane has a Bluetooth-connected engine that sit in the fold of the plane, two propellors and unbelievable maneuverability, so that users can perform more stunts and tricks. Kids can control the plane with their phone and collect real-time flight data. Due to come out late 2019.
Star Wars Lightsaber Academy
Hats off to Hasbro for making lightsabers that virtually dual with each other! Lightsaber Academy launches later this year. Each lightsaber has an accelerometer, gyro, barometer and Bluetooth tech built in, to track movement and send the data to the iOS/Android app. In the app, Jedi instructors like Yoda, Rey and Vader teach children various sword techniques, grading their accuracy. And of course, if they lose interest in the app, there's always IRL light saber duals to fall back on…
Carpool Karaoke, the Mic

Image: Singing Machine
A great toy for budding performers, know that you're signing yourself up for a lot of loud, boisterous car rides if you decide to purchase the mic! This Bluetooth-enabled microphone connects to your car's speakers, either via phone or tablet or via your car radio's Aux port, and then lets you hear your voice over the speakers as you belt out your favourite song a la James Corden and his celebrity guests. A whole lot of (ear-piercing) fun!
PaiBotz
A beginner style kit that's perfect for the little ones aged 4+ that are too young to use coding and robotics toys, PaiBotz come with 150 physical blocks for constructing and customising, so young kids won't spend their entire playtime staring at a screen. Once the bot is built, your kid will use the free app for AR coding puzzles, designed to instruct them in coding languages and techniques like sequencing and looping.
Thanks to Hasbro: This article is brought to you in partnership with Hasbro Gaming, our Supporting Brand Partner for the Unplug & Play Initiative.

More Game-Related Reads Here:
Have you signed up to our newsletter? Join ellaslist to get the best family and kid-friendly events, venues, classes and things to do NEAR YOU!