The Top Boardgames Of 2019

The Top Boardgames Of 2019
Toddlers
Preschoolers
Kids
Teens
Parents Only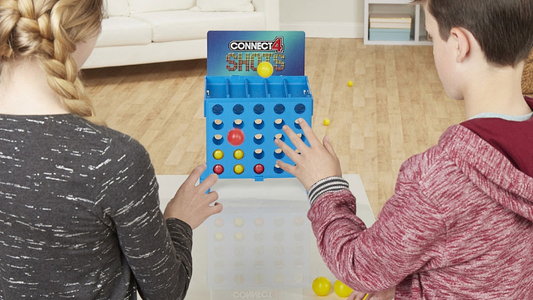 Board games are total classics that you can play year in, year out and always love. Everyone has memories of marathon Monopoly sessions, all the familiar faces and names in Guess Who?, and trying to outwit your opponent in fast-paced Connect 4 showdowns.
Board games are a fantastic way of sharing the things you loved in your childhood with your own children today, and all the games we loved playing as kids are still just as fun as they used to be!
This year's top-rating games feature some of these nostalgic beauties, as it's obvious they stand the test of time. Others are newbies bursting on the scene with all new characters, objects and rules. What a time to be alive!
Connect 4 Shots Game
A fun twist on an old favourite, Connect 4 Shots requires you to "bounce 'em in for the win!" The Connect 4 Shots game is fast-paced, rapid-fire fun in a race to get 4 shots in a row, where two players bounce the lightweight, colourful balls into the grid at the same time.
The balls must hit the table before going in, and each player simultaneously keeps bouncing balls until a player gets 4 in a row of their colour. They are then declared the winner!
• Ages 8 and up
• For 2 or more players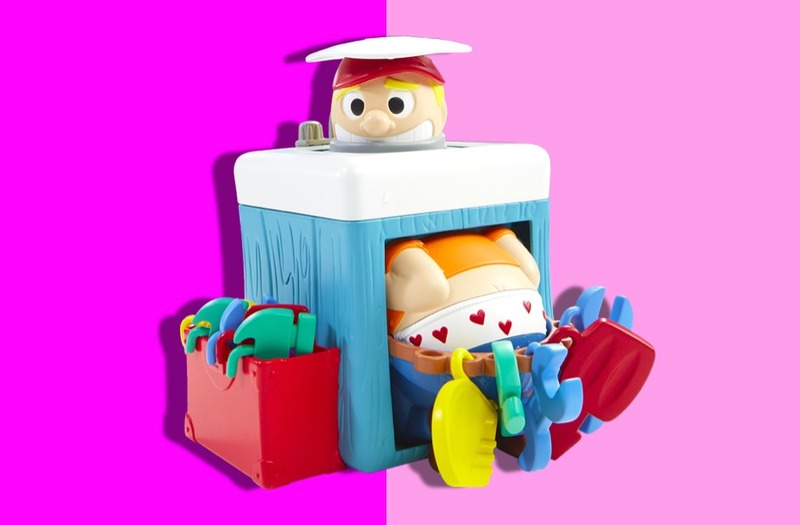 Plumber Pants
Taking potty humour to a new level! This Hasbro game will have the kids in stitches.
During this game, players take turns loading tools onto the plumber's belt. If his pants fall down, water sprays from the sink. The player who doesn't make his pants fall down wins. The game comes with a plastic faucet, 10 plastic tools and a toolbox. Fart jokes required. Available in September 2019.
Suggested Age: 4 years and up.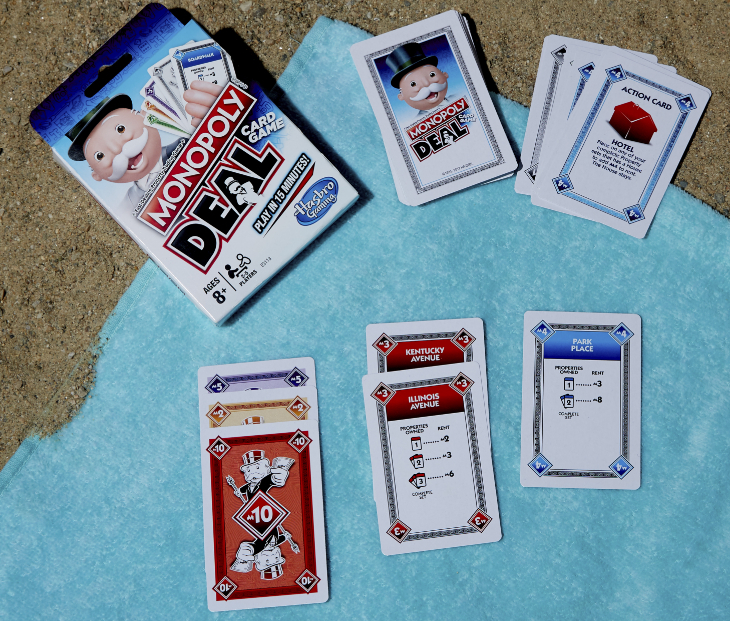 Monopoly Deal Card Game
A shorter version of the much-loved classic, Monopoly Deal is the fast-paced, addictive card game where your luck can change in an instant!
Each player must collect three complete property sets, dodging debt collectors, forced deals and the dreaded deal breakers, which can upset your fortune at any time. Anything can happen!
Play commences with five cards, and you can play up to three cards from your hand at a time. Action cards allow you to collect rent or take properties (among other things), and you take it in turns to put money in your bank, acquire properties, or make improvements.
Be the first to collect the three full sets in different colours to be crowned the winner.

Tiny Pong
It's ping pong but in fun size! The Tiny Pong Solo Table Tennis game brings exciting bouncing action into the palm of your hand!
Launch the ball off the court and bounce it repeatedly on the court to rack up points. Move the court back and forth under the ball.
Catan
Another mega-popular game amongst folks in the know, Catan (formerly The Settlers of Catan), players try to outdo each other to attain dominance on the island of Catan. The object is to build settlements, cities and roads after collecting resources like wood, grain, brick, stone, and sheep to fuel the build.
Players must get 10 victory points to win the game, which is mostly played with cards and dice. Points are accumulated by building settlements and cities, having the longest road and the largest army, and collecting development cards that award victory points.
Suiting both experienced gamers and total newbies has seen Catan win multiple awards and find itself in the most popular games list over and over again.
Won several awards
Ages 10 and up
2 to 4 players
Codenames
You are two rival spymasters (or more in Codenames Duets) who knows the secret identities of 25 agents. Your teammates know the agents only by their codenames, and must battle the other teams to see who can make contact with their agents first.
Spymasters give out one-word clues that can point to multiple words on the gameplay board. The teammates try to guess the right words for their spies, while avoiding those that belong to the opposite team. But one thing's for sure: everyone's trying to avoid the assassin!
Thanks to Hasbro: This article is brought to you in partnership with Hasbro Gaming, our Supporting Brand Partner for the Unplug & Play Initiative. Check out our launch party to kick off Unplug & Play:

More Unplug and Play Fun:
Have you signed up to our newsletter? Join ellaslist to get the best family and kid-friendly events, venues, classes and things to do NEAR YOU!