Amp Up Your Love Life With Some Board Games

Amp Up Your Love Life With Some Board Games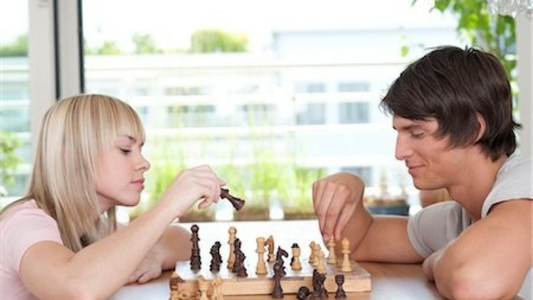 According to new research, if you want to get romantic with your partner—you can focus less on rose petals, champagne and twilight picnics and more on a good, old-fashioned board game.
Yup, a recent study from Baylor University in Waco, TX, has revealed that romantic partners release oxytocin, aka, the 'love hormone' when they spend time together doing recreational activities like these.
Higher Hormones
Researchers report being surprised to find that it was actually men who experienced the highest rise in hormone levels whilst participating in activities such as attending a painting class or playing a board game. Turns out, the rise in oxytocin in the paintbrush-wielding men was at least double that of the others.
Date Night Study

Image: Groupon
The author of the study, Karen Melton, enrolled 20 couples aged between 25 and 40 years and randomly assigned them to go on one of two types of date; either a game night or couples art class.
Those couples who went on the game-night played cards, word games, chess, checkers, dominoes, puzzles, Monopoly, and other games. The setting was familiar and home-like, and the couples played the games on their own, while those attending the art class went to a community art studio.
All couples gave urine samples before and after their dates. From these, the researchers were able to measure whether or by how much the oxytocin levels had changed during the event. The results revealed that oxytocin levels went up for all the couples. However, the rise in oxytocin in men in the painting class was 2 to 2.5 times higher than it was in other groups.
The group with the next highest rise in oxytocin was women who played games. After this it was women in the painting class, followed by men playing games—which suggests that certain types of activities are more beneficial to males than females, and vice versa.
Plan Of Action
Basically, the study reveals that if you're in a rut with your partner, doing a screen-free activity together could be just what the doctor ordered. Oxytocin is a great thing—and will help you feel more connected with your partner. Dr Melton concludes "our big finding was that all couples release oxytocin when playing together — and that's good news for couples' relationships." Amen!
Thanks to Hasbro: This article is brought to you in partnership with Hasbro Gaming, our Supporting Brand Partner for the Unplug & Play Initiative.

Want More Parenting News?
Have you signed up to our newsletter? Join ellaslist to get the best family and kid-friendly events, venues, classes and things to do NEAR YOU!