6 of the Best Free Camping Spots Near Melbourne

6 of the Best Free Camping Spots Near Melbourne
All Ages
Toddlers
Preschoolers
Kids
Teens
Family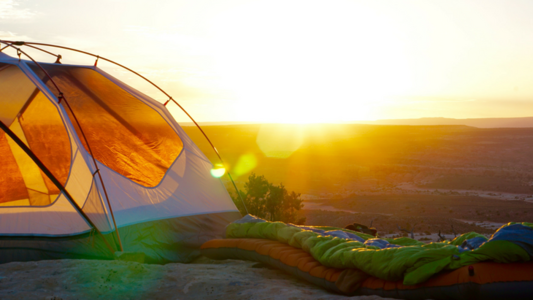 Looking to take the family away without digging into your post-Easter empty wallet? The weather is perfect for camping, and Victoria in general really turns it on when it comes to campgrounds. Why not pack up the kids and get back to nature at any one of these free spots? Just bring food, water, and firewood and you're good to go.
1. Aire Crossing, Triplet Falls
Head out to the Otways for some camping with a side of waterfall - always a good choice! The Aire Crossing campground is a quiet spot just north of the waterfalls, with five unpowered camping spaces available. There are also toilets but no water, and fires are not allowed.
Amongst the native forests of mountain ash, ferns, and beech trees, you can enjoy picnics or take a number of walks to see the majestic scenery. A wonderful place to really get away from it all.
Where to find it: The camping area is located off Halls Ridge Road, but do check the road's access as it is subject to seasonal closure.
For more information: parkweb.vic.gov.au
Bookings: Camping is on a first in, first-served basis, no bookings are taken.
2. Blue Pool
Like swimming and Shakespeare? (admittedly an unsual combination!) Well, you can get your fill of both at the Blue Pool camping area in the Briagolong State Forest in East Gippsland. Blue Pool gets its name from the huge, deep swimming hole full of beautifully clear water along Freestone Creek, and the Shakespeare fun comes from the nearby town of Stratford - which is actually upon the Avon River! This spot is the only campground in the forest with a toilet, and is great for fern enthusiasts, gorge lovers, hikers, and gold prospectors.
Hot tip: it gets really busy, so go early in the day, or find a different spot if you are looking for peace and quiet.
Where to find it: 10 km north of Briagolong off Freestone Creek Rd
For more information: Phone DSE Heyfield (03) 5139 7777, 13 6186
Bookings: Not available.
3. Kurth Kiln
If you're looking to stay close to home (and perhaps bring the family doggo), Kurth Kiln is a great camping area.
The 3,500 hectares of Kurth Kiln Regional Park has plenty to keep you occupied (including bushwalking, nature spotting, picnicking, bike and horseriding, and checking out the amazing kiln used to make charcoal in the Second World War).
There is a toilet, and campfires are allowed. You can collect fallen wood if there is any, but it's a good idea to bring your own.
Where to find it: Kurth Kiln Picnic Ground and Camping Area is seven kilometres north of Gembrook.
For more information: parkweb.vic.gov.au
Bookings: No need to book, the four campsites are first-come, first served.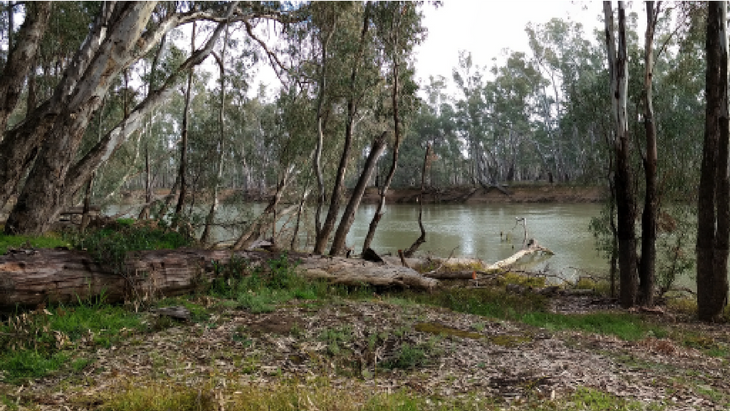 4. Gunbower Island
Grasses, billabongs, creeks and swamps await at the beautiful Gunbower Island, along the banks of the Murray River.
Choose from 114 river and 25 creek basic campsites (each with at least one fireplace), and innumerable things to do ranging from fishing and river activities to walking tracks and forest drives, taking in the local historical, cultural and ecological sites.
There are no toilets, and pets are allowed with permission.
Where to find it: Gunbower National Park lies along the Murray River between Echuca and Koondrook, around 250km north of Melbourne. Access to the entrances are along the Murray Valley Highway.
For more information: parkweb.vic.gov.au
Bookings: No need to book, the campsites are first-come, first served.
5. Acheron
Wattles and ferns surround this sweet spot along the Goulburn River, great for fishing. A really simple (ie no toilets or swimming holes, touristy bits or drawcards) but peaceful area with 40 campsites available.
Where to find it: Access is off the Maroondah Hwy at St Fillans
For more information: parkweb.vic.gov.au
Bookings: No bookings
6. Andersons Garden
Andersons Garden might be set in the Mount Disappointment state forest, but the well-equipped camping area surrounded by mountan ash and wattle is anything but!
There are 6 campsites, and the area has been rebuilt after the devastating 2009 Black Saturday bush fires. Pets are allowed, there are toilets, wood BBQs, and plenty of things to do.
Fun includes walking, bike and 4WD trails, swimming holes, picnicking, horseriding, and more.
Where to find it: Andersons Garden is 29km from Wallan, entry from Boundary Rd.
For more information: DSE: 13 6186
Bookings: No bookings
Thanks to Hasbro: This article is brought to you in partnership with Hasbro Gaming, our Supporting Brand Partner for the Unplug & Play Initiative.