Vivid 2019 Shines Bright At Darling Harbour
Fri May 24 - Sun Jun 16 2019
All Ages
$0.00
Darling Harbour shines the light on diversity and inclusion this year with a cool space age theme that is sure to dazzle the kids!
Head down to Tumbalong Park and see 3D animation beamed onto the incredible canvas of the ICC building. The projected artwork Dream States introduces a collection of engaging characters such as Betty Burger and Disco Sensation, all straight from the imaginations of five artists living with disabilities, in collaboration with UNSW Sydney Art and Design lecturer, Karen Kriss.
Get hands on with SpaceBalls, an intergalactic planetary spin on the old favourite, marble run. Turn the wheels and push the buttons to wind the balls up into position, then watch as they roll and tumble their way through outer space!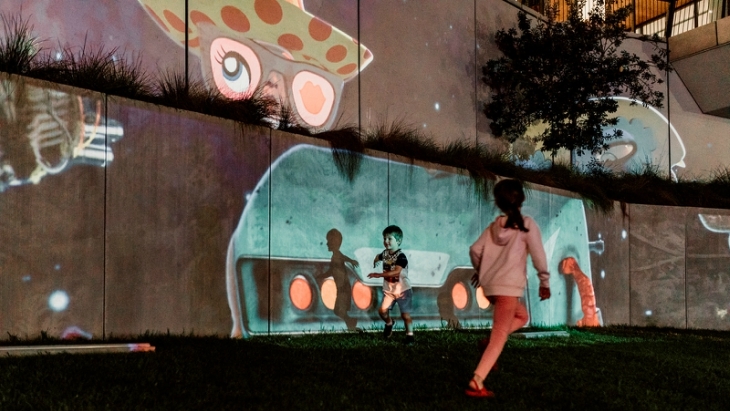 The adjacent Tumbalong Park will play host to Tumbalong Lights and playSPACE - a wheelchair-friendly, inclusive playground that celebrates the art of play. Installations and activations have been produced using the principles of 'universal design' so that people of all ages and abilities can enjoy a trip to outer space.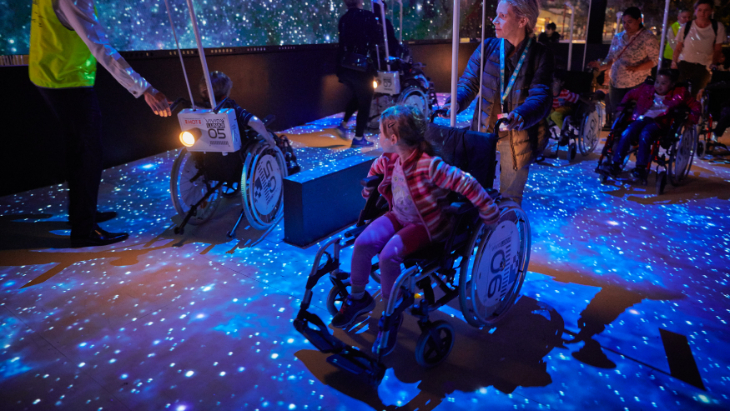 Meanwhile, rising from the water next door at Cockle Bay will be the state-of-the-art and show stopping Ecobot from Darling Harbour's Robot SPACELand that is sure to leave all Vivid Sydney visitors suitably stunned.
Constructed from repurposed crushed cars, the 16-metre tall electro-automotive robot has been sent to launch a crusade for a greener, more sustainable tomorrow. Ecobot is just one of several robots scattered around Darling Harbour and every night for the 23 nights of Vivid Sydney, they will come to life to entertain and inform delighted crowds.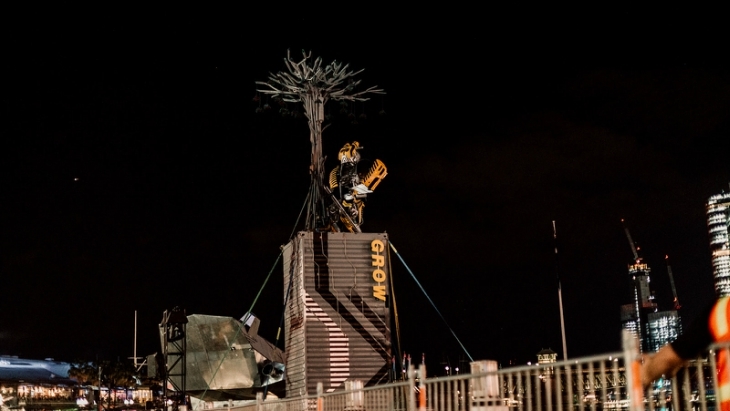 A dazzling firework display will sparkle high above the precinct and compliment Robot SPACELand every Friday and Saturday night during the festival, plus the Sunday of the long weekend. And at the BLACKLIGHT: Dessert Lab at Darling Square, anyone with a sweet tooth can indulge in an ultraviolet illuminated dessert experience that deliciously blurs the lines between food, art and architecture.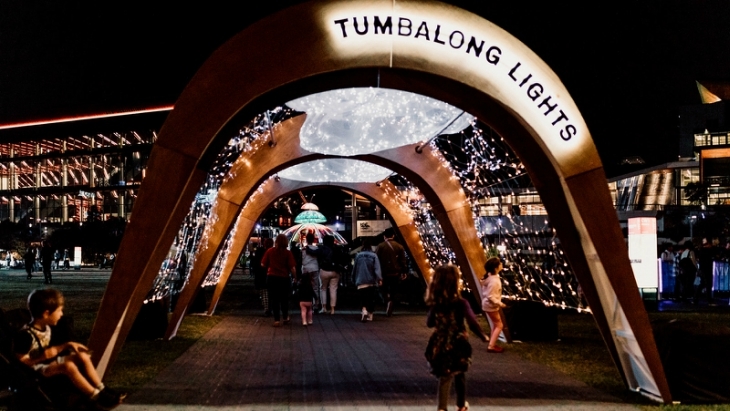 Where: Darling Harbour
When: Friday 24 May – Saturday 15 June, 6pm – 11pm
Cost: Free
READ OUR TOP PICKS FOR VIVID 2019 HERE!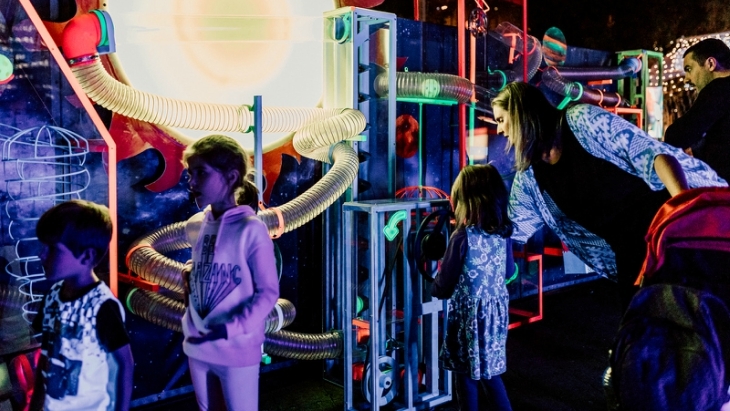 Tell them ellaslist sent you!
Images by Kylie Purtell and Destination NSW