The Wunderkammer Exhibition at Everglades House & Gardens
Sat Jun 10 - Sun Aug 27 2017
Family
From: $4.00
Tell them ellaslist sent you: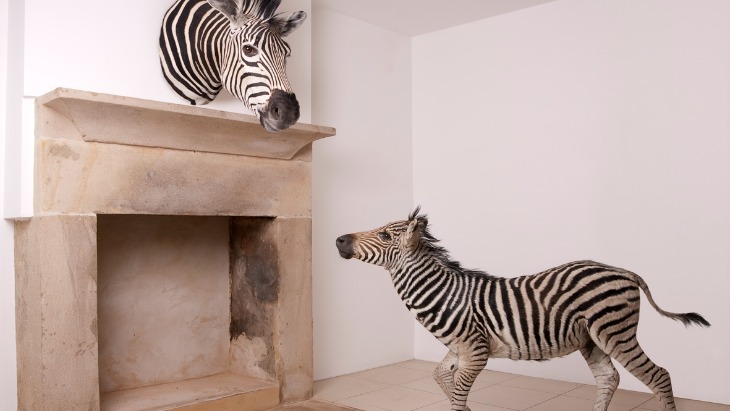 Everglades Historic House & Gardens will provoke and challenge environmental change by opening its closet to a secret stash of exotic animals in June 2017.
The Wunderkammer exhibition of ethically-sourced taxidermied animals by artist Rod McRae will be displayed at the Leura landmark from 10 June to 27 August (11am to 3pm), with one of the exhibits to be displayed at the Hydro Majestic Hotel at Medlow Bath.
Wunderkammer, which means ``closet of secrets'', has been on the regional art gallery circuit since 2013 and consists of 15 portals into what was, what is and what could be. Each work explores an animal ``issue'' using real preserved animal bodies (taxidermy) to tell their stories including trophy hunting, displacement, poisoning. A polar bear teeters on a refrigerator, a zebra is in a shipping crate on which is written a ``shopping list'' of animals available for hunt, there are penguin skeletons alongside shards of plastic and a list of harmful chemicals, a faceless baboon holding a mirror towards its head and the king of the jungle playing on a bed – with a chain around its neck.
However, no animal was harmed to make the artwork. The skins were the result of death by natural causes, medical euthanasia, hunting, culling and food production and had been traded on, sometimes multiple times before they became part of Wunderkammer. The skin of the baboon is a by-product of trophy taking. McRae aimed to provoke thought, discussion and, ultimately, change through the sometimes hideous displays.
Wunderkammer will give children a chance to get up close to animals that they may never see in their lifetime. They will get a glimpse of how the actions of a developed world can affect the existence of some of our most treasured animals.
The works included in Wunderkammer are managed by the Western Plains Cultural Centre, a facility of Dubbo Regional Council.
Where: 37 Everglades Avenue, Leura
When: 10 June - 27 August 2017; 11am-3pm
Cost: Adults - $13; Children - $4
For more information, visit the website.
Tell them ellaslist sent you!
Reviews

Reviews get lonely too
Be awesome and write a review