The Best Things to do with Kids on the Anzac Day Weekend 2016
Sat Apr 23 - Mon Apr 25 2016
Preschoolers
Family
Kids
Mums & Bubs
Parents Only
Teens
Todders
$0.00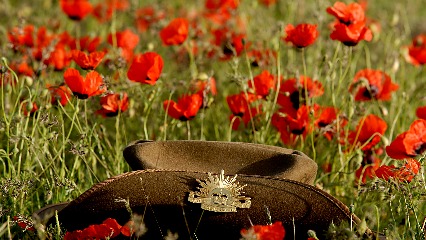 Pay your respects and explore Australia's history at any of these family friendly events in Sydney. Aside from the major events in the city on Monday 25 April, there will be some events in the week leading up to the 25th as well as the week that follows. So tick off all these things to do with kids on Anzac Day in Sydney!
1. The
ANZAC

Day Challenge

When: Saturday 23rd April
Where: From Manly Dam Memorial
Cost: donations are welcome
More Info Here.
Staged on stunning trails across two National Parks within northern Sydney- the Ku-rin-gai and Garigal National Parks, do something extra special and raise money for soldiers dealing with PTSD. The main event will remain as the 100km ANZAC DAY CHALLENGE with a 24 hour time limit, beginning at the Manly Dam Memorial at dawn and finishing at St Ives Showground.The 100km event is broken into 3 legs, each of them finishing at St Ives Showground. It's also a lovely place to hold a picnic as you watch the runners whizz by.

Source: The ANZAC Day Challenge Facebook

2. Camp Gallipoli
When:
Sunday April 24th and Monday 25th
Where:
the Entertainment Quarter, 122 Lang Rd, Moore Park
More Info Here.
Camp Gallipoli invites families to participate in a once in a lifetime event and will take your emotions on a roller coaster as its blends celebration with commemoration. Mates coming together on one special night to commemorate the deeds of those brave ANZAC'S one hundred years ago, eating great tucker, watching brilliant footage on huge screens, seeing iconic entertainers live on stage, camping in authentic swags and a Dawn Service will create an unforgettable experience.


Source: Camp Gallipoli Facebook
3.
ANZAC

Day March

When: Monday April 25
Where: intersection of Elizabeth Street and Martin Place, 9.00am
More Info Here.
The ANZAC Day March in Sydney involves approximately 20,000 war veterans, current servicemen and women, police and relatives proudly displaying war medals on crisp uniforms through the city's CBD. Thousands line the footpaths between Sydney's Martin Place and Hyde Park to salute our nation's diggers.


Source: RSL New South Wales Facebook
4. Anzac Day Dawn and Sunset Service
When: Monday 25 April, 4.30am to 6am
Where: Cenotaph, Martin Place, Sydney
Cost: FREE
More Info Here.
Start the day early (transport services will begin early) and head to Martin Place at the same time that the first Australians waded ashore at Anzac Cove on 25 April 1915. The dawn service includes a catafalque contingent, an Ode of Remembrance, Last Post bugle call, a minute's silence, a Reveille played on a bugle and the laying of wreaths. The sunset ceremony will start at the Cenotaph, Martin Place, at 5.00pm
5. Redfern Anzac Day March & Commemoration Service
When: Monday 25 April, 12pm to 4pm
Where: Redfern Park, Redfern
Cost: FREE
More Info Here.
A service for the Indigenous soldiers of WWI will be held in the spacious lawns of Redfern Park, with the launch of a photographic exhibit. From 2pm there will be a march from the Block to Redfern Park and the laying of Wreaths and Remembrance Ceremony at 2.40pm.


Source: Coloured Digger Anzac Day Facebook
6. Anzac Day Memorial Service: Union Square
When: Monday 25 April, 8.30am to 9.30am
Where: Union Square, Corner Harris Street and Union Street, Pyrmont
Cost: FREE
More Info Here.
A rich mix of people will be coming together at Union Square: from locals, politicians to current and former soldiers for readings, prayers, hymns. Wreaths will be laid down and morning tea will be served at a local restaurant.
7. Dee Why Beach
ANZAC

Dawn Service

Where: Ted Jackson Reserve, The Strand, Dee Why Beach
When: Monday 25 April, 5.30am
Cost: FREE
More Info Here.
More than 12,000 Northern Beaches residents are paying their respects. Veterans will share their experiences and local singer Prinnie Stevens from The Voice, will be singing the Australian National Anthem.


Source: Dee Why RSL website
8. Visit the Garden of Rembrance
When: Anytime
Where: Albert Avenue, Chatswood
Cost: FREE
The Garden of Remembrance was established in 1949 to commemorate the Willoughby residents who sacrificed their lives in the Boer War, World War I & II, Korea, Malaya and Vietnam. You can attend their dawn service at 5.25am near the cross of remembrance. But it's exquisite to see it during the day. Every flower and feature stands for something, like the special roses of Picardy which were imported from Villiers-Brettonneux and Delville-Wood war cemeteries in Somme, France. It's a park bursting with history and is a great way to access and explore the past.
9. Rugby League
Enjoy a great game of rugby and a special line up of entertainment to commemorate the day. Check out which games you can watch HERE.

10. Local Services
To see what services are happening in your area go
HERE
.
To learn more about the ANZAC Day Centenary Memorial March and history of the day, visit this website.

Crafts and Cooking!
ANZAC
Biscuits are a tradition on
ANZAC
Day and a treat for the kids. Click
HERE
to read about the history of the
ANZAC
Biscuit including a traditional recipe.
For rainy day ANZAC Day craft ideas click HERE.
You can find Remembrance Day Memorabilia HERE and donate to the ANZAC Appeal HERE.
Lest we forget.
Reviews

Reviews get lonely too
Be awesome and write a review