Glow-In-The-Dark Fairy Floss At Banksii For Vivid
Tue May 29 - Sat Jun 16 2018
All Ages
From: $12.00
Celebrate the colours of Vivid with these glow in the dark, rainbow and luminous concoctions!
Down at Barangaroo, Banksii spins glow-in-the-dark fairy floss (weekends only) and mixes illuminated cocktails.
Untied serves up vibrant rainbow sliders stacked with fried chicken, beef and cheese, barramundi or portobello mushroom.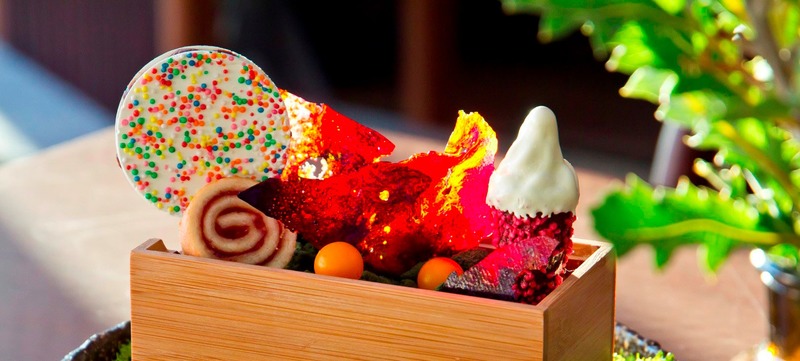 12-Micron constructs a colourful Garden of Sweet Delights dessert (pic above) with strawberry quandong jam and dried pistachio cake, dark chocolate and eucalyptus mousse, a milo lollipop, a chocolate cone filled with strawberry ice cream, mandarin jellies, forest fruit fizzy sours and coloured sugar shards.
The Rabbit Hole serves a Vivid Sydney butterfly pea flower tea that changes colour from blue to purple to pink with a squeeze of lemon.
Be sure to burn off all that sugar as you take in the awesome sights of Vivid Barangaroo!